Welcome to Week 25 of my Pinspiration series!

For this week's project, I am revisiting the deco-mesh wreath that I first tried back in March. Only this time I wanted to create a patriotic themed wreath to celebrate Independence Day.
The inspiration for my wreath was this adorable USA decoration I found on sale at Hobby Lobby.
The next step was finding the mesh ribbon. Ugh. Honestly, for me this has been the most frustrating aspect of making these wreaths. Hobby Lobby didn't really have any better selection than Michael's, but because they were already putting out Christmas decorations (???!!!) I was able to find plenty of red mesh. So I decided to go with that and add the white and blue colors with ribbons and other accents.
I put the wreath together in basically the same fashion as before the only difference is that I used a wider (18") mesh ribbon instead of the six inch ribbon. And I liked how it gave the wreath a fuller, more substantial look.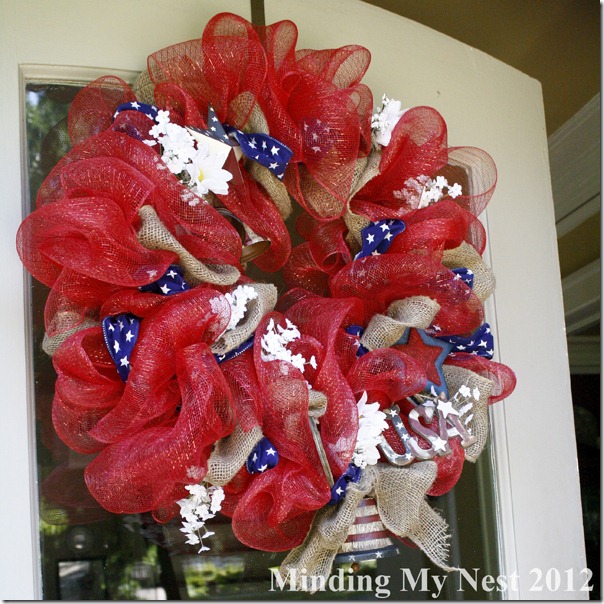 Since my decorations were more Americana in nature, I though the burlap ribbon might be a fun addition. And I also found some cute white daisies to add some pop.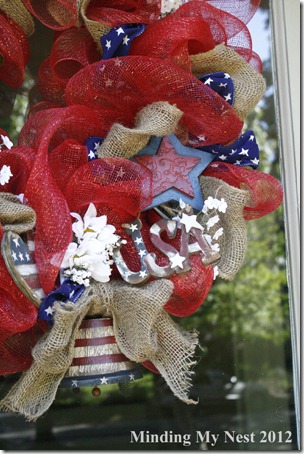 Wanna hear something funny? While I was working on my wreath Friday afternoon, I got this text from my BFF Carrie.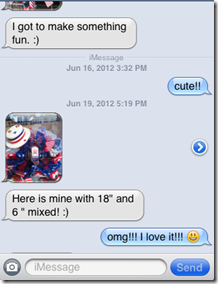 Great minds think alike!
Seriously though, look how gorgeous this wreath is!!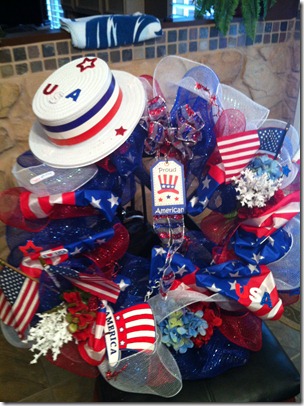 I wish mine wreath was a little more blinged out like Carrie's (having access to Carrie's creative mojo is just one of the many reasons I wished we lived closer together), but overall I'm happy how it turned out. And I guess the main thing is that I'm proud to hang it on my front porch and show the world how much I love my country.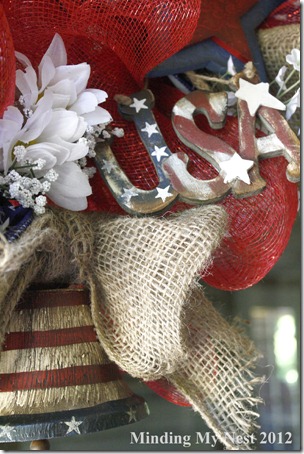 Peace, hope, and USA!
Love, Kelly