Our trip to Cabo was was something we had planned to do back in January to celebrate our 20th anniversary, but do to Tripp's new job we had to postpone it for a while. But that actually worked in our favor because in doing so, it made it possible for our friends, Bryan and Carrie, to come along with us.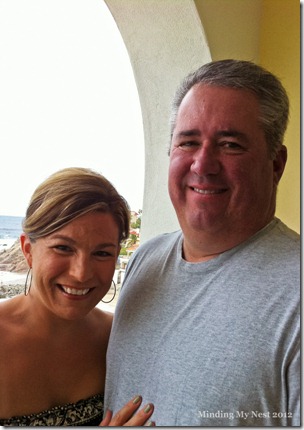 Actually unbeknownst to me, when Tripp went about rescheduling it, he called Bryan and the two of them conspired behind our backs to have Bryan and Carrie meet us there. To say I was shocked thrilled to see them at the baggage claim area was an understatement!
We stayed at the Sirena del Mar resort which is a gorgeous hotel/time-share about 15 minutes north of Cabo san Lucas. It is a stunningly beautiful hotel with amazing views in all directions.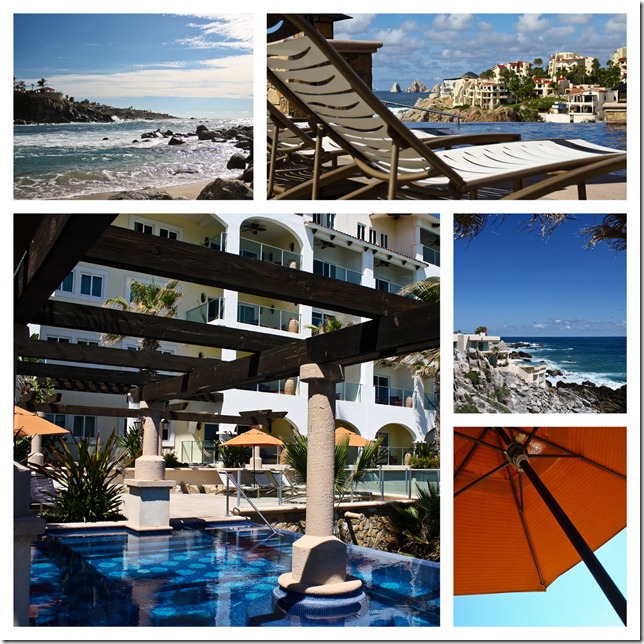 Depending on the way you look at it, the only bad/good thing about traveling to Cabo this time of year is that it's their slow season. Their rainy season. So the first couple of days of our getaway were rainy and cloudy thanks to tropical storm Kristy which was churning off the Pacific coast of the Baja peninsula. So yeah, it was kind of a bummer not to be able to hang out on at the pool, but the plus side was that we were treated to the most amazing skies.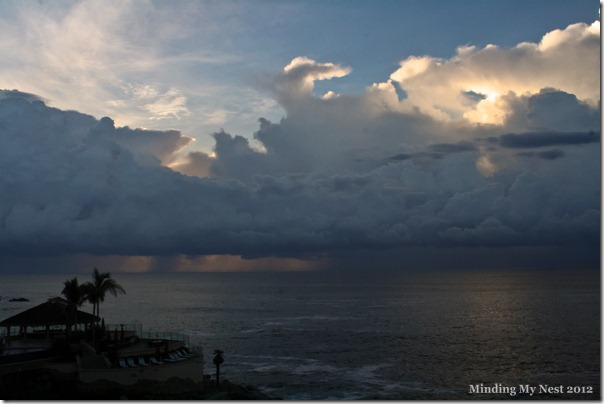 You know, I didn't think it was possible for me to love my iPhone any more, but after this past weekend I have a new-found adoration for this wonderful little piece of technology. You see, because of the heat and humidity during those first couple of days, every time I took my big camera outside to get some pictures it fogged up. Utterly useless. But just look at these pictures taken with my iPhone!
But we weren't going to let a little rain prevent us having a good time, so the four of us loaded up and headed into town. We made it our mission (for the sake of mankind – because we're awesome like that) to try out the guacamole and margaritas at as many of the restaurants we could squeeze it that rainy afternoon.
I know…it's a tough job…but someone had to do it.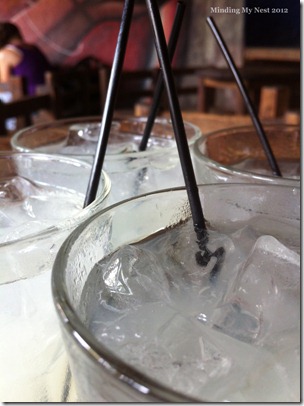 So finally on the last full day of our trip, we woke up to blue skies and calm seas.
The boys had an afternoon of golf planned and Carrie and I…well we had an afternoon in the pool planned. Poor Carrie had been nursing a broken/jammed toe she got on our first day there, (an unfortunate incident with a tall step in the pool) so a day lounging by the pool was exactly what the doctor ordered. And yes, these Modelo's were part of the prescription as well.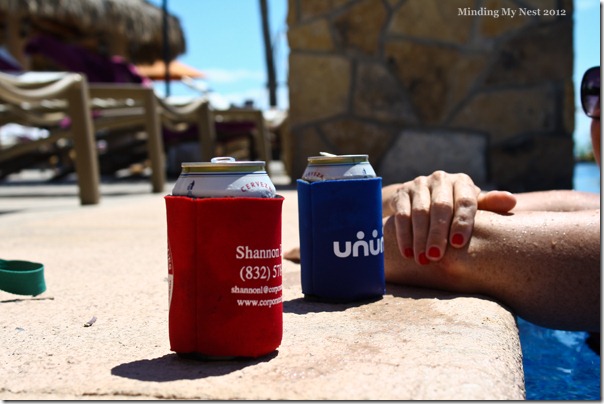 Even with all the rain and clouds and jammed toes, it was still a wonderful trip. It's amazing what just a few days away can do for body, mind, and soul.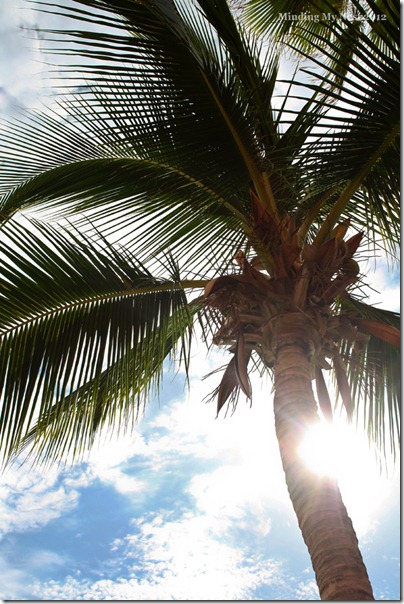 Peace, Kelly