Linking up with Texture Tuesday.

They say that yellow is the color of cheerfulness and optimism. Yellow is also said to stimulate the left side (logic side) of the brain and promote mental creativity. This happy color is uplifting, enthusiastic, and full of hope. And for those reasons, and a million others, seeing these daffodils blooming in my front yard today spoke to my soul in every way.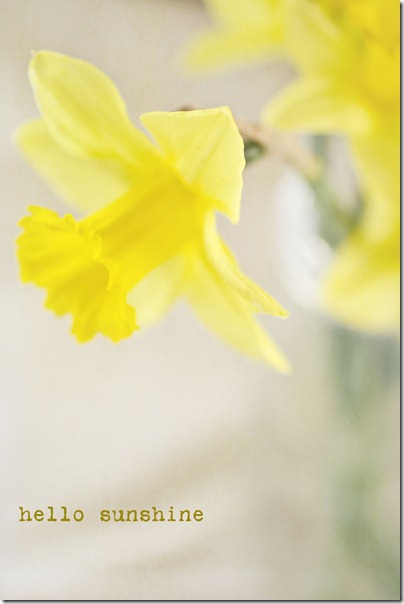 And so I thought that if anyone could use a little sunshine today, I would share it with you.
Love, Kelly