I love this photo that my girl took of Tripp and me while we were on vacation a couple of weeks ago.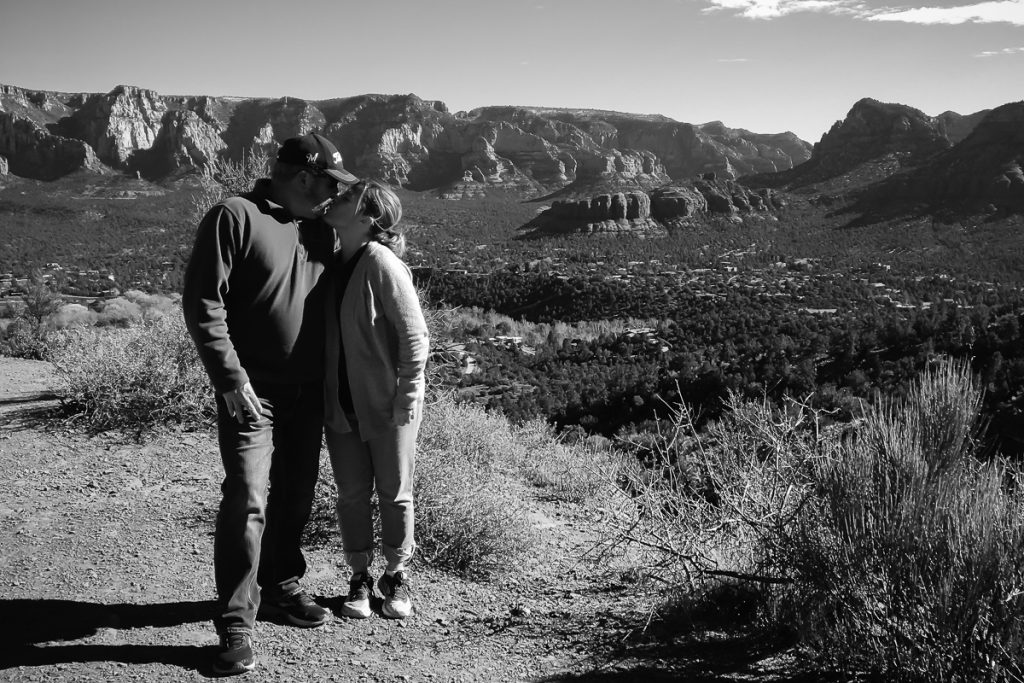 We were staying in Scottsdale but had taken a day trip up to Sedona. And while we were there, decided to take the half-mile hike up to one of the purported 'vortexes' in the area to see what all the fuss was about. Although we didn't experience any big energy surge, we did get an amazing view of the canyons red rocks that Sedona is known for.
I think this one of my favorite things about Tripp…that he's always up for any kind of adventure – big or small. I love the way he lights up when we travel, and he has taught me so much about the joy of discovering new places.
Today Tripp and I are celebrating our 27th anniversary. I am so grateful for the life we have created together and all of the adventures that we have shared. And I am looking forward to all of the adventures to come.