A couple of weeks ago, I was working on my desktop and device calendars for December. Something I have been doing for several years now. Something that brings me a lot of happiness.
Anyway, Tripp happened to be home that day and saw me standing at the front door with little piles of bits and bobs scattered all over the rug. My beloved stood there for a minute surveying the mess, and with a puzzled look on his face he said,
"So let me get this straight – you wrapped a present just so you could take a picture of it?"
I smiled back at him said, "I most certainly did."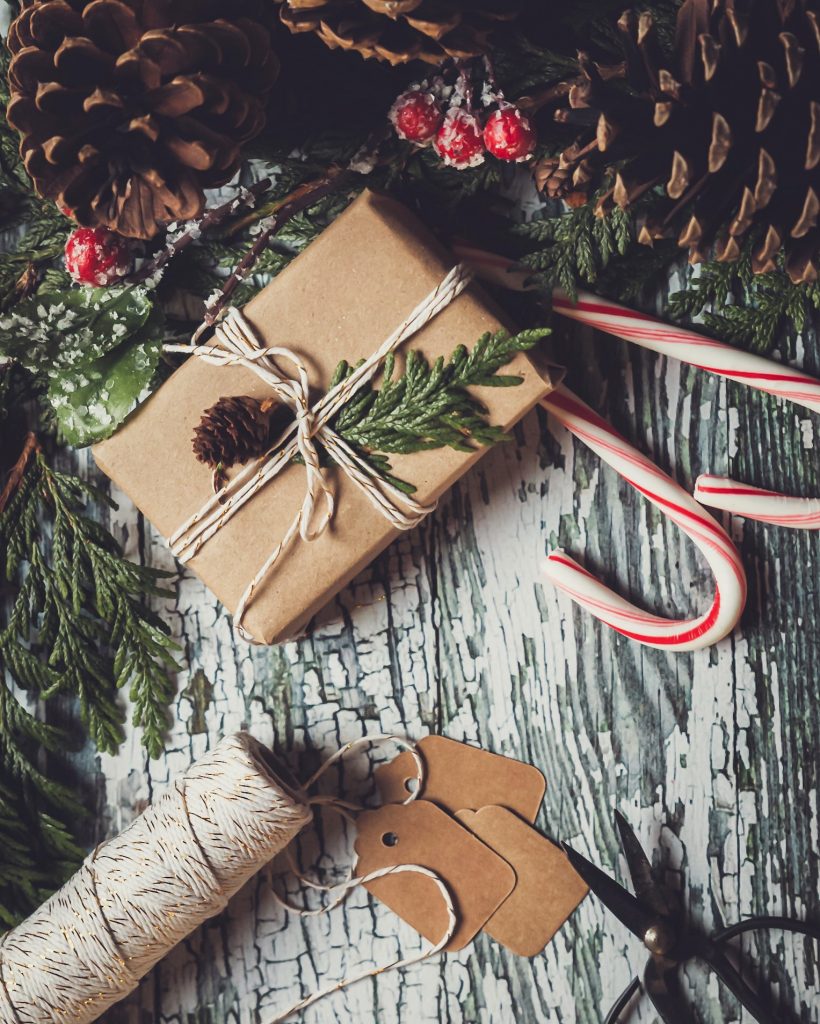 I chuckled to myself as my beloved walked away shaking his head. Because the truth of the matter is that in those few minutes of wrapping a pretend gift and arranging my pinecones and greenery…well, it was pure creative bliss. I like to call it 'craft therapy'.
Here is my question to you today…
What is making you happy right now?
So maybe you're not into taking photos or crafting or wrapping fake presents. But my guess is that YOU ARE into something. And that 'thing' is might just be the thing that brings you a little bit of happiness in a challenging year that is trying to suck every. last. little. bit. of joy out of this holiday season.
My advice is this. Do something today that makes your heart feel a little bit lighter. Remember that we're not pretending that the struggles and challenges of our lives don't exist. Instead, I like think of it as an act of defiance – creating a little happiness despite them.
I wholeheartedly believe that it is OK to enjoy little moments of happiness during the holidays. So give yourself the gift of light and love.
I'm sending you all of mine.
P.S. As a small token of my sincere appreciation for all of your love and support this year, I created a set of printable gift tags that you can download here.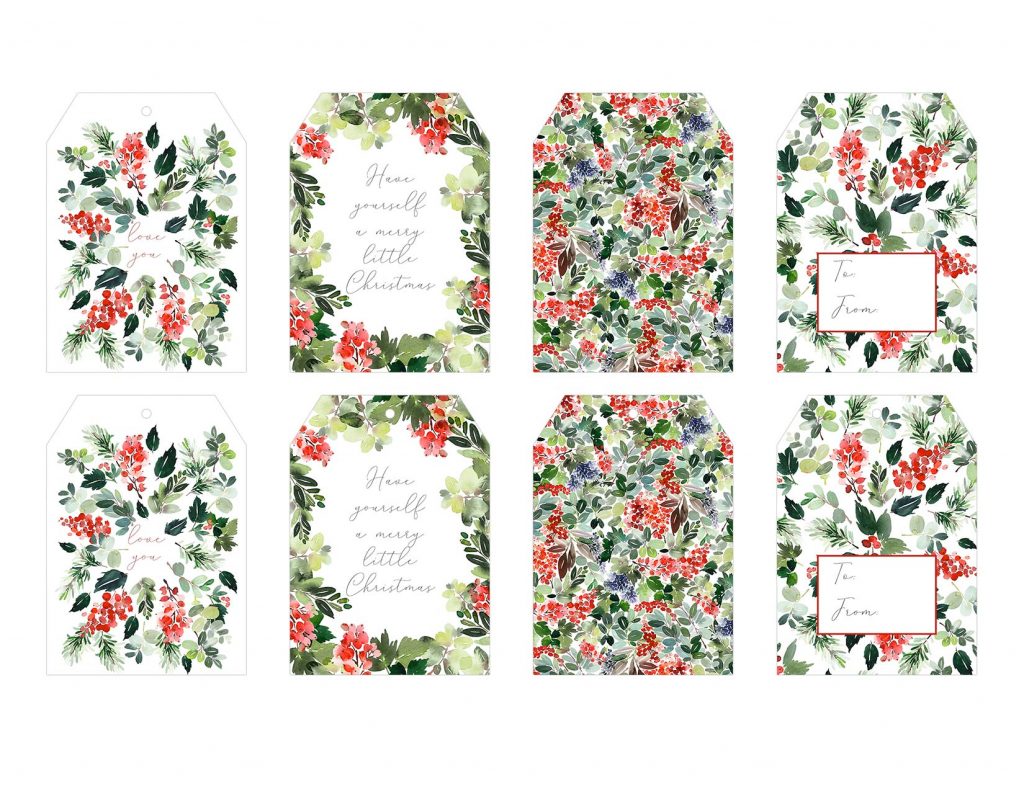 Love, Kelly