It was seven years ago this month that I first drove by my house. We had been looking for houses for what seemed like months. And had actually (for a variety of different reasons) decided to quit looking and give it some time.
Not long after that, one day I was looking at houses online and saw a house listed. It was exactly what we wanted – traditional, red-brick, colonial style home. I sorta knew the neighborhood and decided I would take a drive by on my way home from work that day.
As it happened, it was a spectacularly perfect fall afternoon. Sixty degrees, sunny, no wind. I slowed down in front of the house to get a good look and I loved it. But what I fell in head-over-heels love with was the neighborhood and all the trees. Giant mature trees, a canopy of color, a sense of history…all of that and more.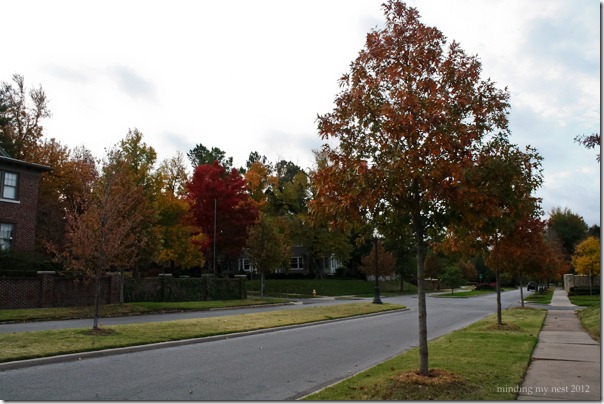 It's hard to believe it's been seven years that we've lived in this house. And our beloved neighborhood has seen a lot of changes. We've lost so many of the mature trees in recent years – there was the ice storm a few years ago, another terrible storm that following summer, then what seems like years of drought and horrible summer heat.
Even still, fall is spectacular. The light is magical.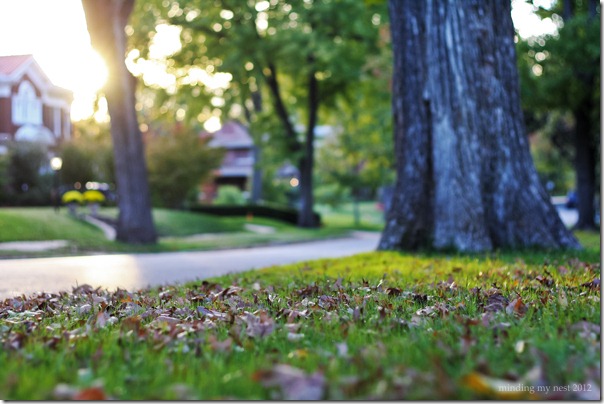 This end of my street almost seems to glow in the late evening sun.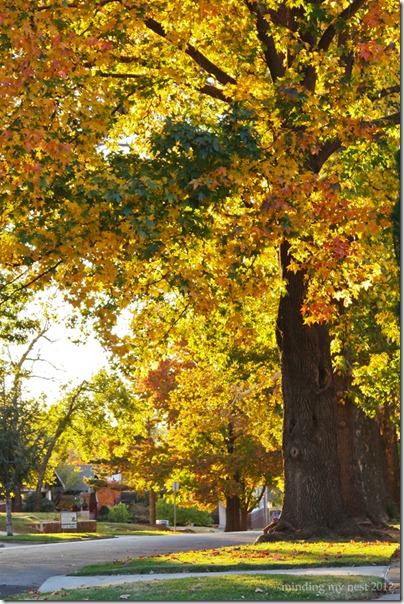 The colors of fall literally take my breath away.
Around every corner there are glorious maple trees with their crimson canopies.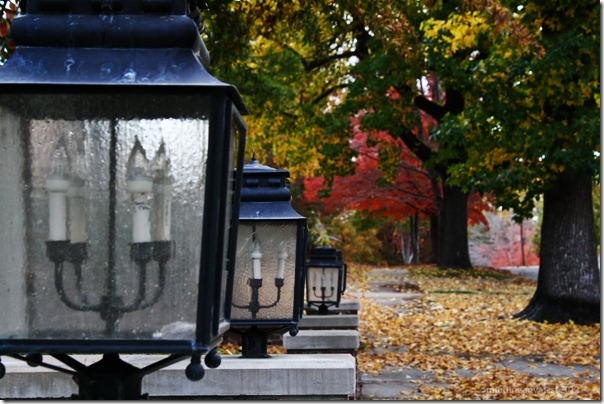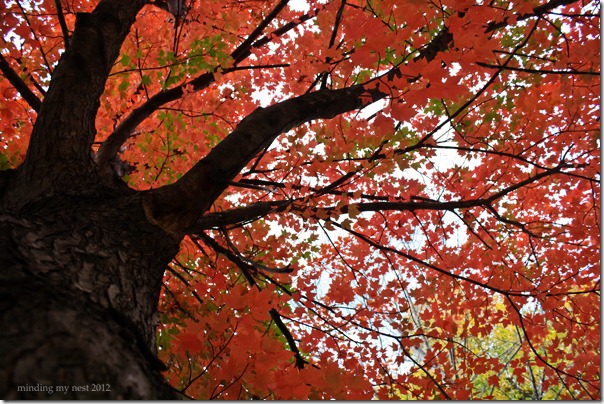 And at your feet a carpet of colorful leaves. A mosaic created by this most beautiful of seasons.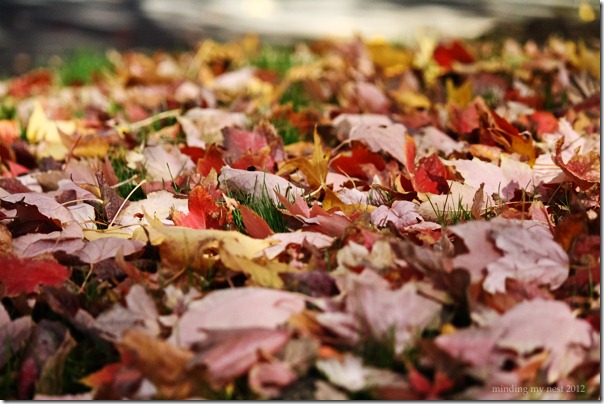 I know this peak season won't last much longer, so if you'll excuse me I'm going outside to enjoy it while it lasts.
Peace, kelly