hello my friends. happy monday! i hope you had a nice weekend. ours was pretty uneventful. a little house work, a little yard work.
so speaking of housework…my new vacuum…the verdict? i love it.
it does a fabulous job on our woods floors. and it's nice because it has two easily interchangeable floor tools…one for hard floors (which tripp bought separately) and one for carpet. it is also incredibly light weight and a dream for doing the stairs. my only complaint (and it's not a complaint really, just the one thing that makes it less than perfect in my opinion) is that it only goes for about 30 minutes before running out of charge. then it takes 2.5 hours to recharge. i would say that it's perfect for everyday quick runs, but not really great for deep spring cleaning. but i'm sure if i did a better job of quick everyday cleaning, then the need for deep spring cleaning might not be as dire. something for me to work on maybe.
in other news, my dogwood trees are getting ready to bloom.
and the redbuds are in full bloom right now too.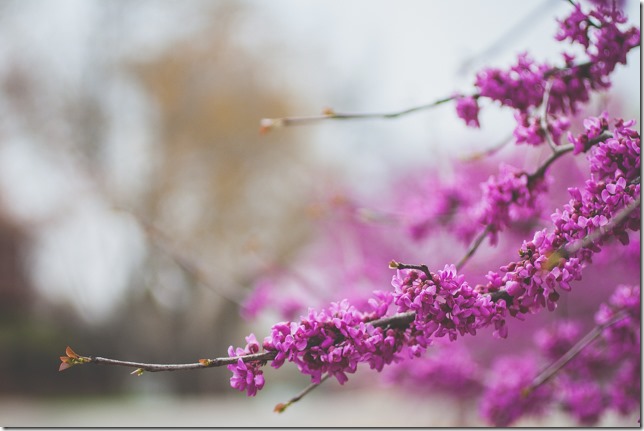 in case you were curious, my grandoves are are doing well. here they are around 3:00 this afternoon with their dad.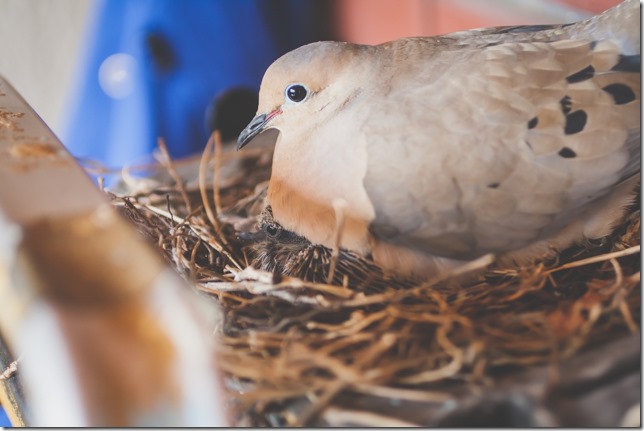 by the way, i'm not the only one in the family who is interested in the happenings up there on the ladder…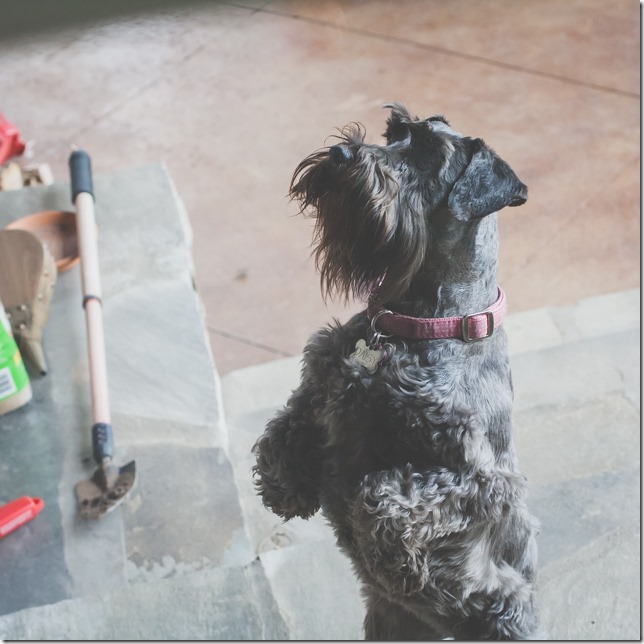 around 4:30 i heard that distinctive woo-WOO-woo. that's when i knew the shift change was coming. say hello to momma dove.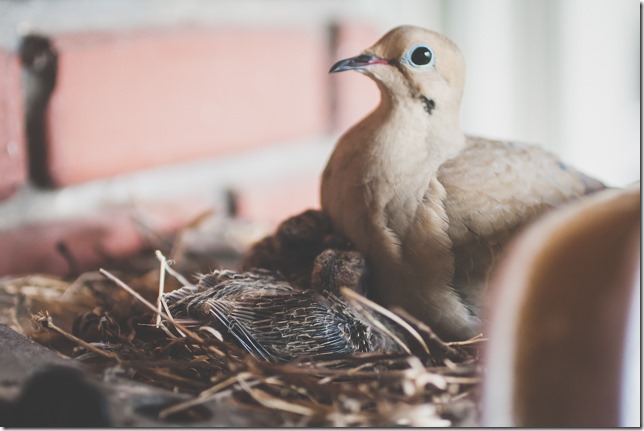 the babies seem to doing be doing well. and i think they are growing!
they are lucky to have such devoted parents.
saying a few extra prayers today for a couple of precious siblings who haven't been so fortunate. if you have any extra prayers to spare, i'm sure they could use them.
with so much love,
kelly