Hello friends! As you might have noticed, I was a little MIA last week. No real reason other than that we were busy. It was all really fun stuff – a company cookout and Drillers baseball game with Tripp's coworkers and Jersey Boys on Thursday – but it was one of those weeks that we sorta met ourselves coming and going.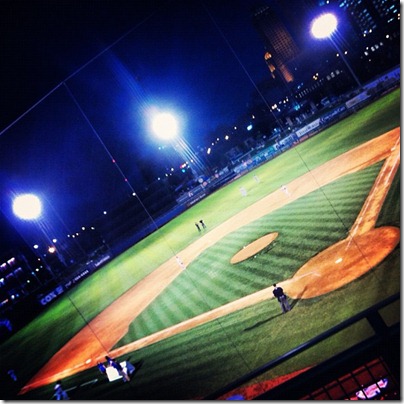 Seems like that's we roll during the summer. It just takes me a little bit to get into the rhythm.
Summer is to Jazz as Winter is to a Waltz.

Terrible metaphors aside, that's why I was so grateful for a quiet weekend at home. I got to spend some quality time with my backyard and did a whole lot of coffee drinking, green bean picking, and wine sipping.
Reason #78 why I love Instagram!
Hopefully this week I'll get back in the groove. And all that jazz.

Peace, Kelly