my friends, tuesday was a big night.
yes, i'm talking about the real housewives of new york city season premiere. and what made it even better was getting together for a watch party with my friends.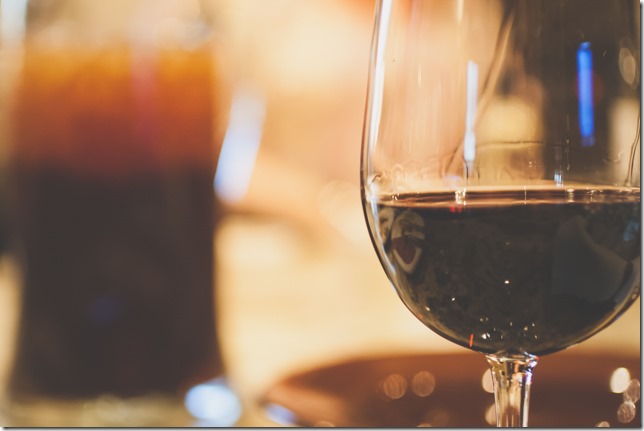 these five girls…i just love them.
we actually reconnected at our 25th high school reunion a few years ago ~ class of 1986 thank you very much. and since the reunion, we try to get together once a month or so. which i know it doesn't sound like it would be all that difficult, but we're all busy with our jobs and our families so sometimes it's just not possible.
i have to tell you, it has been so wonderful to have these remarkable women in my life. what's funny though is that i've actually known most of them since fourth grade so that's going on what…like 35 years now?? whoa. all of a sudden i feel really old. but even though i 'knew' them, it has only been since we reconnected that i feel like i really 'know' them. if that makes any sense. i don't know, it's like in high school you spend so much time just trying to fit it. not stand out of the crowd. totally speaking for myself here i might add. anything that made you different might cause you to become the subject of ridicule.
can i just say here how happy i am that high school is over with??
but here's the interesting thing…everything that makes my girlfriends different? all of their unique qualities and personalities? that is exactly what i love about them now. that is exactly what makes our friendship so special. how each of us brings something a little different to the party with our different life experiences and our different views about life in general. it is such a beautiful thing. and it is proof that five women can really be friends. proof that we can love and support each other even if we disagree about certain things. and in the words of the real housewives, the five of us are proof that we know what it means 'to have someone's back.'
so in a nod to the breakfast club (that seminal movie from the year we graduated), it's crazy for me to try to tell you who we think we are. the world will see us as it wants to see us…in the simplest terms and the most convenient definitions. but what we have found in 30+ years of being friends, is that each one of us is an adventurer with a passion for living life to the fullest. each one of us is an organizer/planner extraordinaire who can juggle a busy life with one arm tied behind our back. each one of us is driven and ambitious with hopes and dreams for the future. each one of us is a romantic who believes in true love. and finally, each one of us is a peacemaker with a sincere desire to bring happiness to those we love most.
i hope that answers your question.
sincerely yours, the girls