well so like i said yesterday, on friday afternoon i took my dogs for a walk.  and instead of going the usual way, i decided to switch things up a bit a walk over to woodward park.
you can see that the park is still wearing her winter cloak.
nothing blooming…not much in the way of color.
as i walked in towards the raised gardens though you could see a few little signs of life.
and then later that afternoon when i got back home, i went walking around my own yard to see if there were any signs of spring.  and that's when i saw my rose bush starting to leaf out a bit.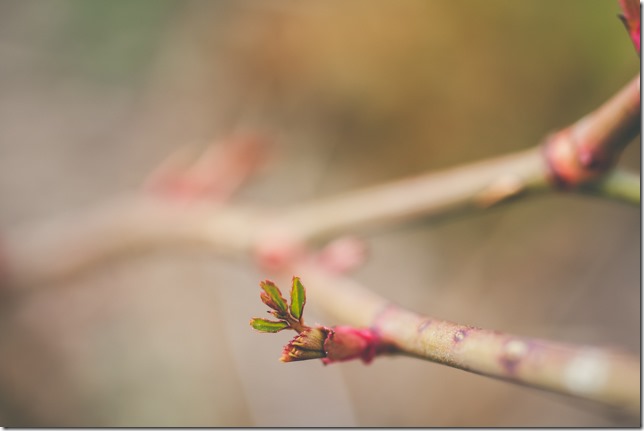 i'm not even kidding…i was practically giddy when i saw this.
it happens every year.  i don't know why.  it's almost like i become so accustomed to winter and the bare, colorless landscape that i forget spring will come.
spring always comes.
spring is coming.
always and forever, spring is a promise.
and i can hardly wait.

love, kelly
p.s…i am sharing some of my Lightroom editing techniques with my friends over at Focusing on Life today and would love for you to stop by and join the conversation.