It was one of those rainy, gray, cool weekends that put me in the mood to make ALL. THE. THINGS! So I decided to make a batch of pumpkin spice muffins. Naturally.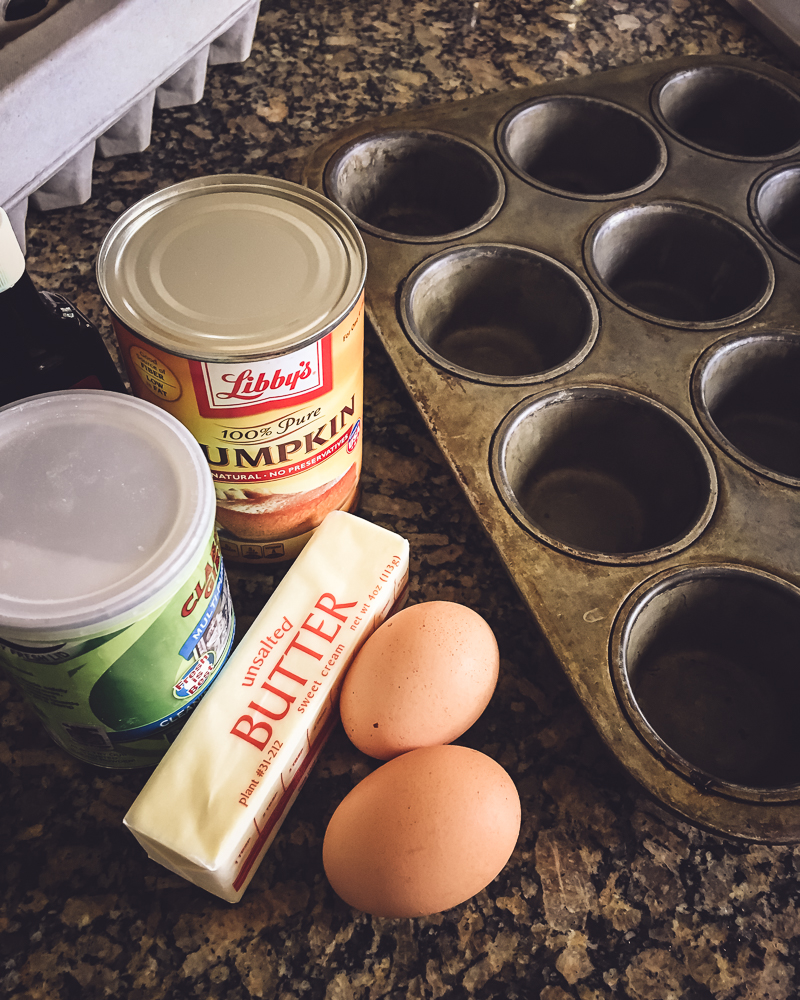 They basically just a play on my banana bread recipe that shared a few years ago.
Sidenote 1: It was actually 7 (!!!) years ago that I shared that recipe.
Sidenote 2: I swear I have no idea where the time goes. 
Sidenote 3: Clearly it was before I started taking photography classes. 
Anyway, like I said it's the same basic recipe:
1 stick of butter, softened
1 1/2 cups sugar
2 eggs
1 tsp. vanilla
2 cups flour
1 tsp. baking soda
1/2 tsp. salt
1 tsp pumpkin pie spice (or to taste)
1/2 cup buttermilk (*see note)
1 15oz can of pumpkin (not pie filling)
(* I still don't ever keep buttermilk on hand, so this time I substituted 1/2 cup of regular milk and about a teaspoon of fresh squeezed lemon juice.)
Start by preheating the oven to 350 degrees. I used a muffin tin with parchment liners for this recipe, but you could also use a well-greased loaf pan if you wanted.
Next, cream butter and sugar very well until it is pale and fluffy. Add eggs. Then vanilla.
Whisk the dry ingredients together (flour, soda, salt, spice) and then add to the mixing bowl along with the buttermilk. Mix until it just barely comes together then add the pumpkin. Once again, it's important not to overheat the mixture.
Dish the batter into muffin cups (or loaf pan) and bake for 25 minutes or so. Try not to lose your mind at how good your kitchen smells.
Finally, serve warm with a generous pat of butter.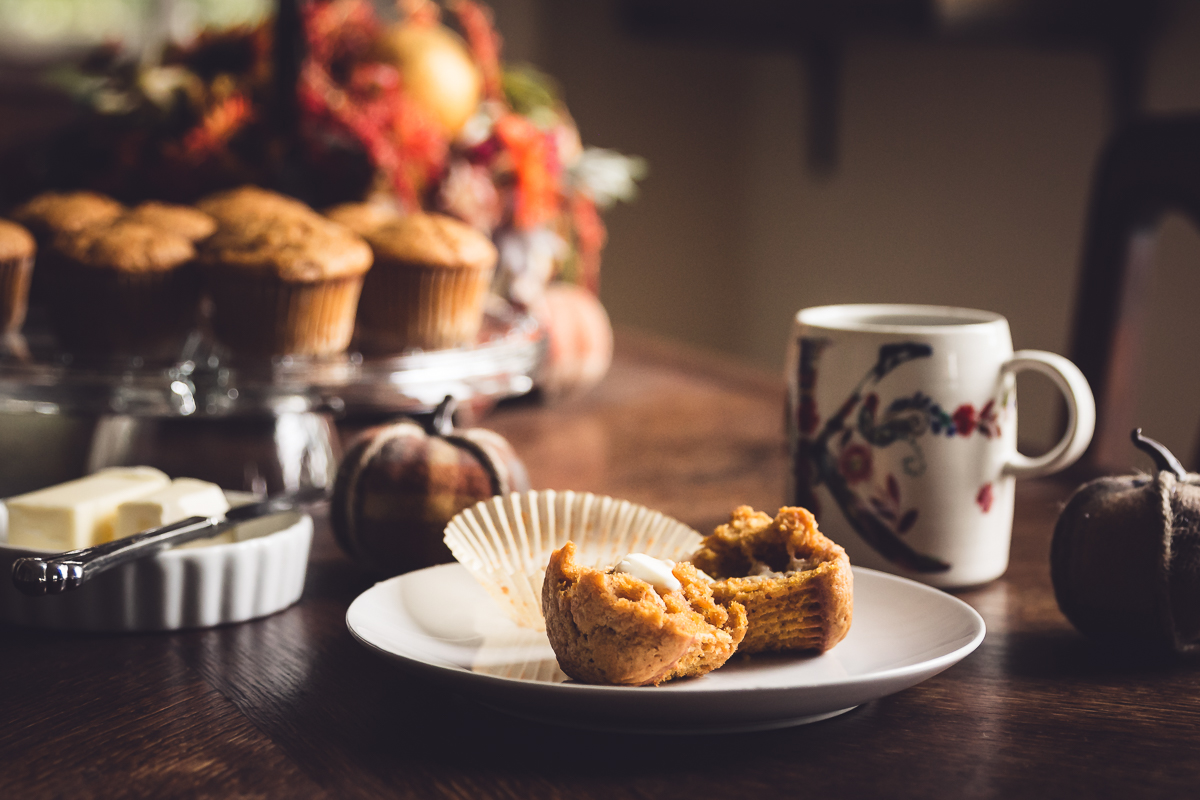 Yep. Feeling all the Autumn vibes about now and I couldn't be happier.
Love, Kelly