Hi friends. Welcome to the August edition of the One Little Word Blog Hop.
If you're here from Cindy's blog, then you're in the right place. You can find the entire list at the bottom of this post in case you get a little out of order.
So this past month, the universe sent me a little wake up call. Via Yoda no less.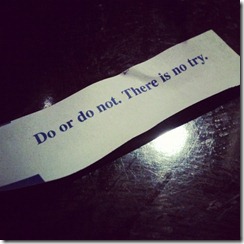 I actually had no idea that this little nugget of wisdom was from Yoda until one of my Instagram friends told me.
At any rate, it's been with me all month. TRY isn't a state of mind. Rather, it's practical –as Merriam-Webster says, "manifested by action." Made tangible by action.
This month I had two opportunities to take action. And although it was incredibly scary – really putting myself out there and making myself vulnerable – it was also incredibly liberating.
I keep coming back to my original mission statement-
I also accept that the following things may happen. I may:

embarrass myself
feel uncomfortable
be frustrated
fail miserably
This month I did two things that were really uncomfortable and that could possible embarrass me. But I took action. So that means I am trying.
So onto the exercise. Which as Ali promised was a total "time suck."
But really it was kinda nice to have an excuse to stay inside and hide from the 110 degree temps outside.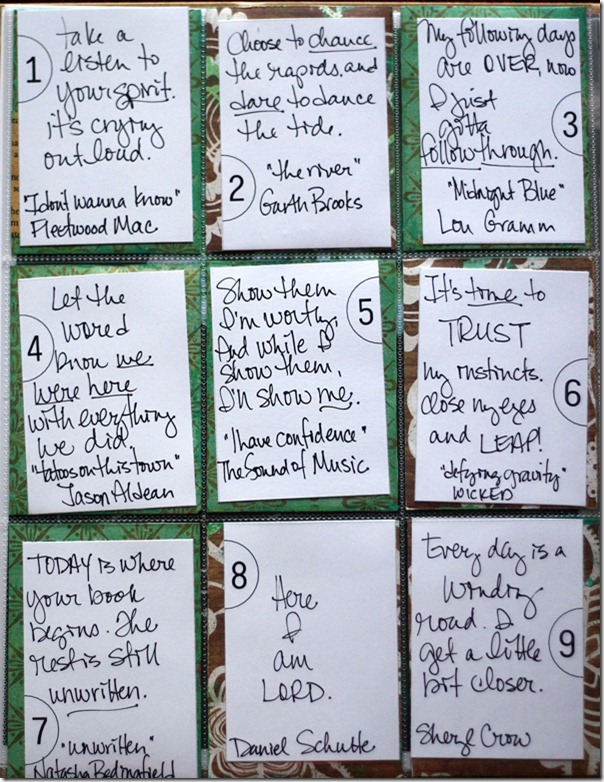 As you can probably tell, my music taste varies widely – a little country, rock, spiritual, musicals.
But I guess you could say my central theme was about trusting – trusting in God, trusting the journey, and trusting myself.
Thank you so much for stopping by my blog today. Next on the list is Brighton at www.simplebrighton.com.
Peace, Kelly
Here is a list of all the blog participants.