Welcome to Week 16 of my Pinspiration series!

Have I mentioned how much I love Pinterest lately? I do! I really do. I probably haven't been on as much lately since the weather has been so lovely, but it's still exciting to see what all my friends have been pinning.
But I've come to the conclusion that the real power of Pinterest isn't just in repinning what others are pinning, but rather it's the ability to save and archive links to some of my favorite websites.
Take for instance this week…I got a serious hankering for Peanut Butter Cookies. I decided that instead of digging out one of my old cookie recipe books I'd go straight to my favorite baking resource – King Arthur Flour. I absolutely love their website. It's been an invaluable source of information and baking help.
(They even have a whole section devoted to artisan bread with videos and everything!!)
I did a quick search for Peanut Butter Cookie recipes, and just as I had hoped, they had exactly what I was looking for.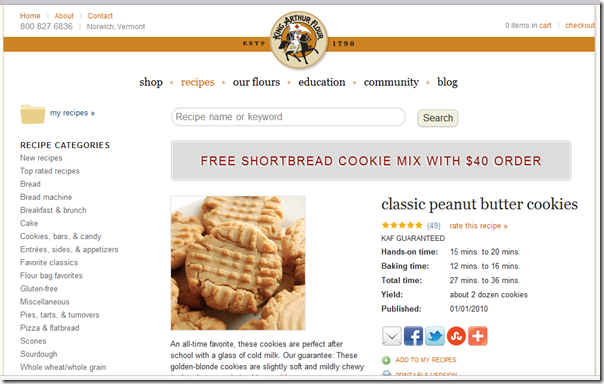 The King Arthur recipe was exactly what I was looking for so I used the 'Pin It' bookmark tool to save it to a new Pinterest board.
So I read through the recipe and gathered the basic ingredients. KA offered a couple of variations on their basic recipe, but I decided to go with the butter option which promised slightly softer, chewier cookies. We like soft cookies.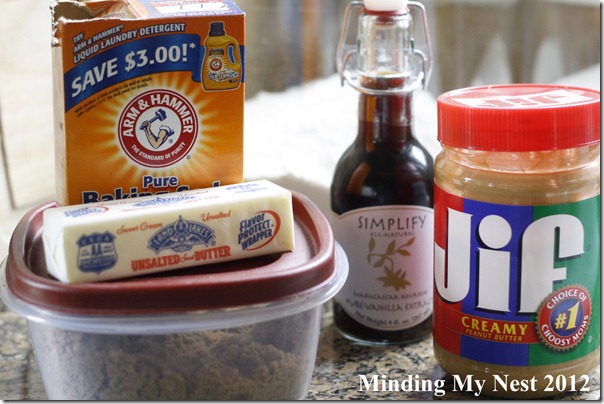 The cookie dough came together pretty much as described on their website, but because it was last Saturday (storm day) and the humidity was approximately 98.625%, the dough was not the least bit crumbly.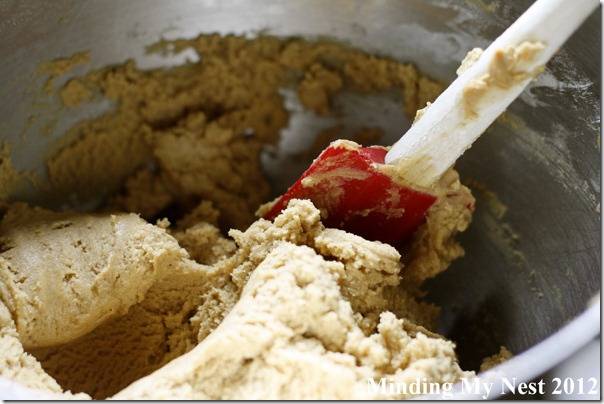 I used my go-to cookie scoop (a little larger than their suggested size) and in no time I had a tray full of cookies ready to bake!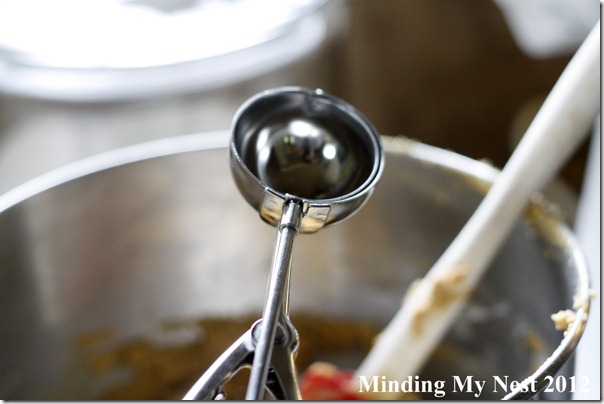 Well almost. First I had to do the signature PB cookie criss-cross!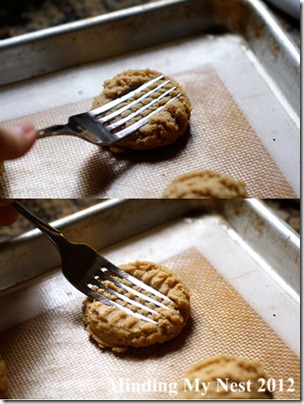 Now they're ready to bake!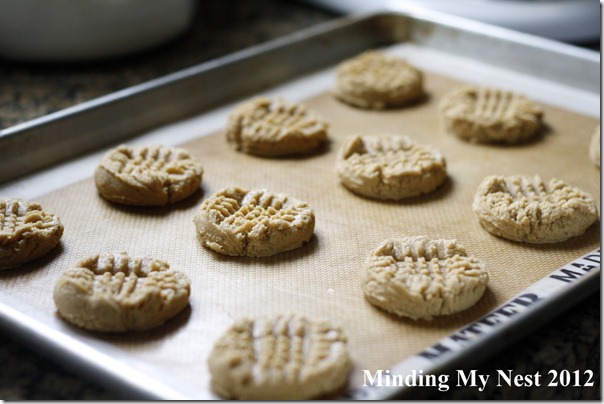 I baked the cookies as directed and let them sit on the cookie sheet for just a minute before transferring them to a cooling rack. I really like this thin, flexible spatula for cookies.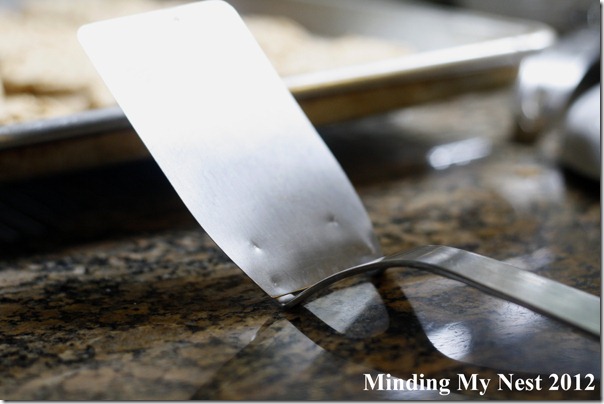 We waited as long as we could before tearing into them!
Personally, I blame the stress and anxiety caused by all the severe weather last week for my complete lack of restraint!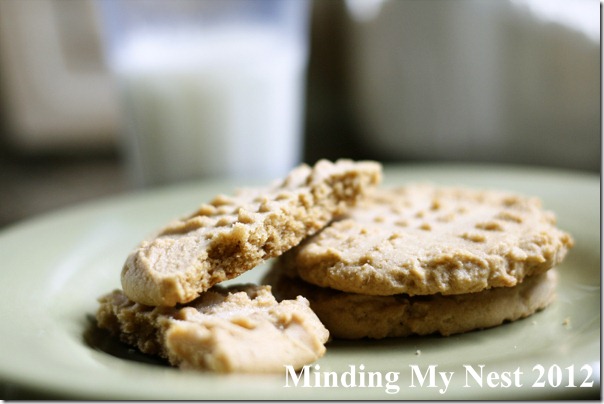 These are seriously the BEST Peanut Butter Cookies that I have ever made. They are soft and chewier and very peanut-y. Perfection! Please do yourself a favor and make these cookies!!
(Well that is unless you or someone you love has a peanut allergy.)
Anyway, once again Pinterest has proven itself to have a legit, practical application. What I'm thinking is that I'll create a separate board for various recipe categories with links to some of my favorite, tried-and-true online recipes. It'll be like a virtual recipe box for the whole web…how cool is that!

Peace, Kelly
P.S. Have you come across a unique or different way to use Pinterest? I'd love to know so feel free to share it in the comments below!