Hi friends.  Welcome to Week 42 of my Pinspiration series.

Well it's really starting to feel like fall around here.  The leaves are beginning to change and I finally bought a few pumpkins for the front porch.  And as you might be surprised to know, I've taken about a zillion pictures of them. 

  Because that's what I do.  LOL
Anyway, in this fun class I'm taking over at Big Picture Classes  (yes, I know…I am a total BPC junkie) they encouraged us to make something fun with our photos.  Get them off the screen and into our hands.  So I thought it might be fun to make a fall photo banner and headed straight to Pinterest for a little inspiration!

For my banner, I decided that I would make my photos 4 inches by 4 inches.  So in Photoshop Elements I brought up my first photo and cropped it into a square.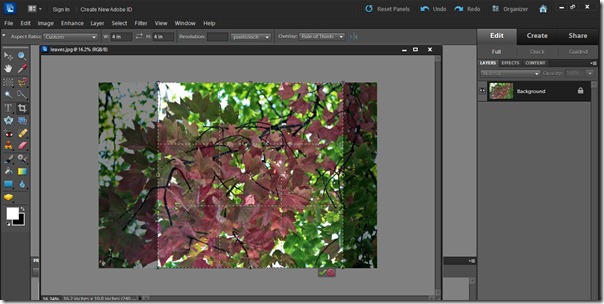 Next I added a little flag element up at the left-hand corner then added an 'a' on top of it.  Lastly, I resized the photo to 4 x 4 inches.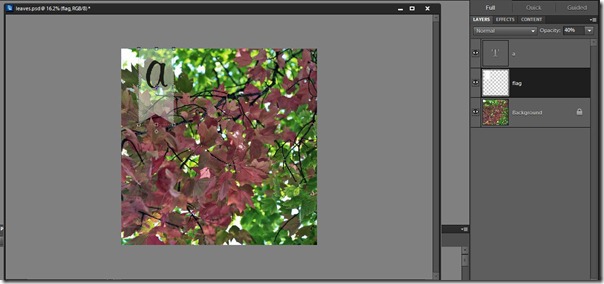 I did that for all eight of my fall photos spelling out the word A U T U M N.  Then I created a blank 8 x 10 inch document and grouped 4 of them on the document for printing.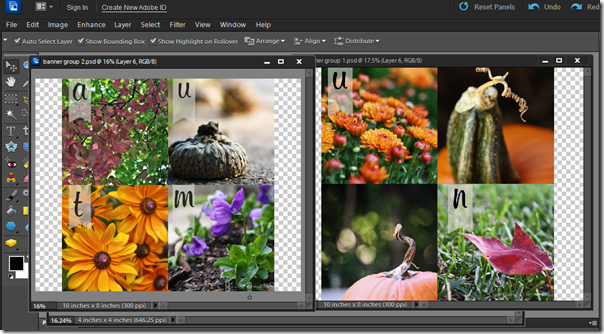 After I printed them out, I used my handy paper trimmer to cut them out.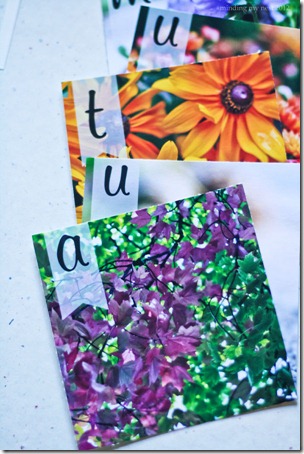 And then I rounded the corners and punched a hole in the upper corners.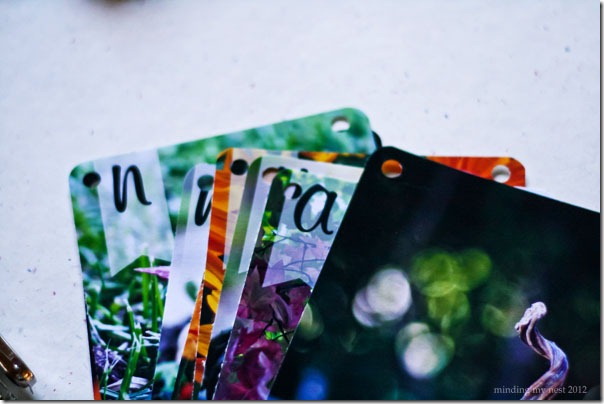 So cute!
All that was left was to string them onto a length of twine (4-5 feet is good) and make a raffia bow at each end.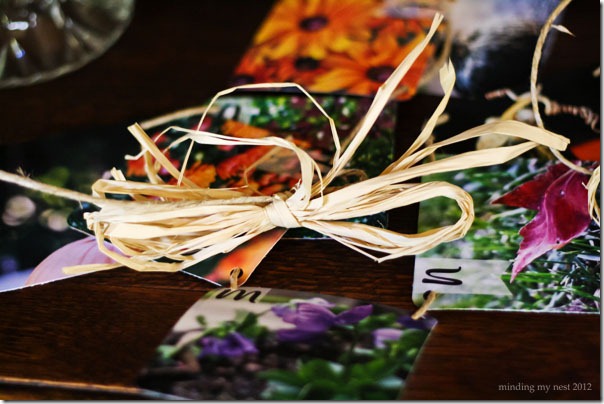 I'll just let you know right now that it's much easier to start stringing from the end photo rather than the first one.  Just sayin.'
Don't ask me how I know. 
Finally I just used some clear tape and hung it up on my dining room buffet.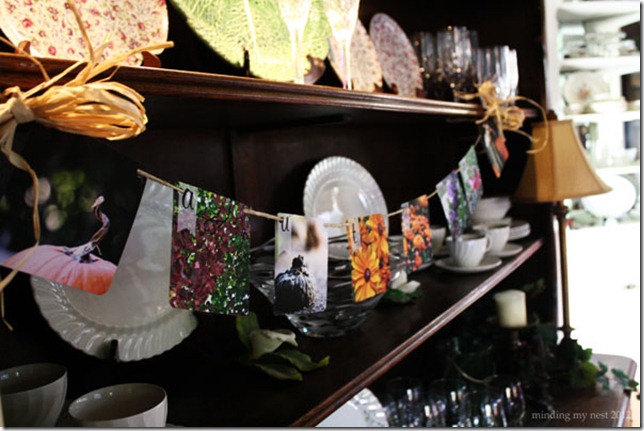 Can I tell you?  I am totally in love with this little guy.  So cute and so easy.  You wouldn't even have to go through all the trouble of Photoshop (you know me, gotta make something harder than it needs to be) – just print out some 4×6 photos and crop them down to whatever size you want.  Or not if you don't want.  It would be super cute no matter what size I think.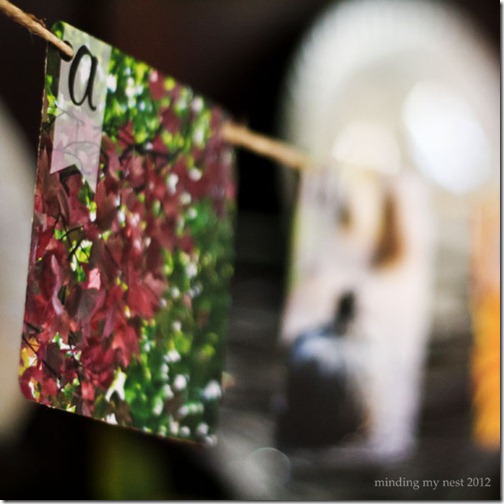 I think what I love about this most is having some of my favorite fall photos hanging around.  Literally!!
I really encourage you to do something fun with your photos.  Honestly, it's amazing to me how a fun little craft project can really lift your spirits.  I know from personal experience.
Happy fall friends.
Love, Kelly