Welcome to week 4 of my Pinspiration series!

This week I am going to share with you a very popular recipe making the rounds on Pinterest.
http://thewondertwins.blogspot.com/2011/10/mondays-menu-baked-fried-chicken.html
I thought this chicken looked delicious and it got rave reviews (on Pinterest).  Plus I loved the idea of "baked" fried chicken so I made it for dinner Monday night.
I didn't have the chicken tenders that Amy's recipe called for so I pounded out my regular chicken breasts a little so they'd be more uniform in thickness like a tender.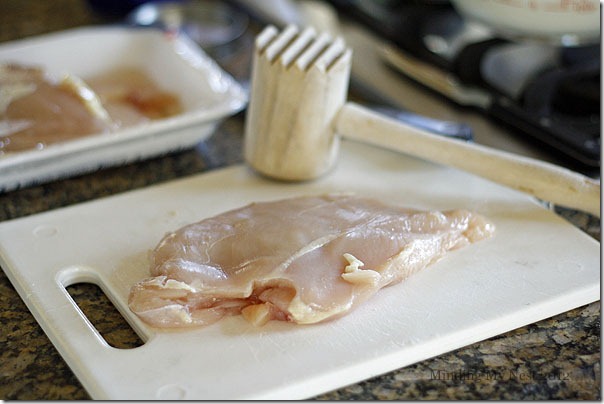 I soaked the chicken in milk per her recipe but I also added a teeny splash of vinegar to the milk to make "buttermilk" (which is how I always soak chicken prior to making real-deal fried chicken).
While the chicken was soaking, I created the flour mixture.  Her recipe called for "Season All" but I didn't have that so I just used some good ol' Lawry's Season Salt instead.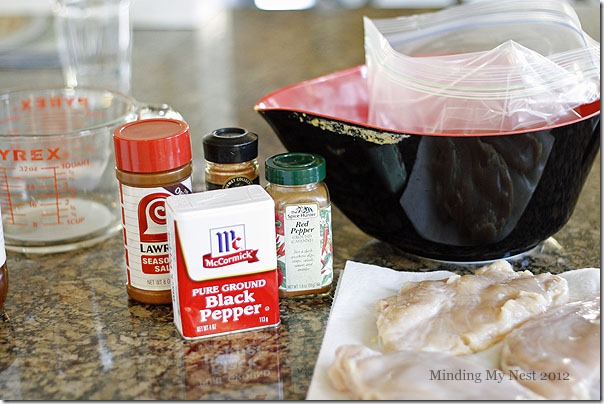 I coated the chicken in the flour using a large zip bag and got ready to bake it.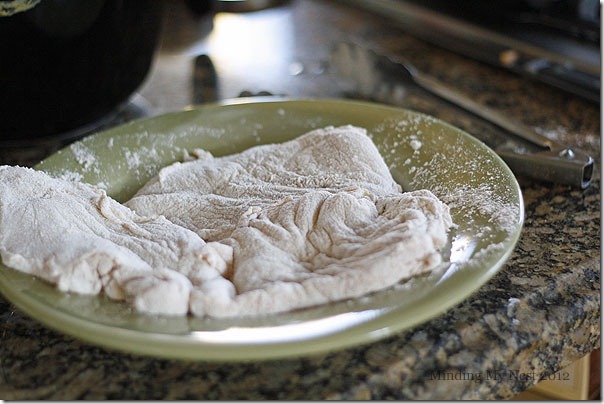 Pretty easy to follow along so far right?  Well here is where it kinda fell apart for me.  In her recipe, she calls for melting 4 TABLESPOONS of butter in a 9×13 pan.  That is 1/4 cup of butter for this oven fried chicken.  Now I don't know about you, but to me "oven fried" sorta denotes a health conscious recipe so I was a little disappointed when I got to that part of the recipe.
I don't use that much butter when I make the real thing.
So what I did was melt 2 tablespoons of butter and add another tablespoon of olive oil in the baking pan.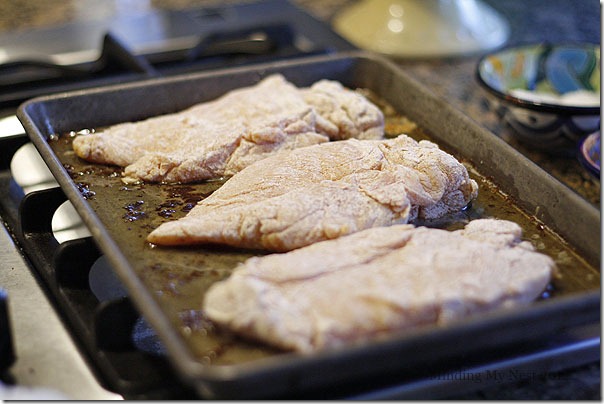 In reading the comments on her blog post, one of the biggest issues was with the crust.  Most of the commenters complained that either their crust didn't get as golden brown as her photo or that it didn't stick to the chicken.  As I read further down, Amy admits that she doesn't use real butter (due to family allergies) and instead uses some type of non-dairy substitute.
Well that changes everything.
Anyway, I baked my chicken for about 15 minutes on each side.  I didn't have any problems with the crust sticking, but mine certainly did not get as brown as hers did.  I will say though that it smell wonderful while cooking and stayed moist and tender.  And the final (and most important) aspect was that it was really tasty.  Tripp and I both really liked the seasoned crust.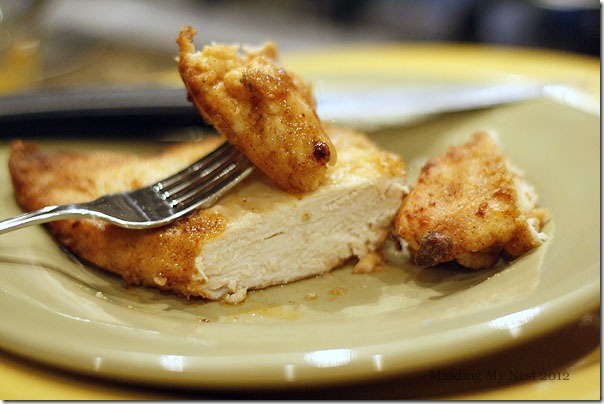 I'd say this recipe was OK, but in all fairness, I did change the cooking method called for in her recipe. I guess if I had a hankering for KFC style fried chicken I'd either A) go to KFC or B) make my own fried chicken using her seasonings. 
I hope you're having as much fun with my Pinterest projects as I am!   And as always, I'd love to know what you've been making!
Peace, Kelly