It was the year of living Pinterestingly.

Just for grins, I thought it might be fun to go back and read one of my Pinspiration blog posts from earlier in the year:
Like most of my great ideas, 52 Weeks of Pinspiration was conceived in the middle of the night with the help of a glass (or three) of wine. It all started innocently enough. One night between Christmas and New Year's I stayed up into the wee hours browsing through Pinterest. As I sat there in the dark, hunched over my laptop at the kitchen table, I scrolled through page after page of fun craft projects, cute hairstyles, and delicious looking food. I'd get so excited with each pin thinking, "I could make this! I could do that! Wouldn't that be fun!" and it went on and on and on. I seriously fell down the rabbit hole and got totally sucked in. That night I even posted on Facebook, "So many pins, so little time."
My initial intentions with this project were to have fun and try new things. And that's exactly what I did. From crafts to recipes to art projects, I have spent the past year up to my elbows in flour, paint, and hot glue. I have loved every minute of of it.
Here are a few of my own personal favorite projects from the past year. You can click on the picture to be taken to the actual blog post.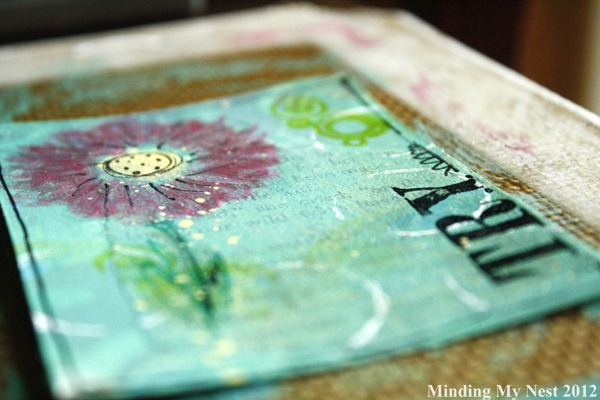 So about that deco-mesh wreath…well let's just say that I'm not the only who wanted to figure out how to make one. Internet searches about making them, finding supplies, and attaching things to them have been one of the biggest referrals to my blog. Ever!
If you've been keeping track, you probably noticed that I didn't actually make it all 52 weeks. I'll be honest – I got tired. Life happens. And sometimes I just ran out of creative mojo.
Also, of course as in the case with any year-long project, there were a few bumps in the road.
Thanks to my good friend hindsight, I would say these were more of a crisis in confidence than anything, but I'll share more about this next week.
Before I continue, I need to make a confession. Although this project was indeed about having fun and trying new things, I was also secretly hoping that it would help me 'focus' my blog or find my niche. A little bit of throwing spaghetti against the wall to see what sticks. And it totally did. Just not in the way I expected.
So here's the thing, I love crafts, baking, scrapbooking…all those things. They are all a big part of what brings joy to my life and I enjoy sharing my love for these things here on my blog. And what I've discovered is that is what I want my blog to be about. Not the crafts, but the delight they bring me. Not the recipes, but the joy I find in making things for my family.
Now that's what I call Pinspiration!
I would close this chapter on my blog by expressing my gratitude to all of you for following along this past year.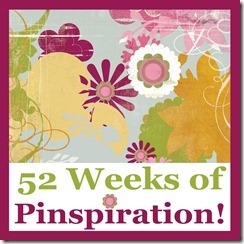 Thank you from the bottom of my heart for all the support and encouragement.
Love, Kelly