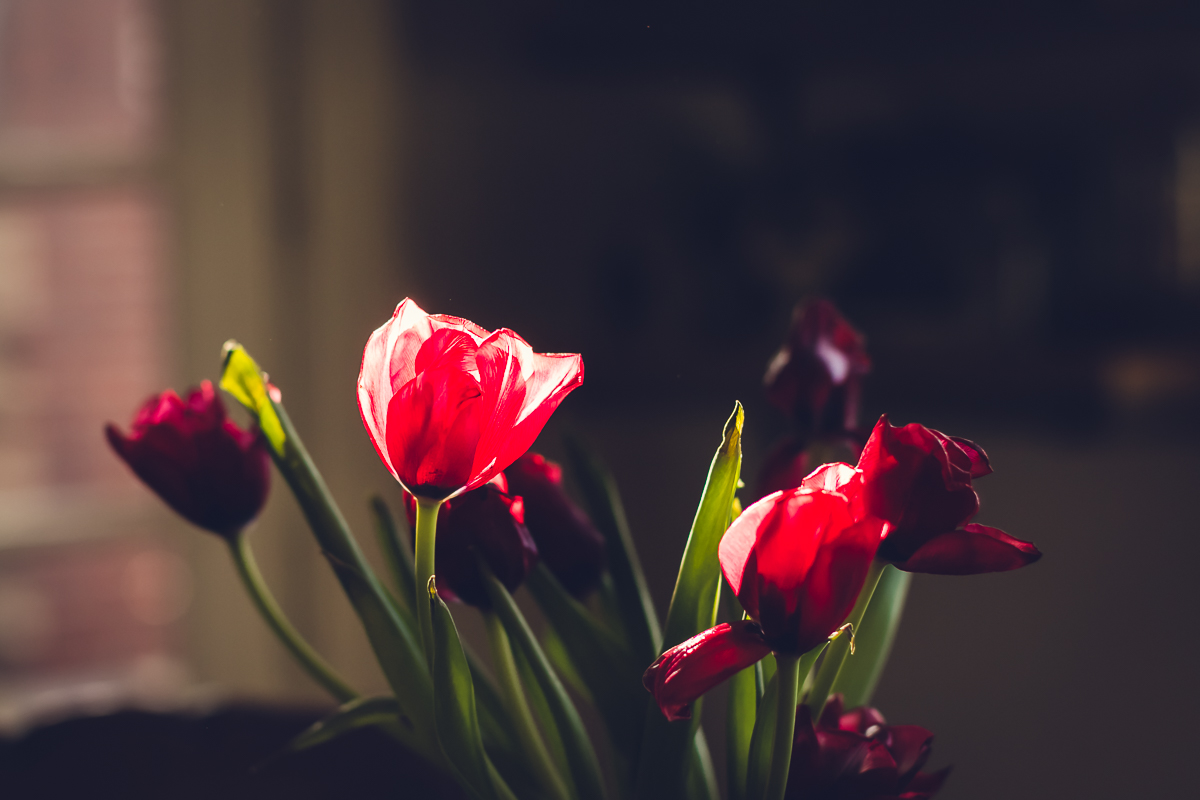 Depending on how you get my posts, you might be reading this on Friday or Saturday morning. But it's actually Thursday evening as I'm sitting down to type at my computer. I'm in my office upstairs, Daisy is asleep on the back of the chair in the living room, and Poppy is curled up beside my desk. The house quiet except for the sound of my fingers tapping on my keyboard.
My girl left a little while ago – she came for Thursday dinner (as she has been doing for the past year or so). I made sloppy joe's, but rather than having a bun, I served the meat over baked sweet potatoes…Which despite the look on my Dad's face when he reads this post, it was really delicious. The bunless dinner is me trying to to stay true to the Whole30 lifestyle, the glass of red wine I drank notwithstanding.
Anyway, it was just the two of us tonight since Tripp is traveling back from Kansas City (BTW-like my dad, he would never have gone for the bunless sloppy joe situation). I loved getting to catch up with my girl…I love listening to the stories about her life. Can I tell you…as much as I loved being a mom to a small child, man…motherhood right now…this is the good stuff.
It's been a long with week without Tripp. But I have a feeling that this is going to be the norm for a while since his work is really ramping up there. Still not really sure where that leaves us in terms of relocation…we're just taking it one day at a time. And it's OK.
Earlier this evening on my walk, I was brainstorming ideas for this blog post…trying to think of something uplifting or inspiring to share. Clearly, that didn't happen. All I really have to share with you today is glimpse into my very real, ordinary life.
When I think back to the blog posts that felt inspired or uplifting, many of them were driven by whatever I was learning – either about photography, or Lightroom. Other times, I was sharing things I was learning about life or, probably more accurately, things I was learning about myself. I would make a breakthrough in my photography practice or have a lightbulb moment in my life, and then I would have this great fire inside and feel the need to get down.
That fire within, that's what inspiration feels like to me. But lately, it feels more glowing embers than a roaring blaze. Am I Present? Mindful? Filled with gratitude? Yes. But on fire? Hmmm….not so much.
It would be easy to really get down on myself about this. To chalk this lack of inspiration up to some sort of shortcoming or failure on my part. If I just did more of this or more of that it would ignite the fire. But rather than turning myself inside out and spinning my wheels seeking inspiration (something know from personal experience that it would only wear me out mentally and creatively), I am instead acknowledging that this is just part of the ebb and flow of creativity.
Times like this, when creativity and inspiration ebb, the first thing I do is come back to my reason why. Why do I continue to take photos everyday? Why do I continue to maintain a personal blog? And that answer is very simple – because I believe that there is beauty and magic to be found in my very real, very ordinary life. And so, I continue to show up for myself…even when I feel uninspired. Because this is the nature of creative work.
I'm sharing this with you today because it's important to me that you see a whole picture of my life…not just the photos or posts or the projects that feel inspired. Because honestly, this showing up, I think in some ways it's the most important work of all. This is the work that keeps the embers of creativity alive.
As always, I am so thankful for this teeny corner of the interwebs to document my creative journey. And I am so humbled and so grateful that you continue to come and visit me here (or allow me into your inbox) even during those time when I don't have much in the way inspiration to share.
Thank you from the very bottom of my heart.
Love, Kelly
SaveSave
SaveSave
SaveSave