Welcome to week 47 of my Pinspiration series!
First of all I would like to state for the record that I think someone pulled a fast one a moved Thanksgiving up a week. Really…I can't believe this Thursday is Thanksgiving. Have I been to the store yet? Of course not. Hell I haven't even made my list yet. Because I've been incredibly busy thinking about my December Daily 2012 album. You know…priorities.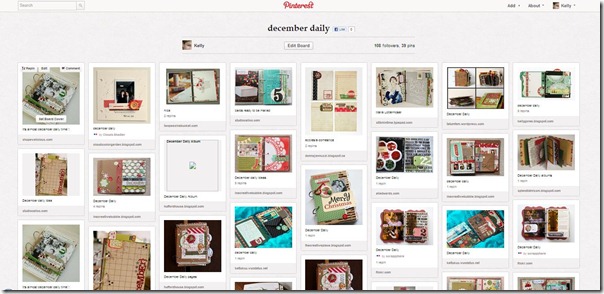 I recently made a little trip to a local scrapbook store (not Hobby Lobby or Michaels, but rather a legit scrapbook store) and picked up a few supplies. Sorta made my own kit. Here's what I ended up coming home with.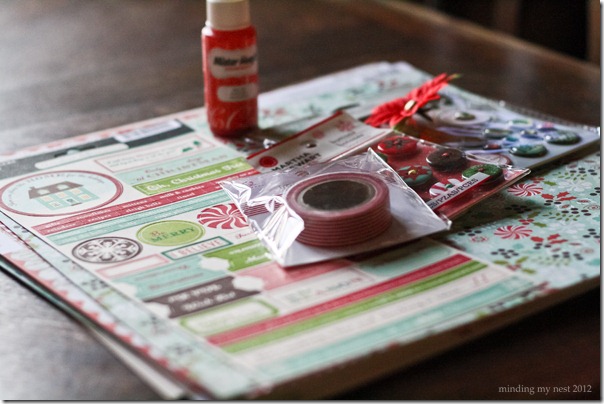 Patterned Paper – loved this Crate Paper collection and how it was a bit of a departure from more traditional elements.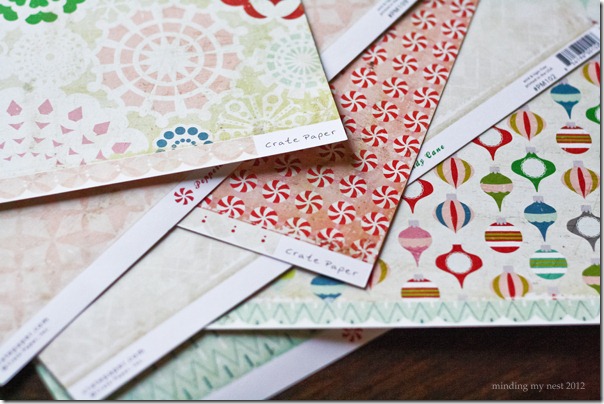 I also like these papers from Basic Grey and BoBunny. Thought they would be nice complement.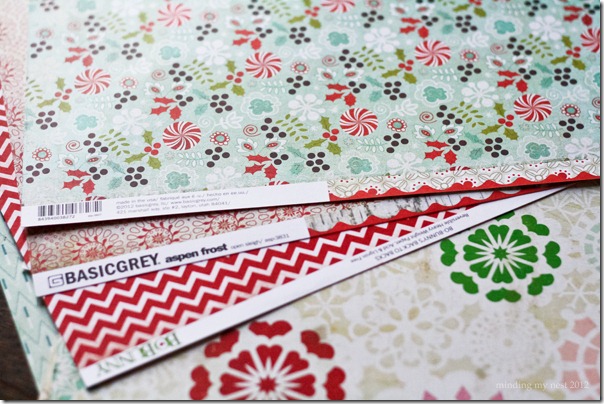 As far as embellishments go, I think I'm going to go easy. Really simplify things this year. Love these cute My Minds Eye brads, Martha Stewart buttons, and October Afternoon stickers.
The last thing I got was this misting stuff. Never really used it, so I thought it might be fun to try out.
And of course I have my own stash of twine, ribbon, buttons, etc.
I'm thinking also about the design of my album. Probably going to do a 6×8 size, and I really like the idea of a whole page photo like this and like this.
So what I think is that I'll do a full page photo on the right side with a 'layout' of some sort on the opposite page.
So this ought to get me started. If you're planning to do some type of December Daily, I'd love to hear what you have planned.
Here we go friends….the season is upon us.

Peace, Kelly