A couple of weeks ago, while Tripp and I were on our road trip adventure to Nashville, we had an afternoon with nothing really planned. But rather than filling those few hours with another tour or more walking around town, we decided instead to spend the afternoon by the hotel pool and enjoy some downtime. So I packed up our bag with the usual stuff…sunscreen, sunglasses, phones, and my favorite poolside activity, the book I was reading at the time.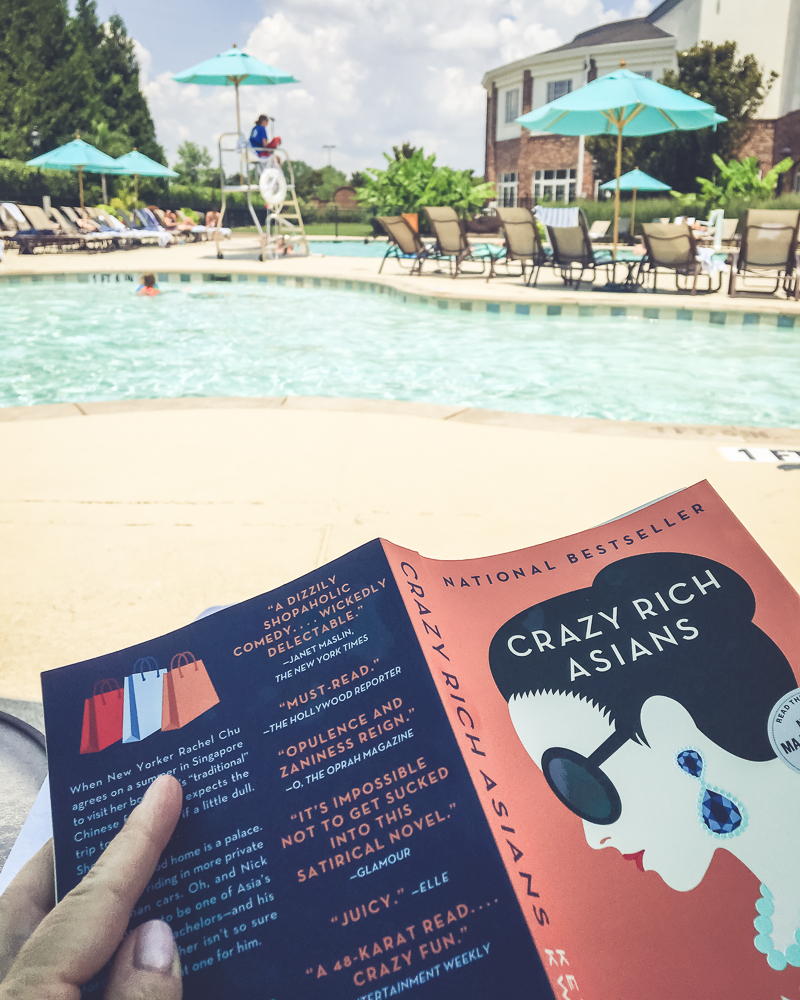 I wasn't two chapters into reading Crazy Rich Asians, when I thought to myself, "You know…I'm not exactly sure where Singapore even is." At which point, I pulled out my phone, opened up the Maps app, and zoomed into the tiny island-country off the southern tip of Malaysia. Next thing I know, I looked up to find that I had spent the better part of an hour exploring the islands and countries of the South China Sea. It was amazing how much I was able to learn about this great big world that I live in without ever having to leave the comfort of my pool chair.
This is the story that I am telling this month in my 6×8 layout using the ADVENTURE Story Kit™ from Ali Edwards.
I also used the kit to create this Project Life spread documenting a weekend trip that Tripp and I took last year.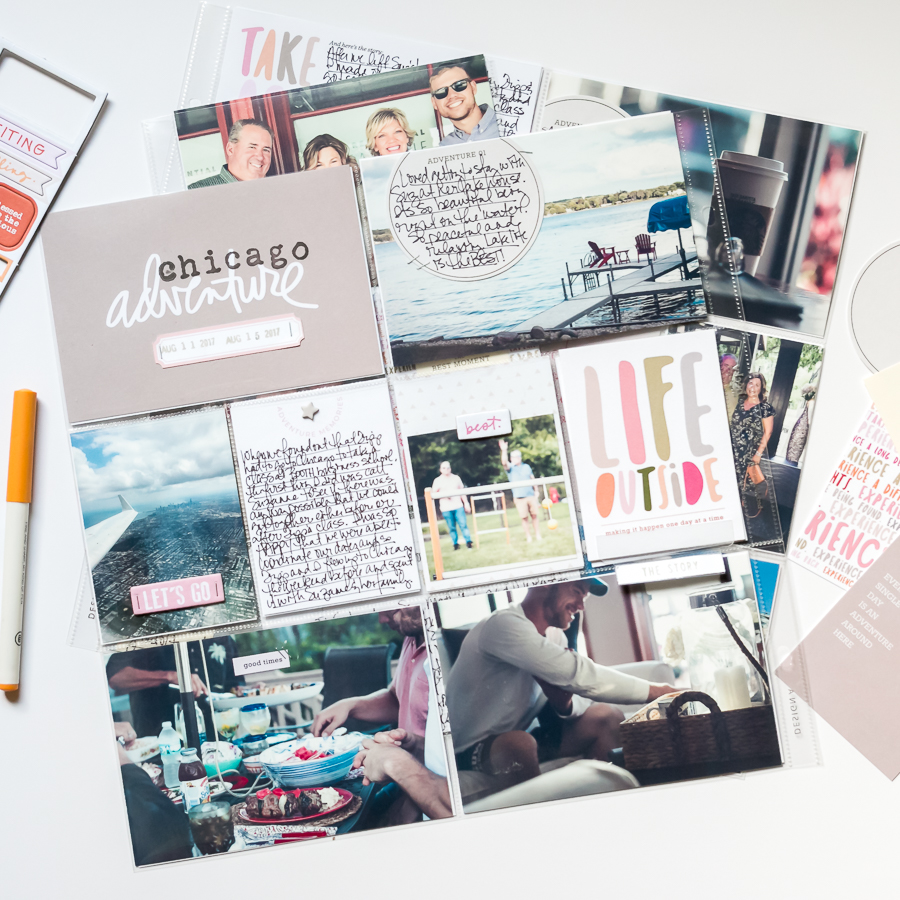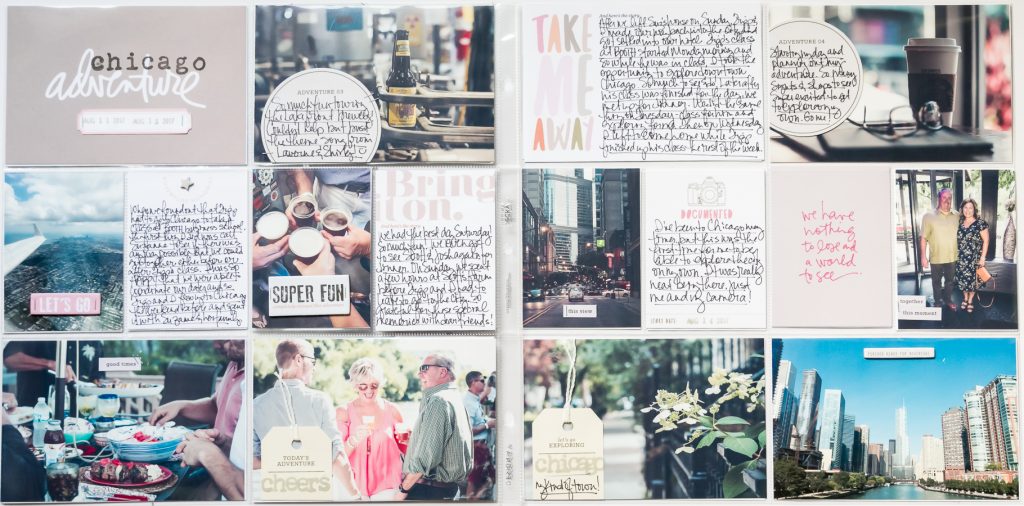 I think that's one of the things I love these story themes…and that is how layered and nuanced they are. They can be used for the obvious (or more literal) interpretation of the theme, but I also love the idea of exploring (pun totally intended) other ways that this sense of adventure can translate into other parts of our lives. And I love how Ali's intentional memory-keeping products help me to do just that.
As always, thank you for letting my share my stories and memories with you.
Love, Kelly
SaveSave