Well here we are again. Saying farewell to another month. This was our July.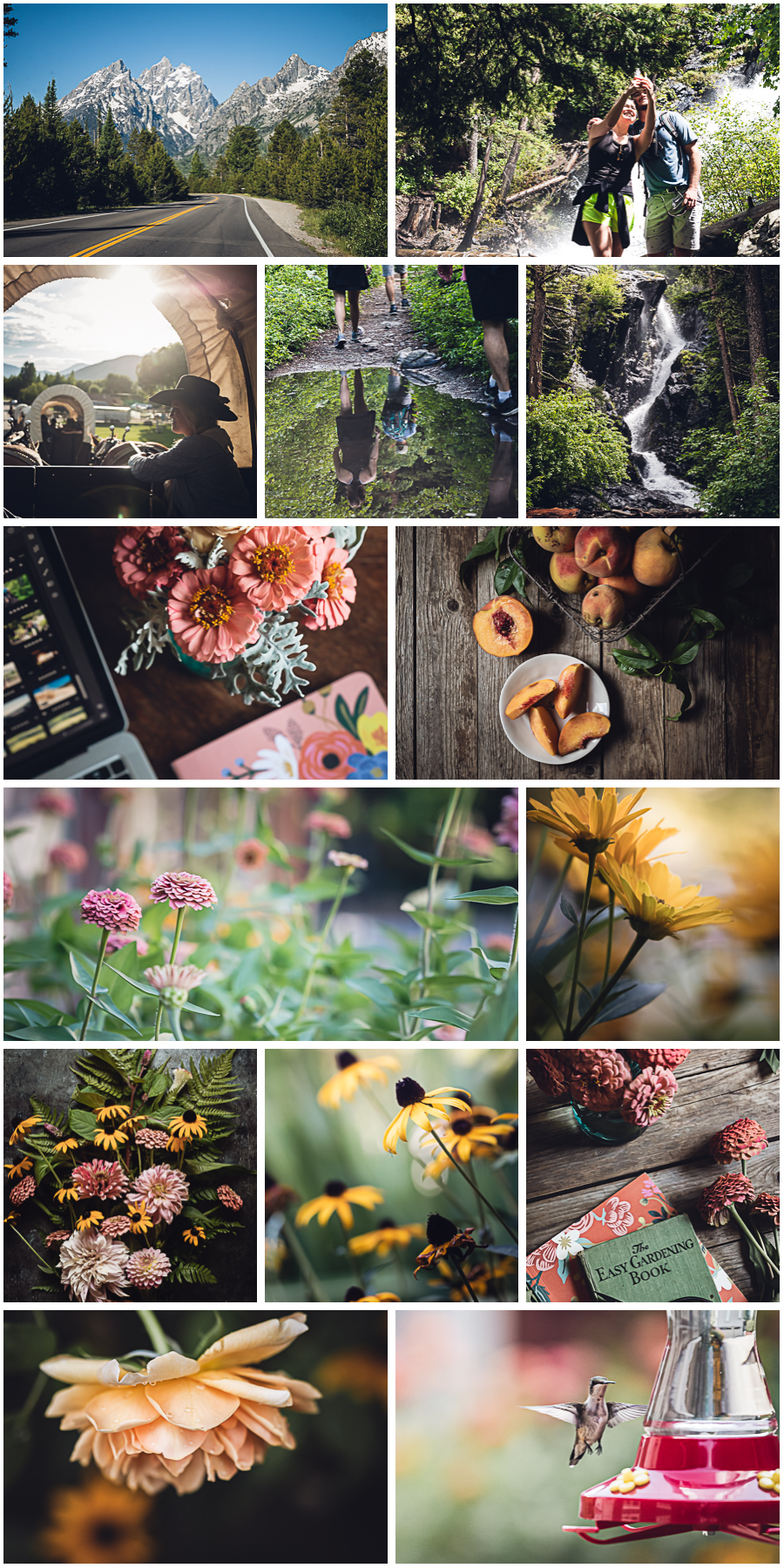 Can I tell you? I so totally love looking back over my photos from the month. I love how they tell the story of the season. I love how together, they tell the story of our life last month.
Here are some of the other stories I've told in my memory-keeping projects this month.
This was layout I created using the July 2019 Digital Kit from Ali Edwards. I was obsessed with the floral border of the journal card and loved how it was a perfect complement to a story about my garden. For this layout, I enlarged the card to fit on a 7×8.5 canvas in Photoshop and then printed out a second copy of the border because it was begging to be fussy-cut. <wink>
For this next layout, I used the August 2019 Stories by the Month™ physical kit to document the awesome hike we took on our Montana road trip.
And speaking of adventure, a couple of weeks ago I went with my friends to check out the Pioneer Woman Mercantile.
The Journey Story Kit™ was perfect for documenting our little day trip.
This kit was also perfect for documenting our time in Kansas City last week.
Lots of little stories about our week in KC. But I especially love how they also tell part of the larger story which is the journey of our past year.
This is the third time I've done one of these monthly recaps. The truth is that it was not at all an intentional idea to create a new series here. The first time was really more a matter of economy, trying to weave together my photography and memory-keeping content into one post at the last minute. But now that I've done it a few times, I like how it connects those two dots of my creative life.
As always, thank you for the allowing me to share my photos, and my stories, and my memories with you.
Love, Kelly