For the past several weeks, things have been a little crazy at our house with a whole bunch of improvement projects going on.
The porch repair is coming along albeit it a lot slower than we had anticipated. We also had our kitchen backsplash retiled and it turned out so awesome! Love the light, bright, clean look to it (the only actual clean-looking thing in the house right now). And finally, I finished getting the living room put back together after I painted earlier this month.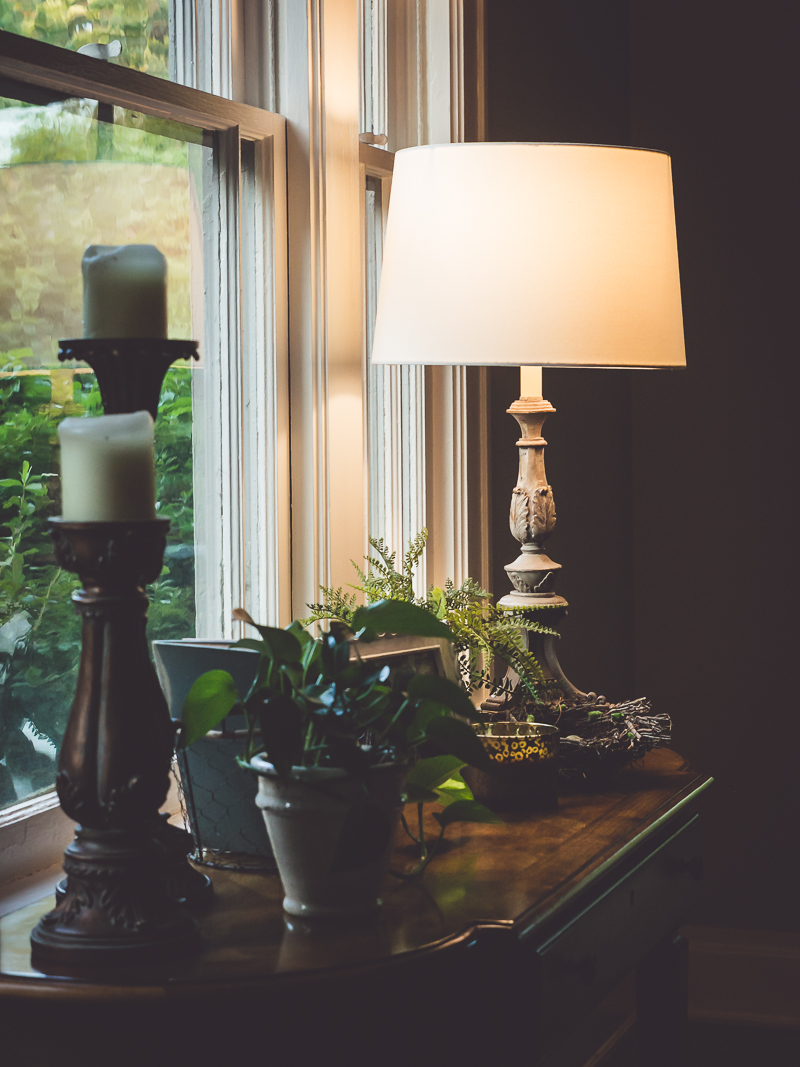 (More on that soon.)
Anyway, we are making progress…kind of three steps forward and one step back, but at least there is a light at the end of the tunnel now. Which makes me really happy.
This is one of the stories I am telling this month using the Light Story Kit™ from Ali Edwards.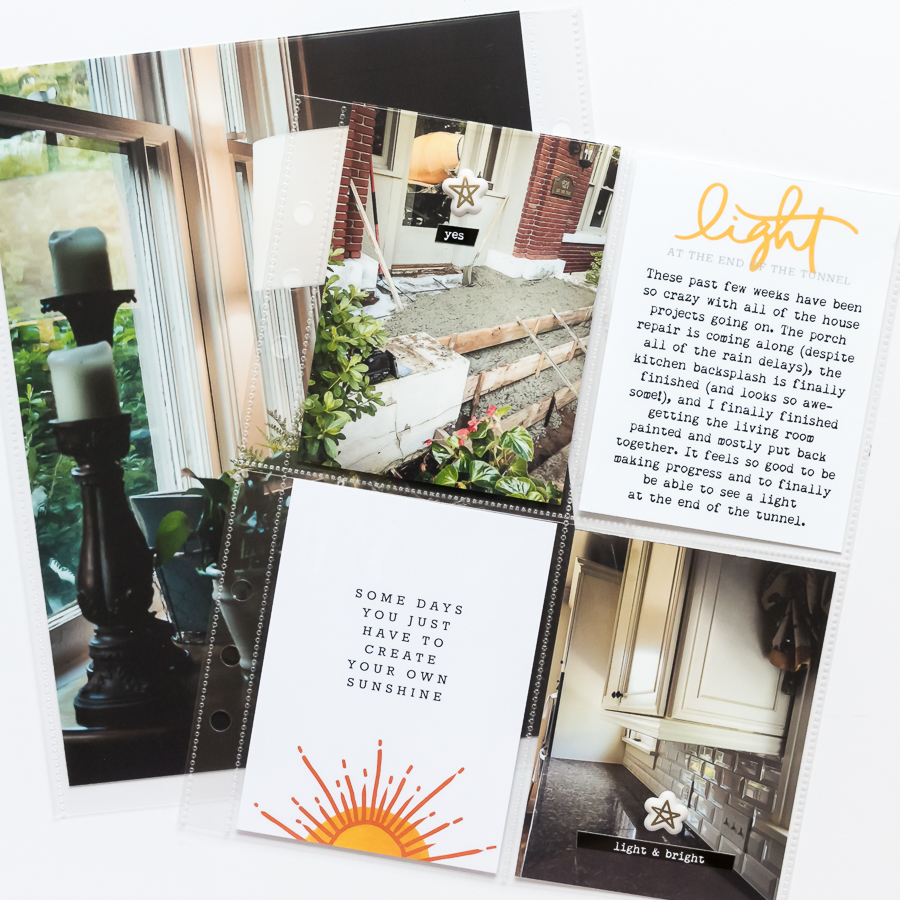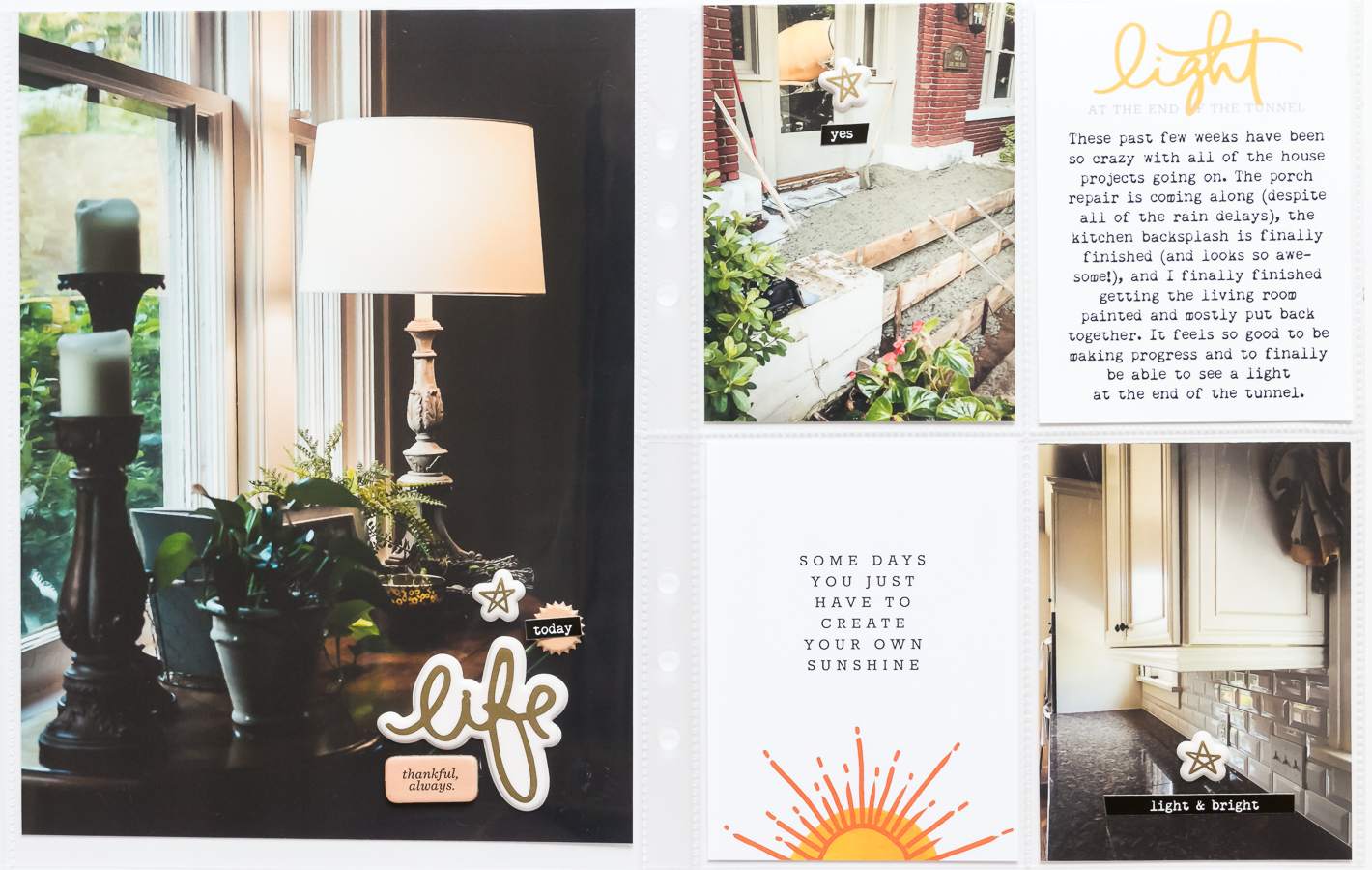 So much love this theme and this kit!
So much love for this girl and this smile.
As always, one of the things I love about Ali's kits is that they can be used to tell all kinds of stories.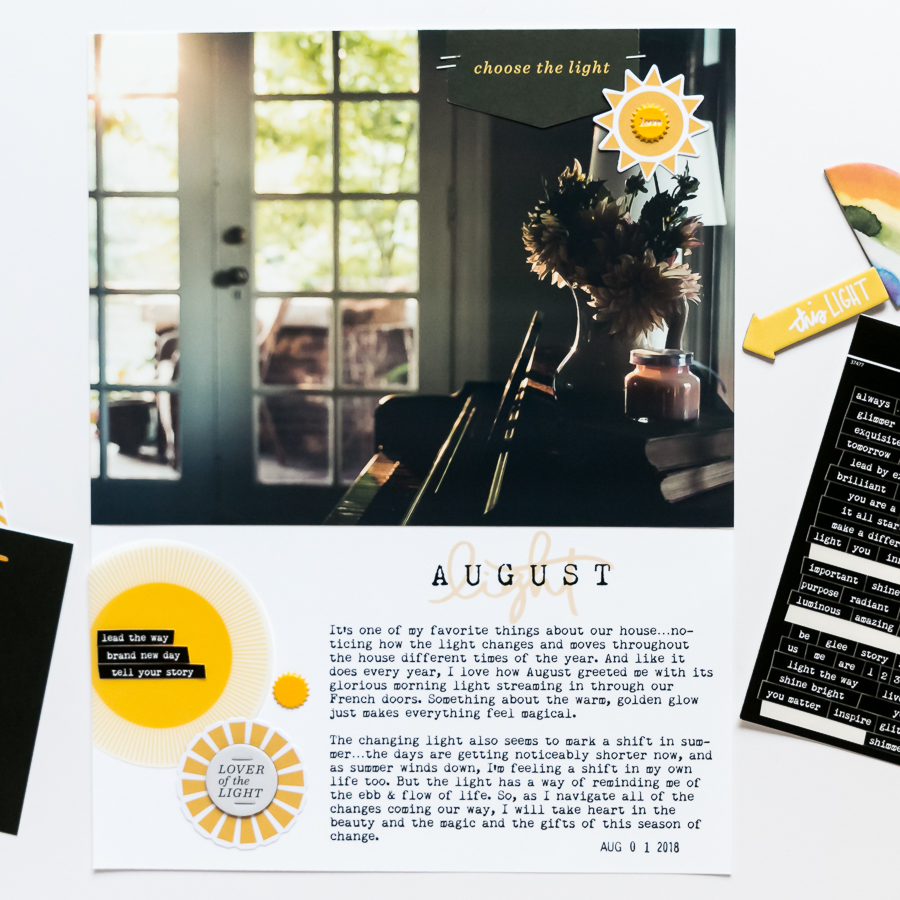 As always, thank you for letting me share my stories with you.
Love, Kelly