Photos and stories. It's how I approach the content on my blog and how I approach my memory keeping projects. This month is no different…It started with this photo that I shared in my previous post.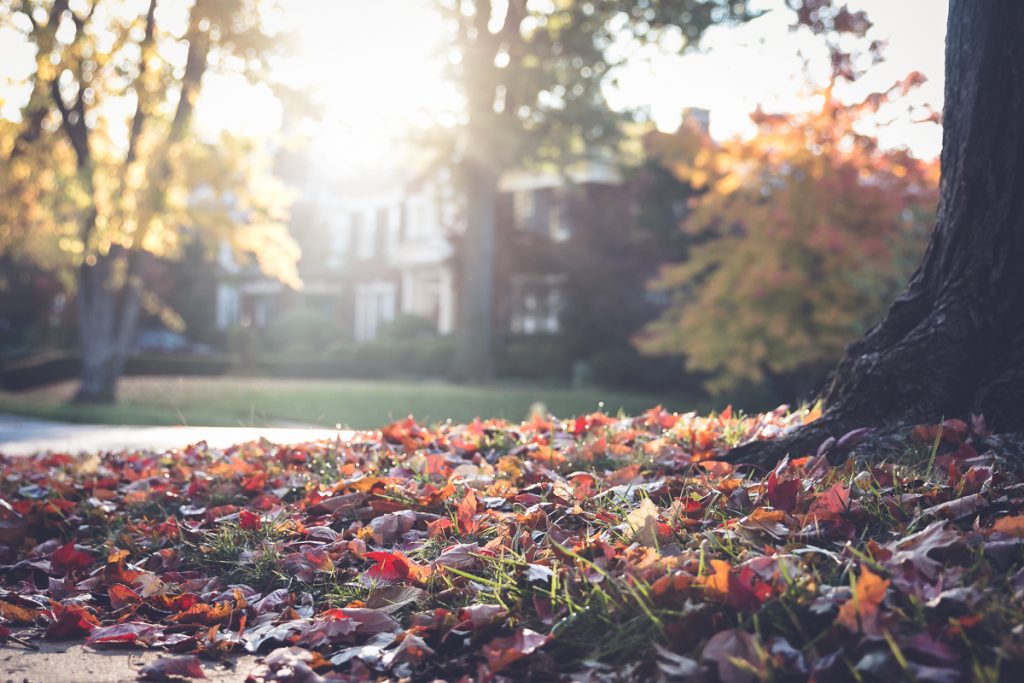 For my layout, I took my inspiration from the Ali Edwards November 2017 Digital Kit.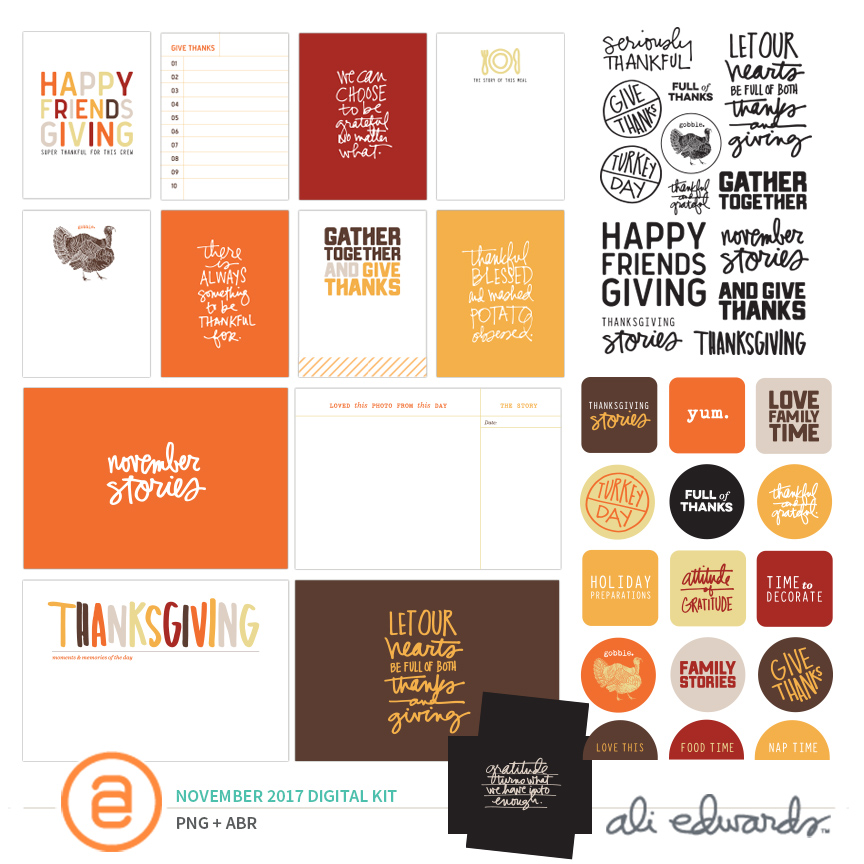 In Photoshop, I created a 6×8 page and basically copied and pasted the text from my blog post. I added the digital stamp as a title and added a piece of patterned paper along the bottom.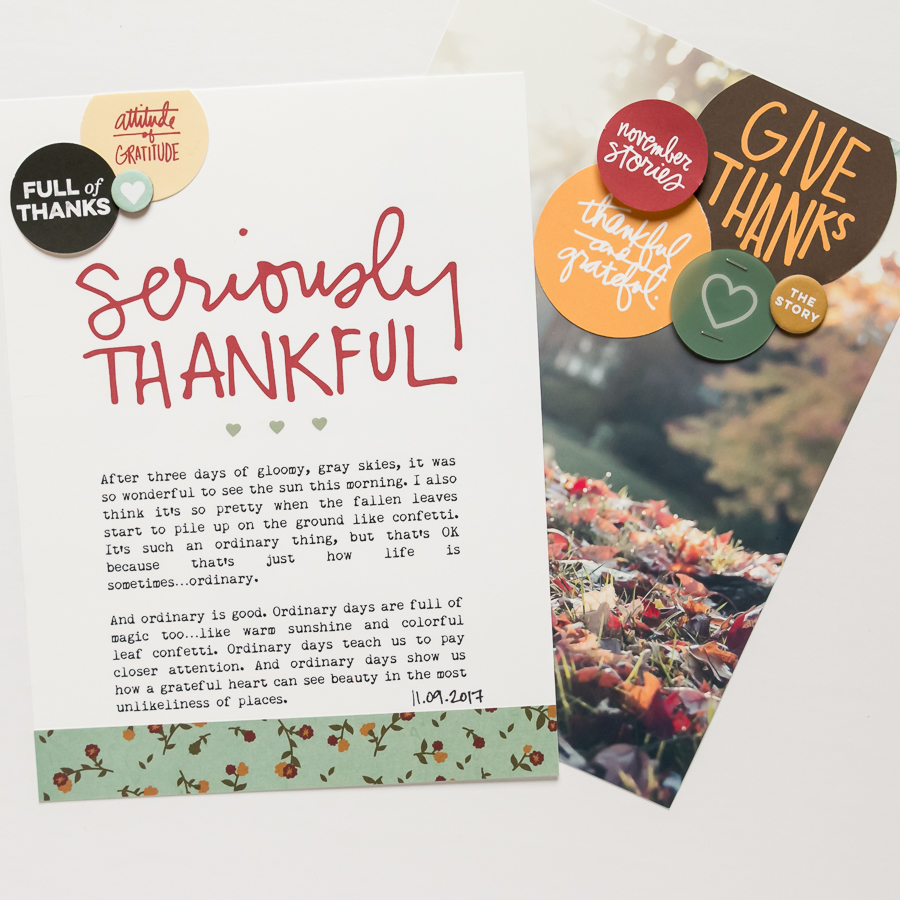 Next, I printed out some of the circle elements from the kit and created two little clusters of circles.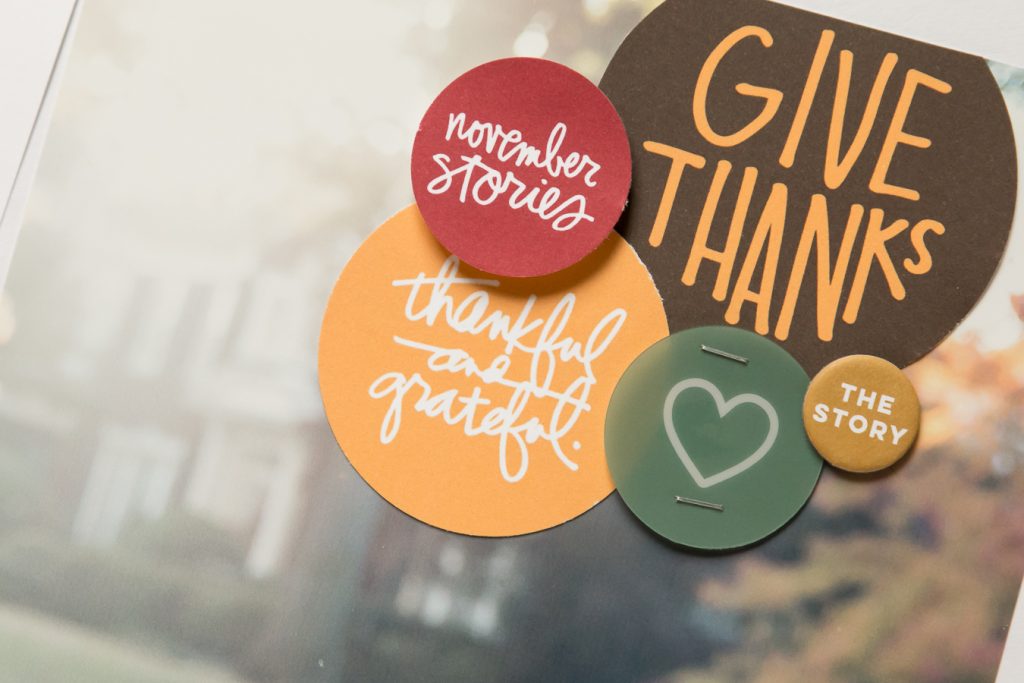 Give me all the circle clusters!
And finally, to complete my layout, I added a few other embellishments from my stash.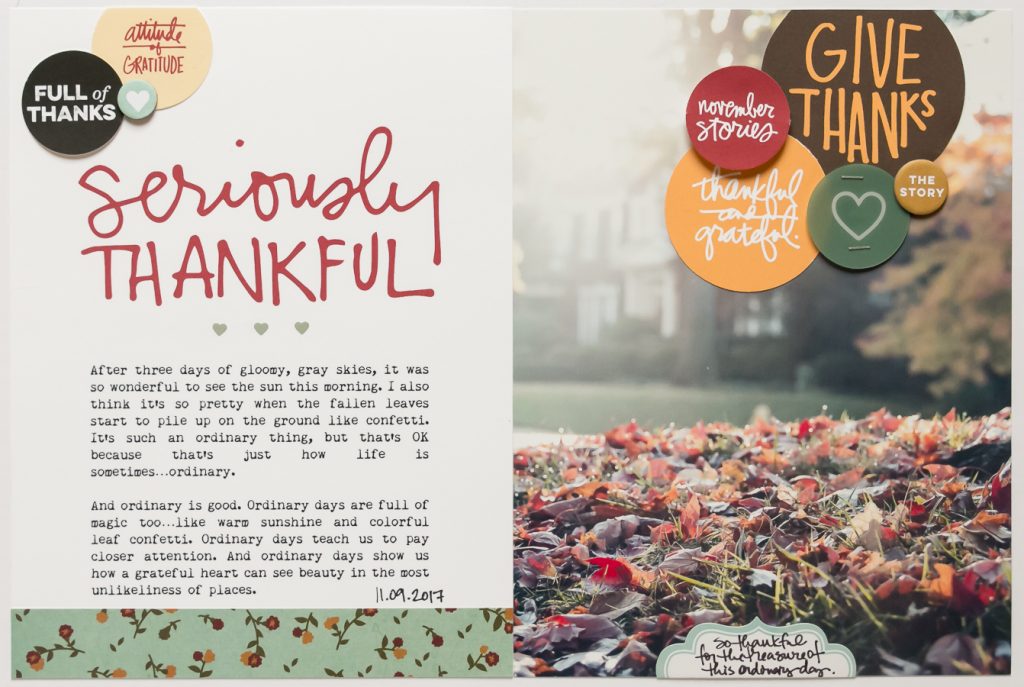 I love this layout. I love how organically it came together. I love the aesthetic of the 6×8 size. I love repetition of shape and color. Mostly though, what I love is the tangible connection to that happy, grateful moment.
Friends, if I could just impart this one thing…print your photos. You don't have to do crafty scrapbook pages or complicated digital layouts. Just print your pictures. Hang them on your fridge or put them in a frame. It will make you so happy.
Trust me on this one.
Love, Kelly
SaveSave