Several months ago, Katie Jaeger reached out to me and asked if I would be interested in joining Ali Edwards and her team. So for the past several months I have been the voice behind the @aliedwardsdesigninc Instagram account.
It took me a while to learn the ropes and find my way – it's very different creating content for brand versus creating content for your own projects. Challenging, but in the very best sort of way.
Then, at the first of the year, I took on an expanded role with the AED team, and so I traveled to Eugene, OR this past week for some hands-on training on my new responsibilities. A couple of times I almost had to pinch myself…it was a surreal experience to be working alongside Ali and Katie for those two days.
At one point on Thursday, I took the opportunity to photograph Ali working with some new products for the AED Instagram content. It was so awesome to be doing what I love to do. But even more than that, in those few moments, if felt like so many pieces of my personal story had come together in a singular sort of way. Like every step of my journey these past few years led me straight to this point in my life.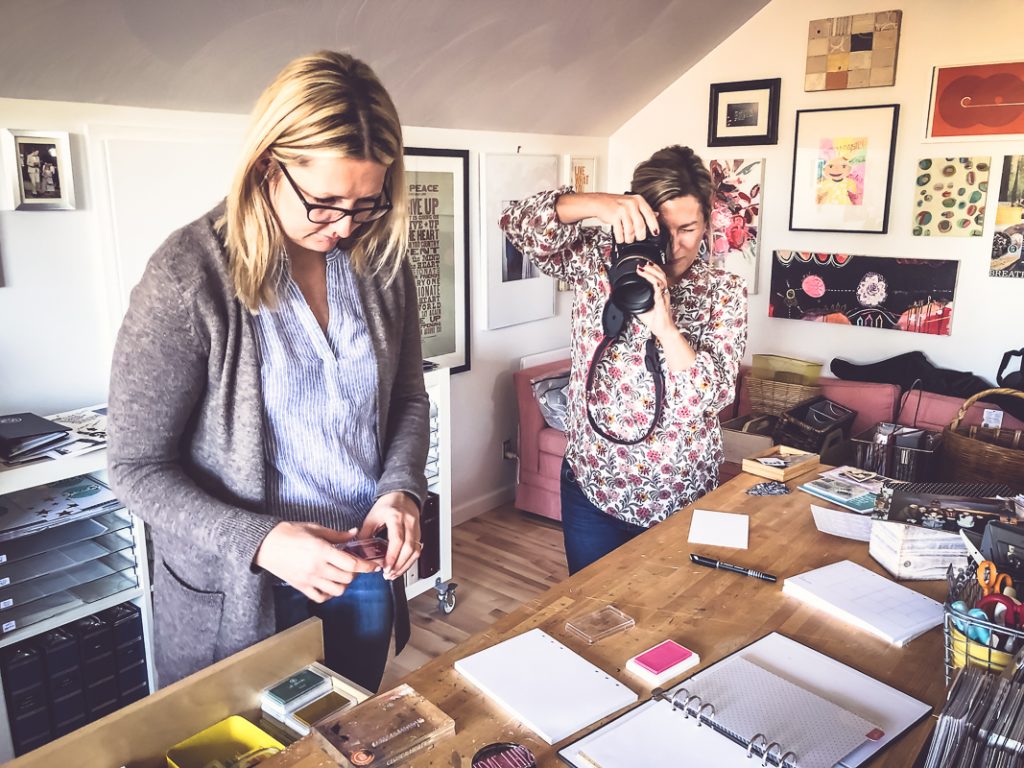 Yes. Surreal.
Also, camera face. <insert wink here>
This is story I am telling in this 6×8 layout I created using the PIECES Story Kit™. It's like this kit was made for this story…I always love it when that happens.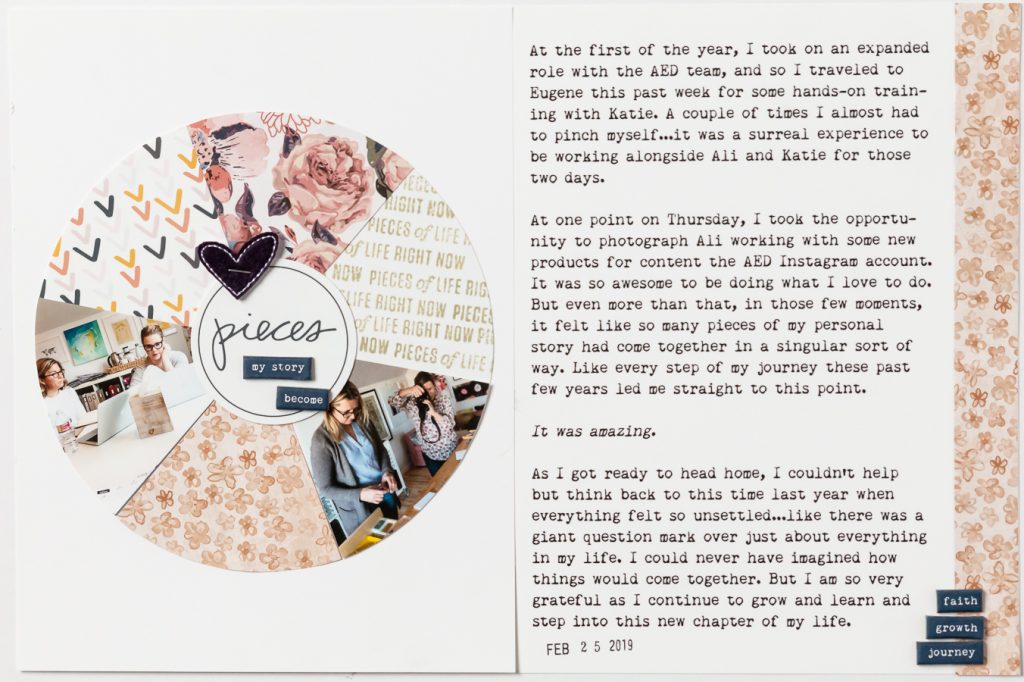 I also created a 12×12 Project Life spread to document the week of my trip.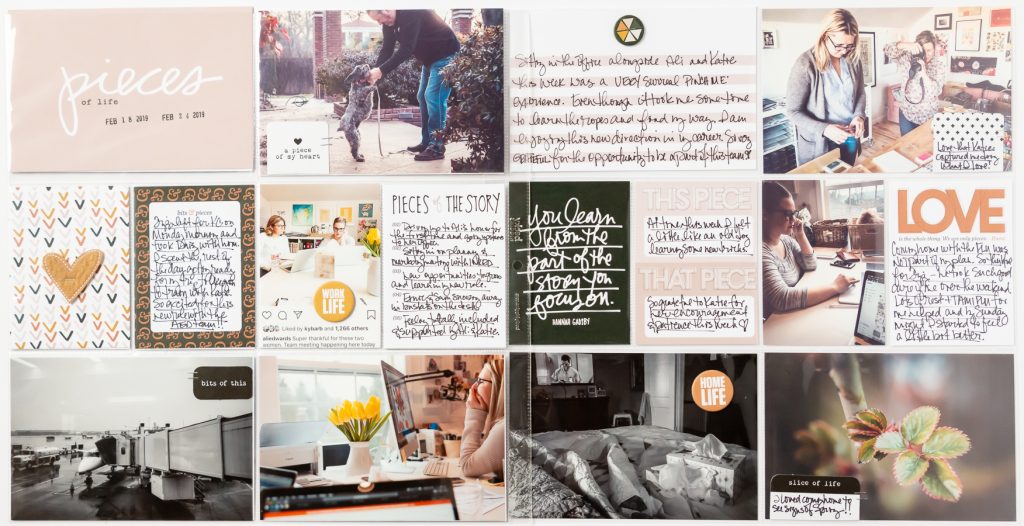 Anyway, as I got ready to head home Friday, I couldn't help but think back to this time last year when everything felt so unsettled…like there was a giant question mark over just about everything in my life. I could never imagined how things would come together. But I am so grateful as I continue to learn and grow and step into this new chapter of my life.
As always, thank you for allowing me to share the pieces of my life with you.
Love, Kelly
P.S. You can see all of my March memory keeping project here.