This past Saturday was the best day. And it just so happens that 'BEST' is the theme for this month's Ali Edwards Story Kit!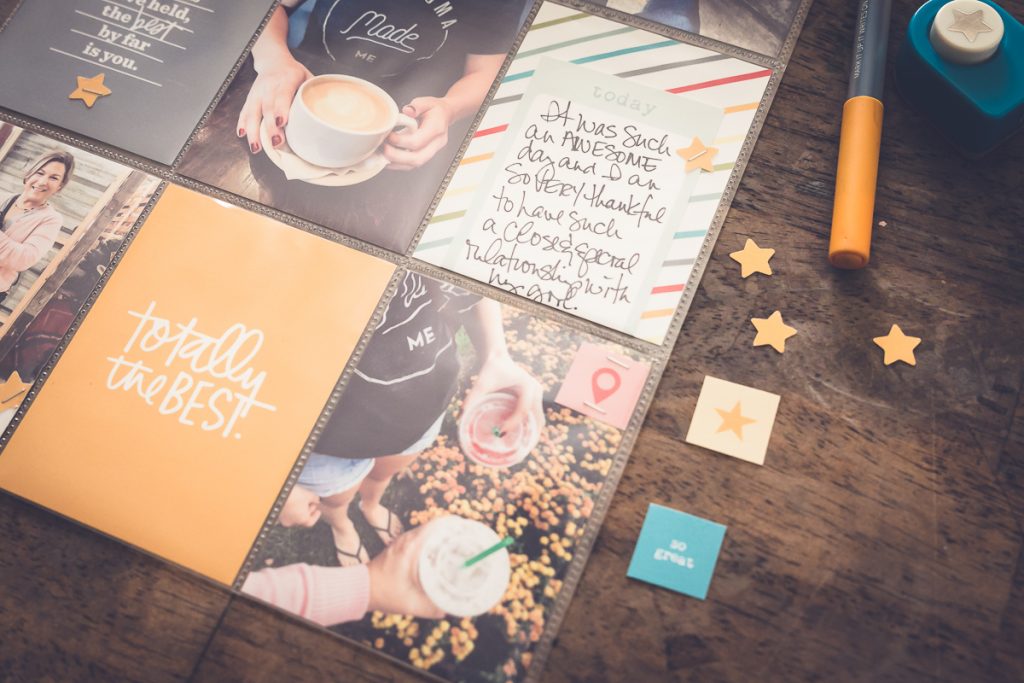 I love it when that happens. 🙂
When it came to putting together my layout, I knew that I wanted to incorporate it into my regular, weekly Project Life spread, so I decided to use one of the 9×12 pocket pages available from Studio Calico. I started by printing out 5 – 3×4 photos (taken with my iPhone that afternoon). Then I printed out some of my favorite elements from the digital kit to add to the other pockets.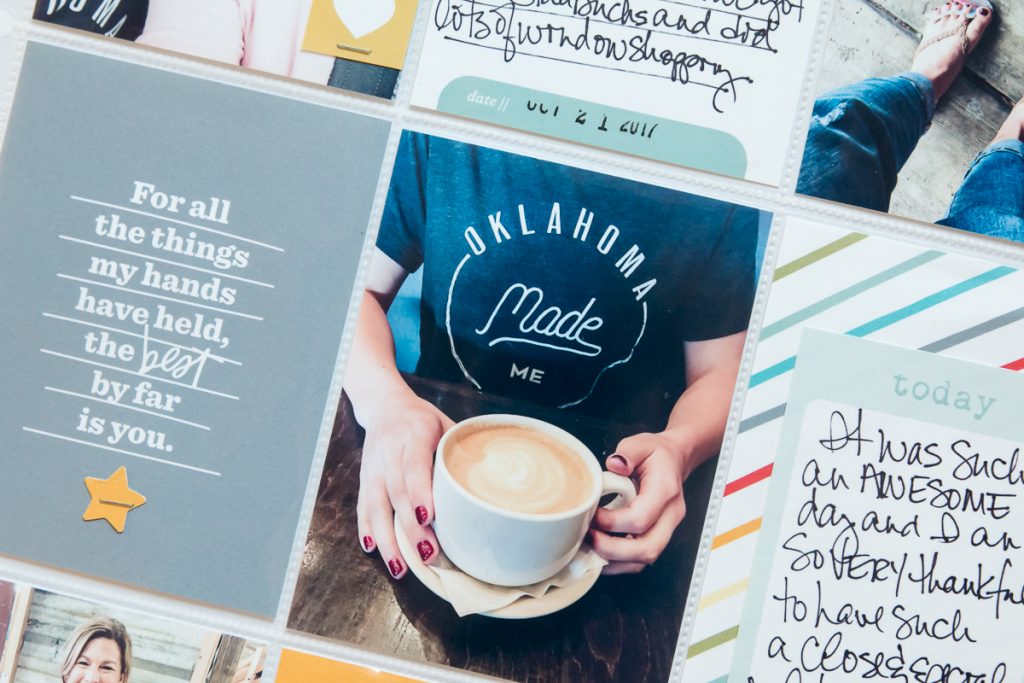 The yellow journal card at the bottom was actually a chipboard piece that I reconfigured in Photoshop (one of the benefits of using the digital kit!).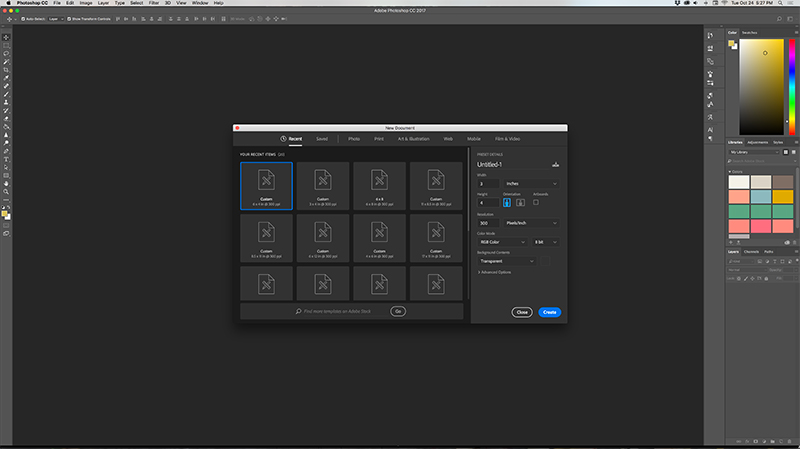 I started by creating a 3″ x 4″ canvas. Then, I dragged the chipboard element from my Finder window (or Explorer if you're using a PC) onto my blank canvas and hit 'Enter' on my keyboard to place the element.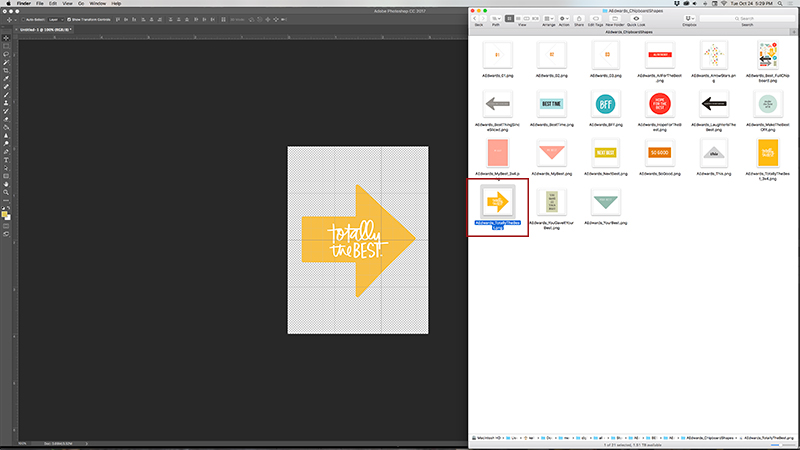 Next, using the Eyedropper tool (keyboard shortcut "I"), I clicked on the background color of the chipboard piece which then became my foreground color.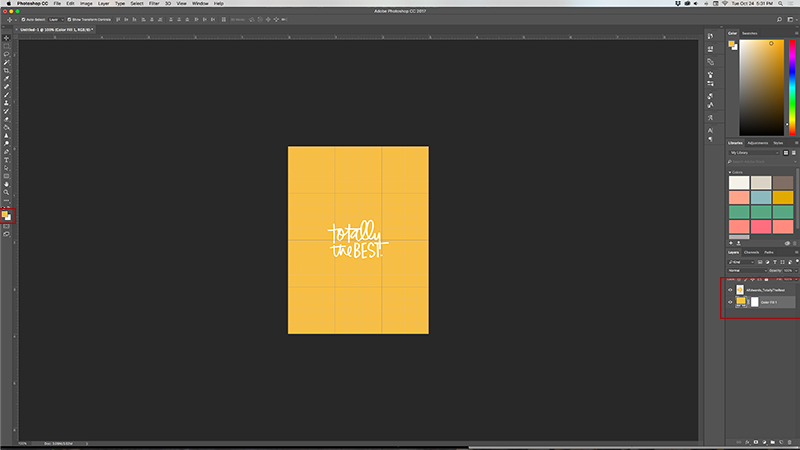 The next step was to create a new fill layer using that foreground color. Then, in the layer panel, I dragged the solid fill layer below my chipboard element.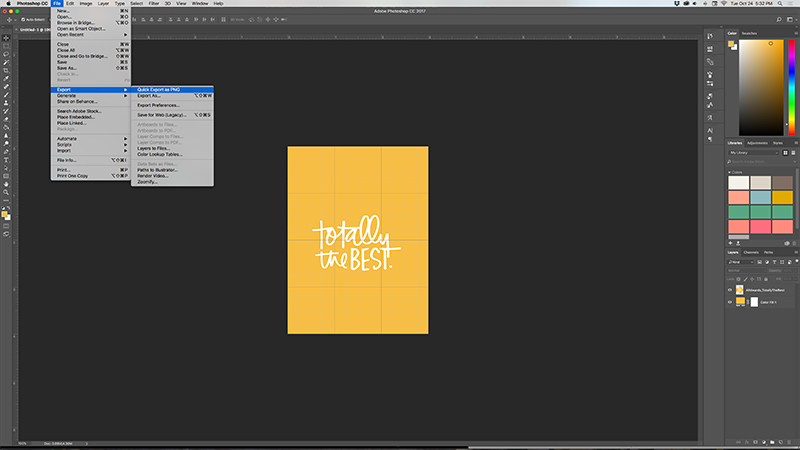 Finally, I exported this new journal card to a PNG file and printed it out on white cardstock. You can see how easy this is in my video tutorial below!
For printing out digital elements to use in my pocket pages, I use Neenah Bright White 65lb cardstock. After quite a bit of experimenting, I found that boosting the brightness, contrast, and saturation in my printer's color options settings gives me the best prints on cardstock.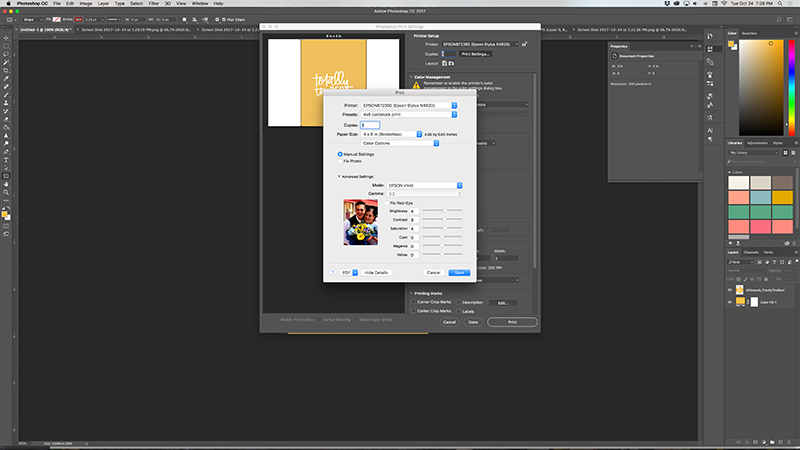 To finish my layout, I added a couple of the "stickers" from the digital kit and then punched out a few stars.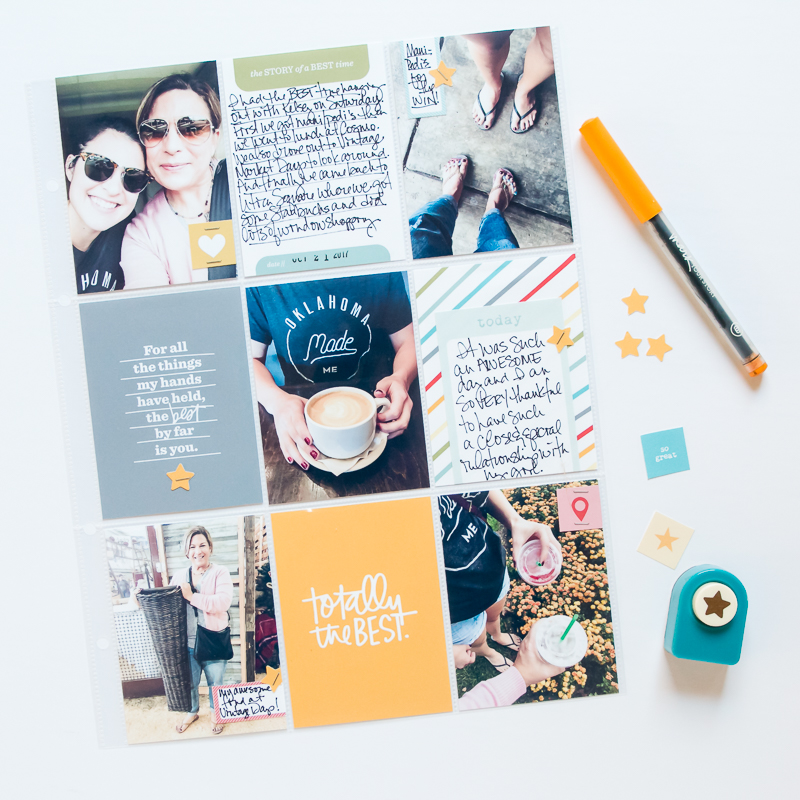 I love how it came together. And I love that now I have a tangible connection to such a great day with my girl.
Once again, if you have any questions about the journal card or my process in general, just leave me a comment and I'll get back to you. And, as always, thank you for letting me share my love of memory keeping with you.
Love, Kelly