It's one of my favorite things about gardening in June.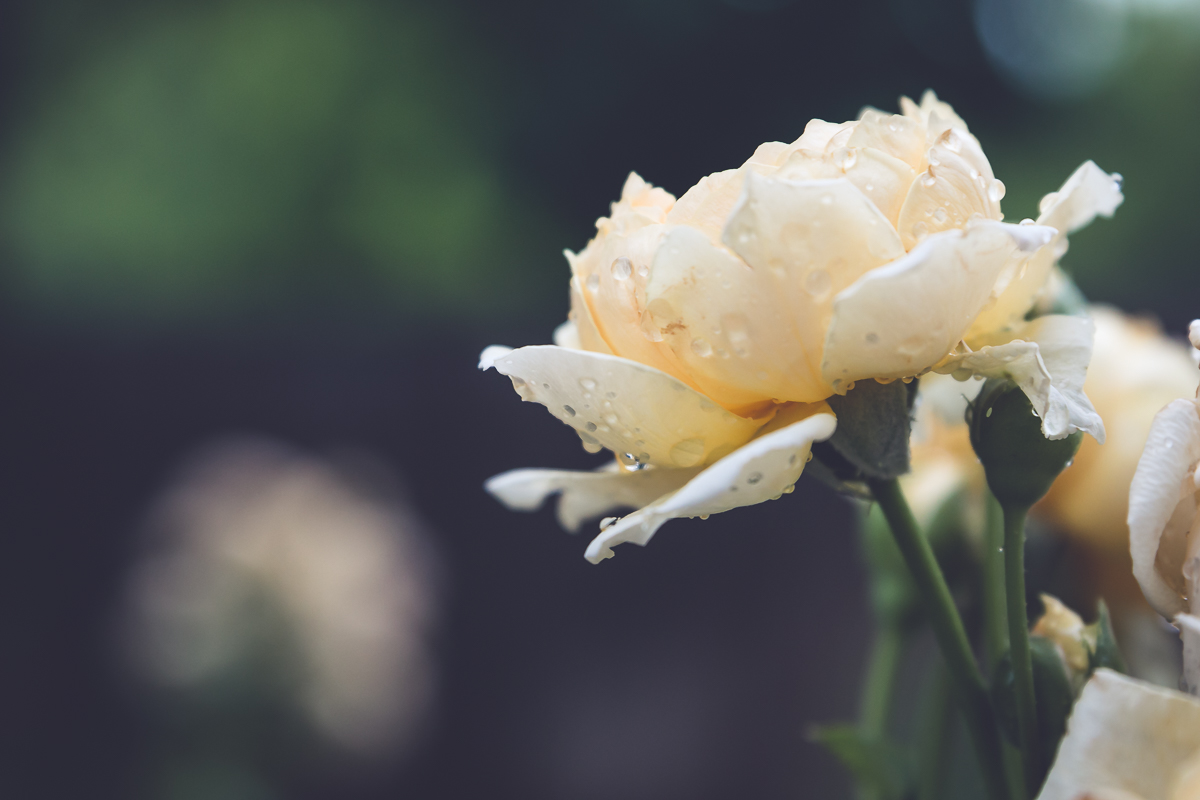 The way that it's always changing and evolving. The way that spring roses give way to summer daisies, coneflower, and zinnias (oh my!).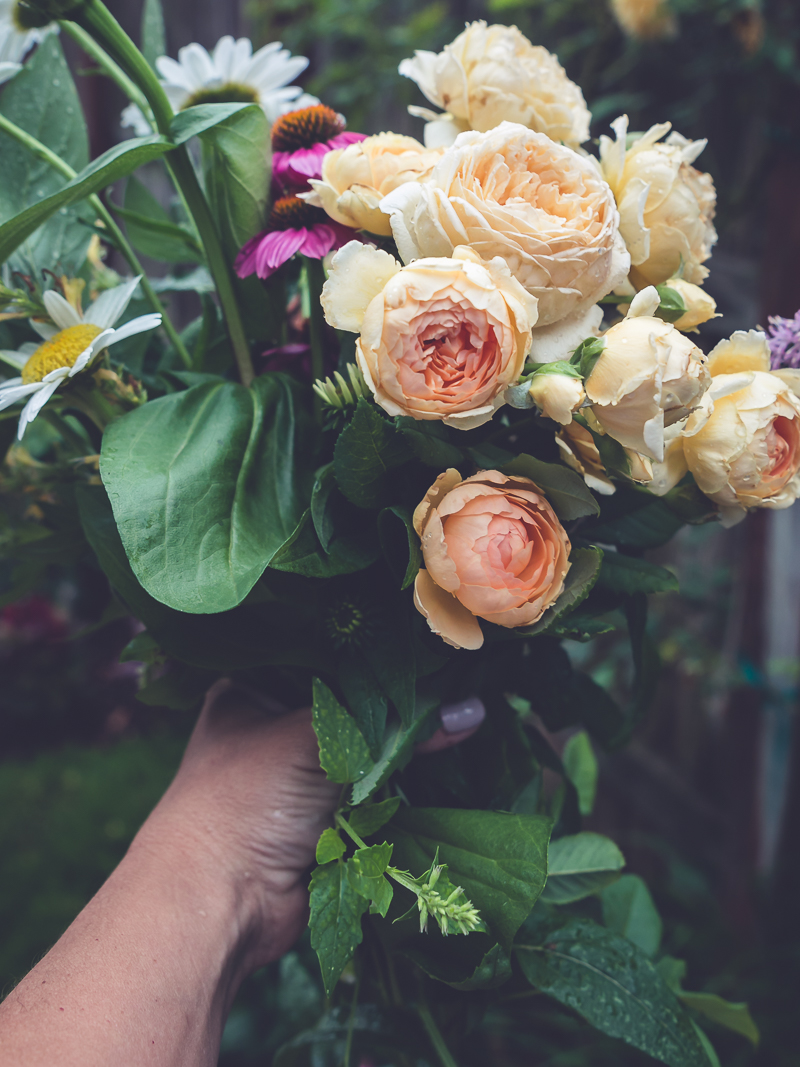 I couldn't resist cutting some of these gorgeous blooms and bringing their beauty inside.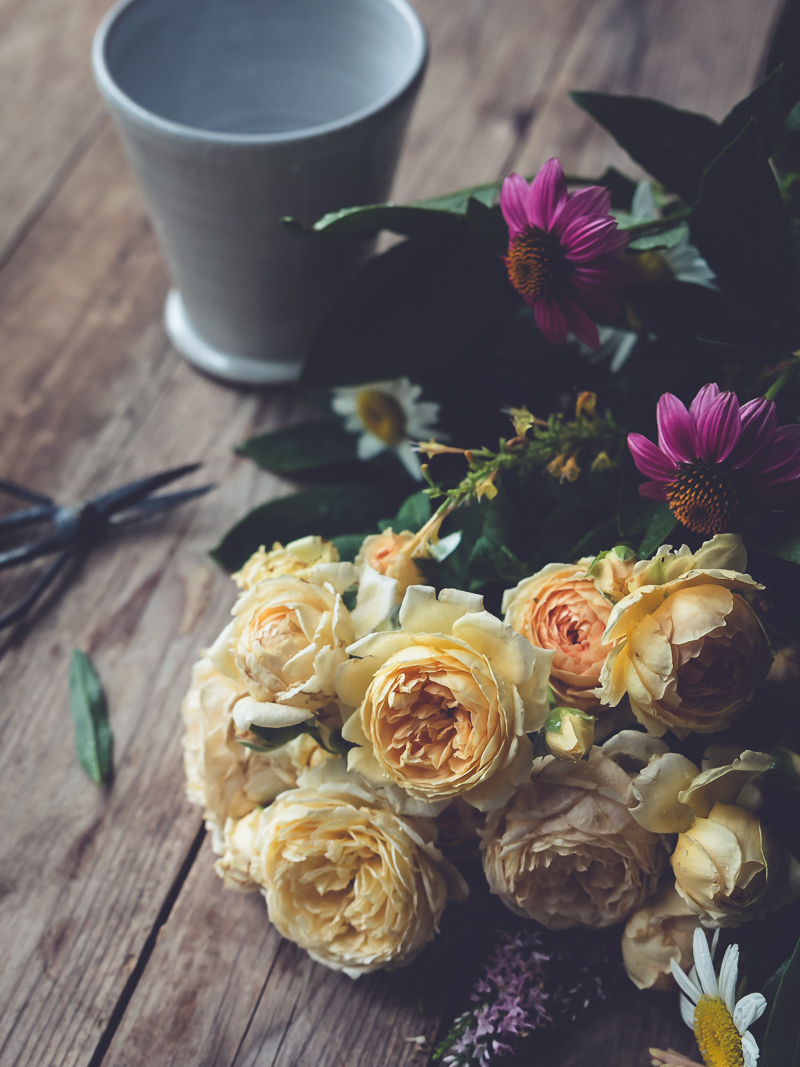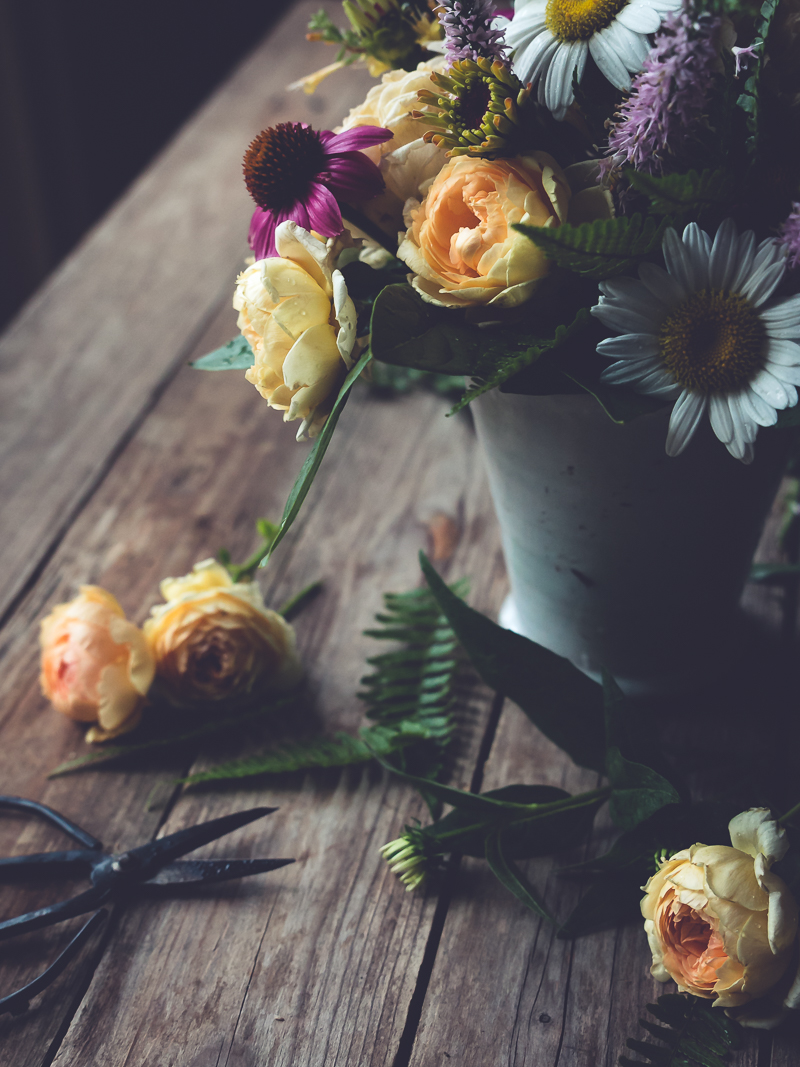 This was story I was telling in my pocket-page layout using the June 2018 Stories By The Month™ Digital kit by Ali Edwards.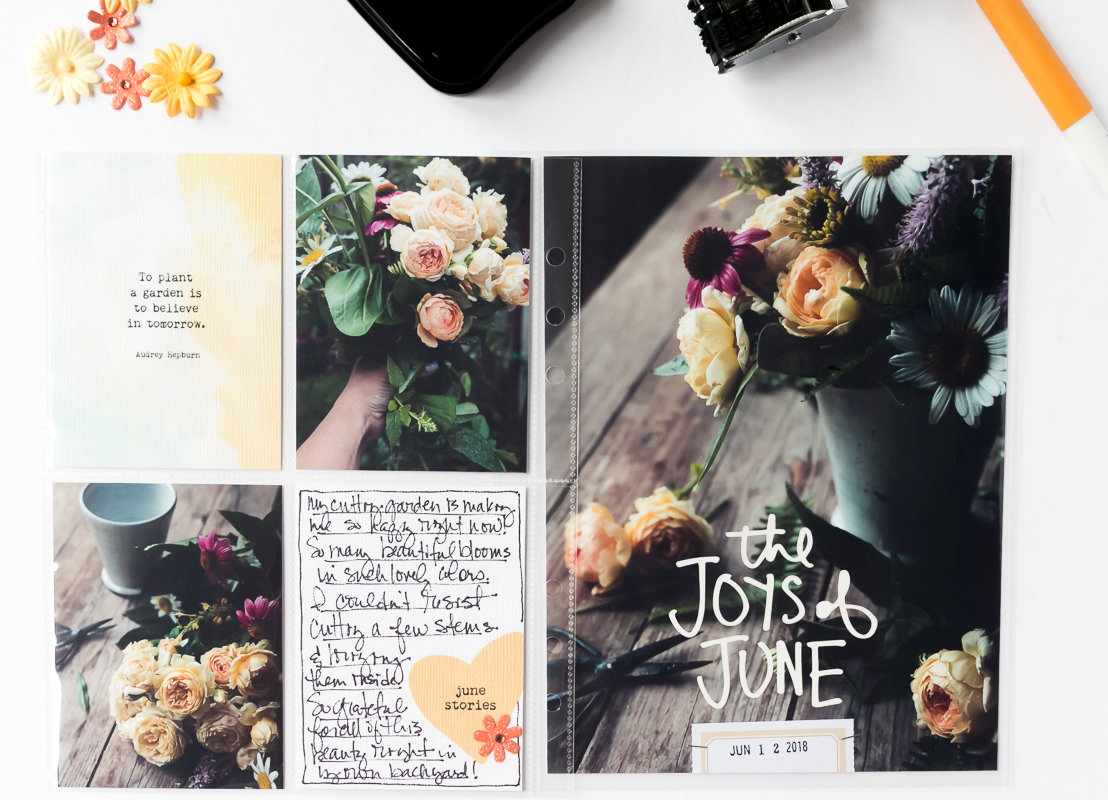 I paired one 6×8 photo that I embellished with a digital stamp along with two smaller photos, one 3×4 decorative card, and one 3×4 journal card I made using the digital stamp set included in the kit.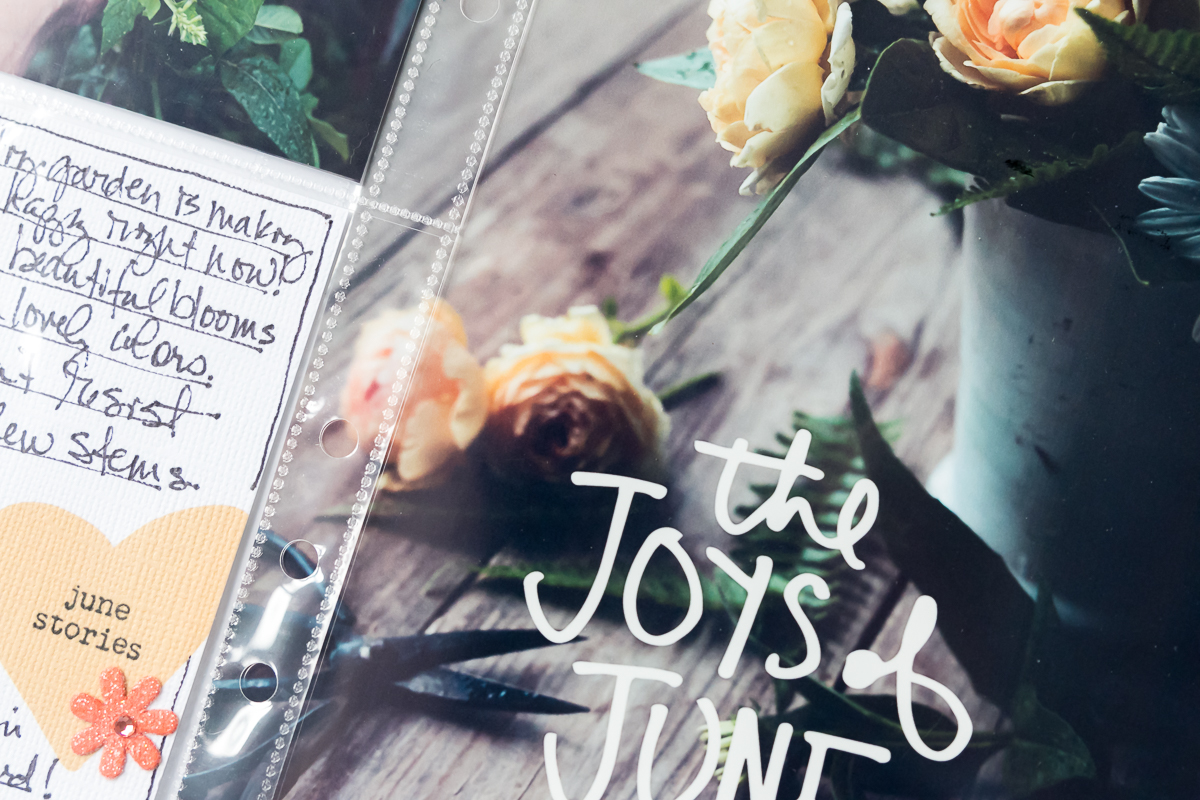 I love these kinds of simple stories and simple projects. As always, thank you for letting me share my stories with you.
Love, Kelly
P.S. If you would like to learn more about Hybrid Scrapbooking, I created a video tutorial where I share my method for printing these digital elements on cardstock. 
SaveSave
SaveSave