Over the weekend, I received my Week in the Life™ photobook.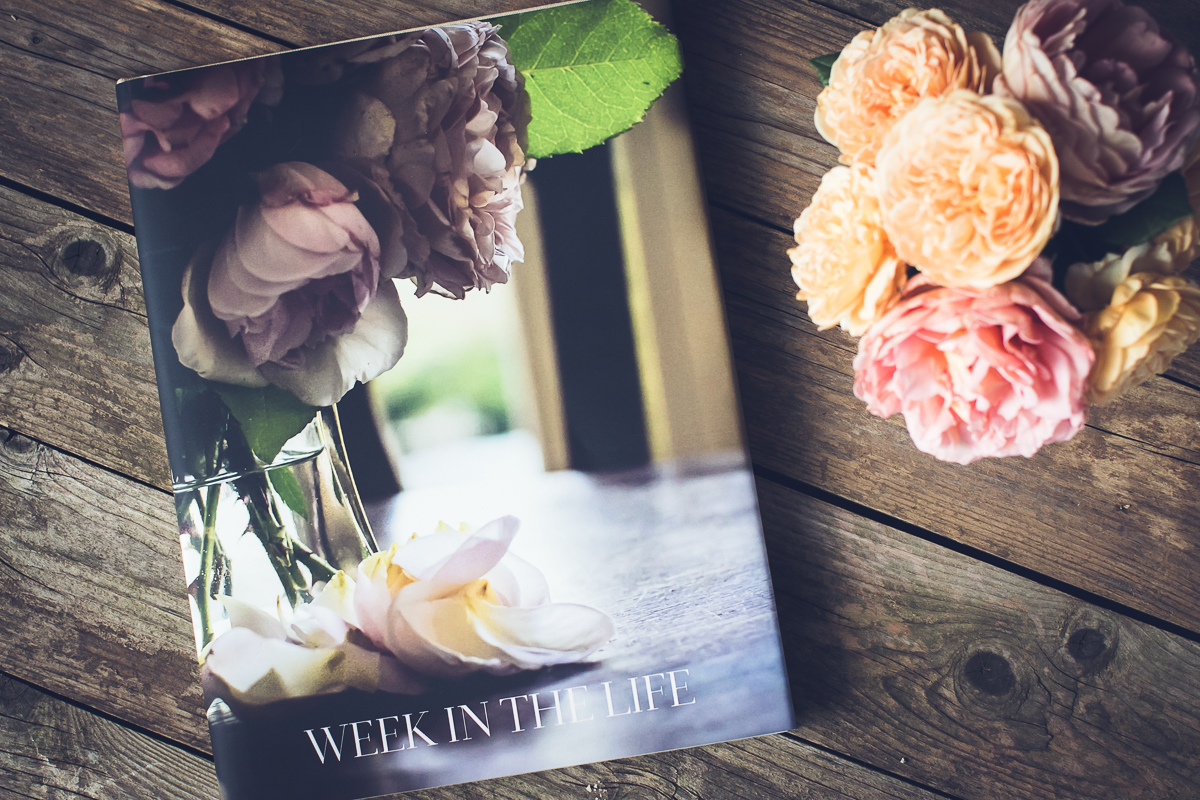 I ordered it from Artifact Uprising and I am so happy with the way it turned out.  I went with the hard cover book option and the full size dust cover.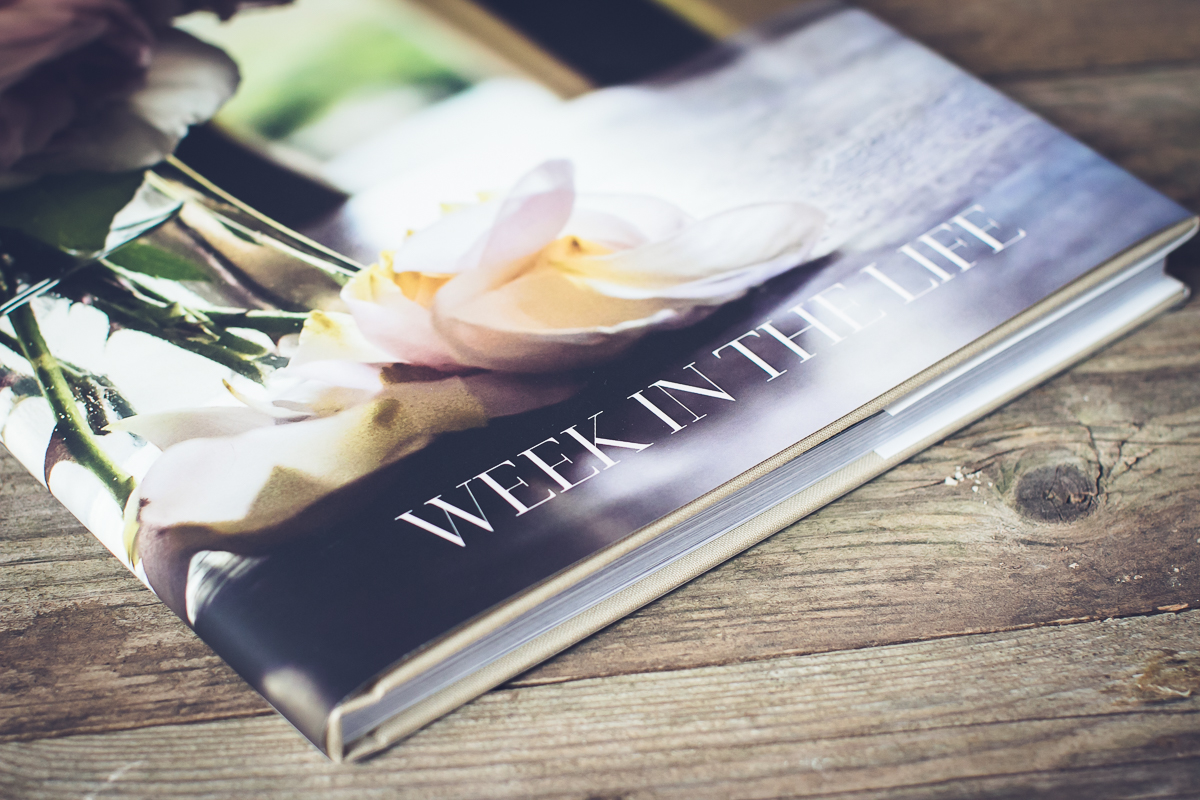 It's so beautiful I almost cried…the quality of the paper and the finish are so pretty.  And there is something about seeing my photos printed out big like this that just makes my heart swell.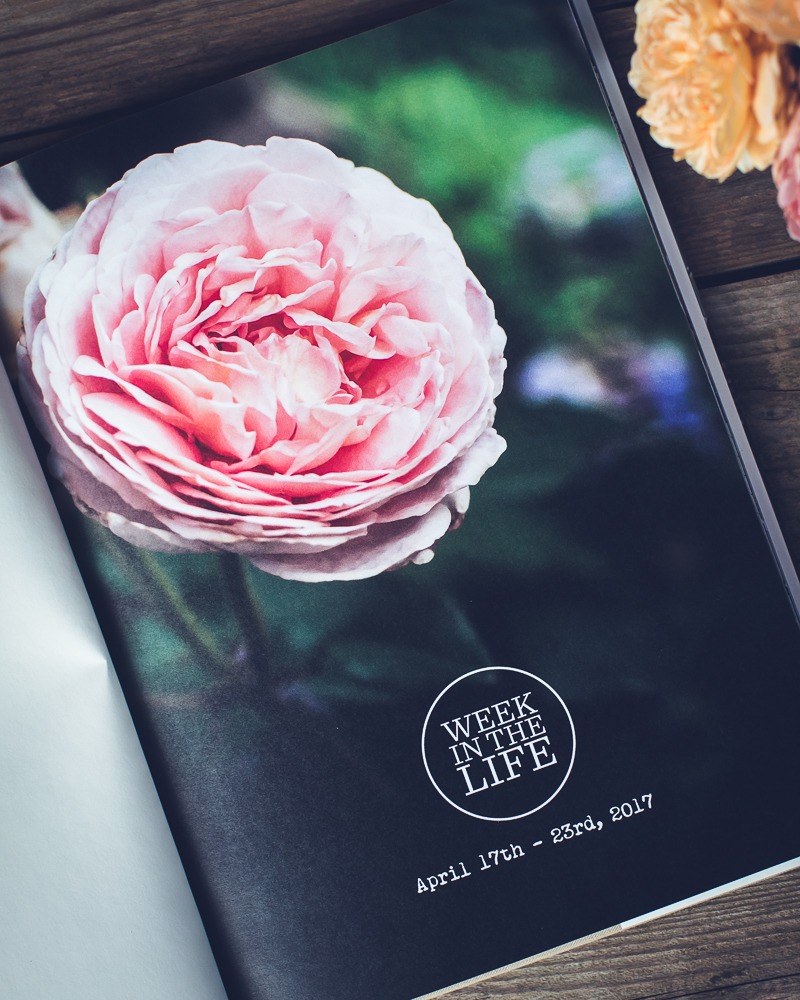 For my photobook layout, I was totally inspired by the Floret Cut Flower Garden book that I shared a few weeks ago. I borrowed very heavily from the book and incorporated some of my favorite design and typographic elements into my Week in the Life Photobook. And I used these as jumping off points to create an outline of sorts for how to organize my content.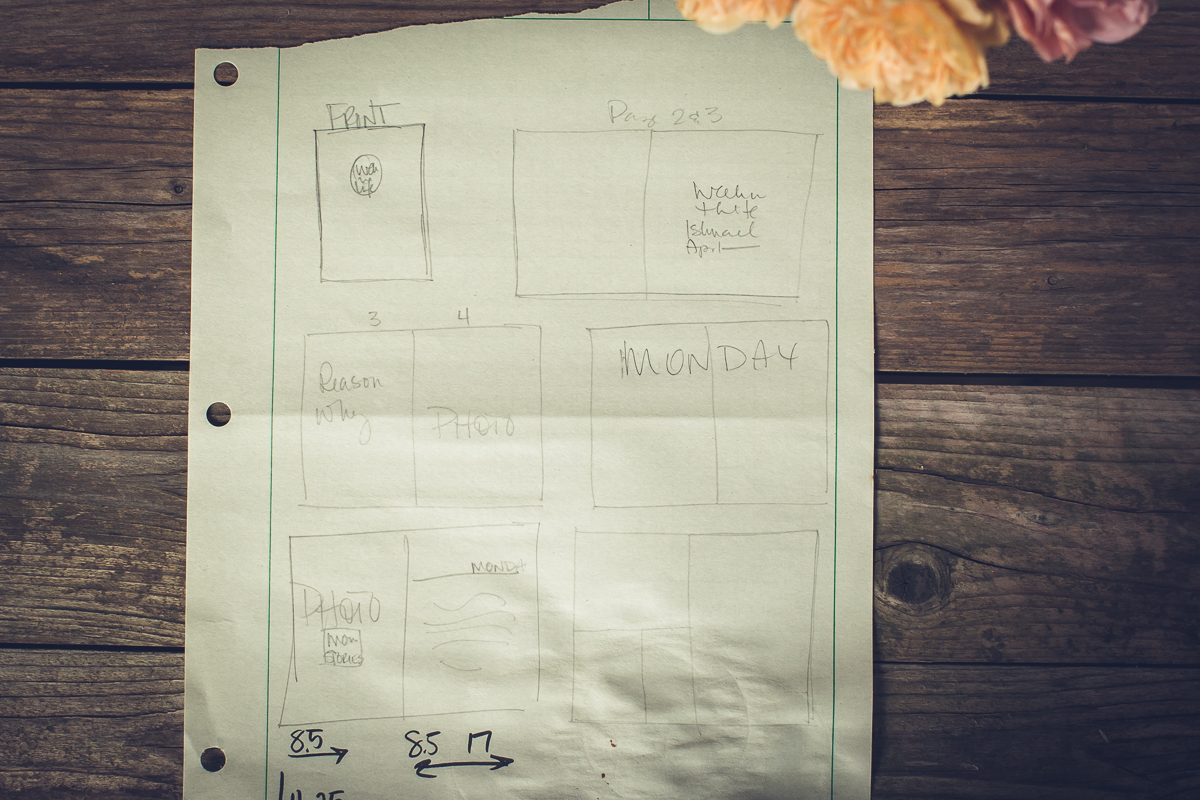 Basically each weekday followed this convention:
double-page photo with the day of the week
full-page photo/brief recap of the day
photo and journaling (i broke down each day into morning, afternoon, and evening)
full page photo and/or photo collages for each part of the day
If you happened to have followed along during that week, you'll see that these Monday pages are nearly identical to my blog post from that day. Which I think might be my best piece of advice if you're thinking of taking on big project like this. I find it much more manageable if I can keep up with my photos and write/type at least a little every day. There are definitely places in my book where I fleshed out some thoughts a little more and added in a few more details. But just to have the bones of the day typed out was a huge time saver when I went to create the layouts.
And speaking of the layouts, I created them all using a combination of Lightroom (for photo collages) and Photoshop (for text and digital embellishments from the Week in the Life™ digital kit). Then I just went to work, following my formula, and created pages for each of the days during the week. The exception to this was Saturday where (like I did in blog post) I typed out my 'Saturdays are for' list and included a few photo collages.  And on Sunday (also like I did with my blog) I created a few pages where I shared a photo along with some gratitude journaling.  Finally, like I do with most project like this, I included a page at the end with random photos during the week that didn't make into the other layouts for some reason.
If you are interested in seeing all of my layouts, I have created a little slideshow below.
This slideshow requires JavaScript.
You can find all of my Week in the Life™ 2017 posts here:
Following a simple, repeatable format and having much of the journaling already typed out were key in helping me get this project wrapped up quickly. Which, more than any specific kind of project, was was I really wanted…a completed album of a week in our life.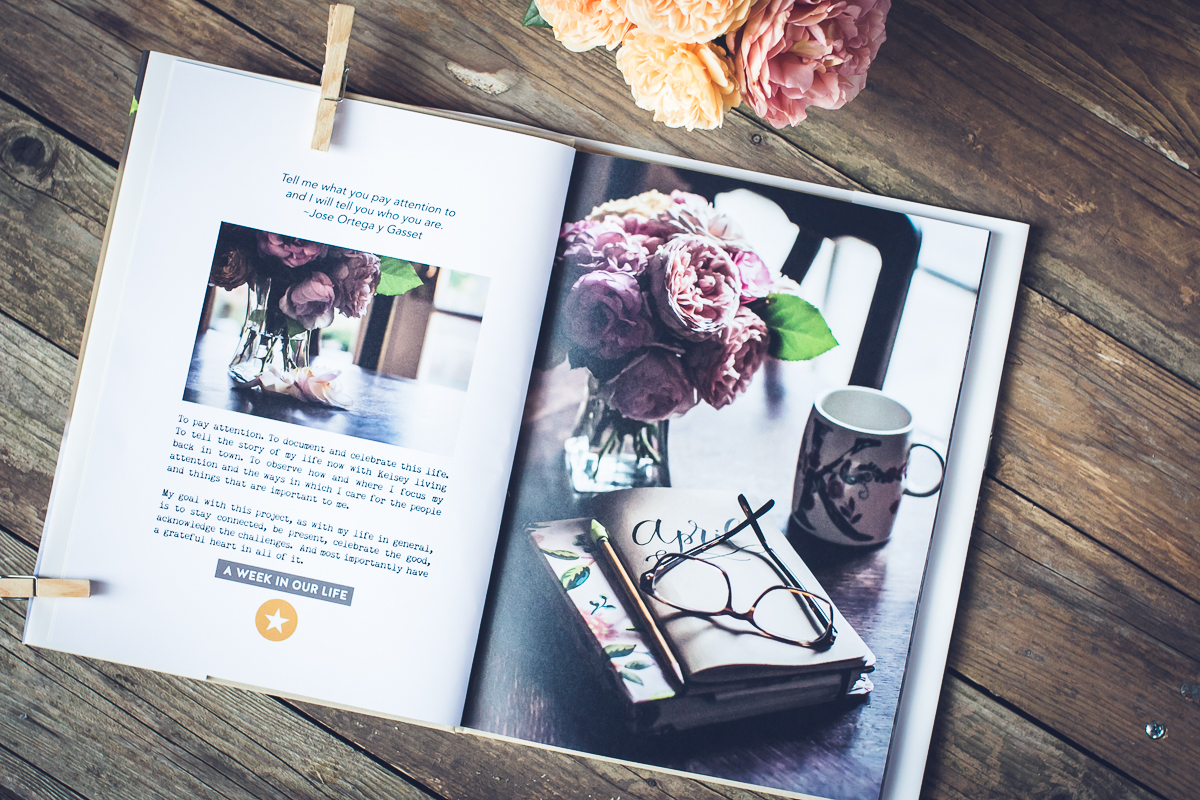 As I look through my album, I feel like this project really does capture the heart of soul of my original intentions.  And I can't stress enough how seeing my words and my photos in print – holding it in my hands – brings that reality home to me. This project, this photobook, has truly been a labor of love…a love for this ordinary, wonder-full, messy, imperfect life of mine. A life that I am so, so grateful for.
Love, Kelly