"When you do things from your soul, you feel a river moving in you, a joy." 

Rumi
I shared my first desktop calendar on my blog in January 2015.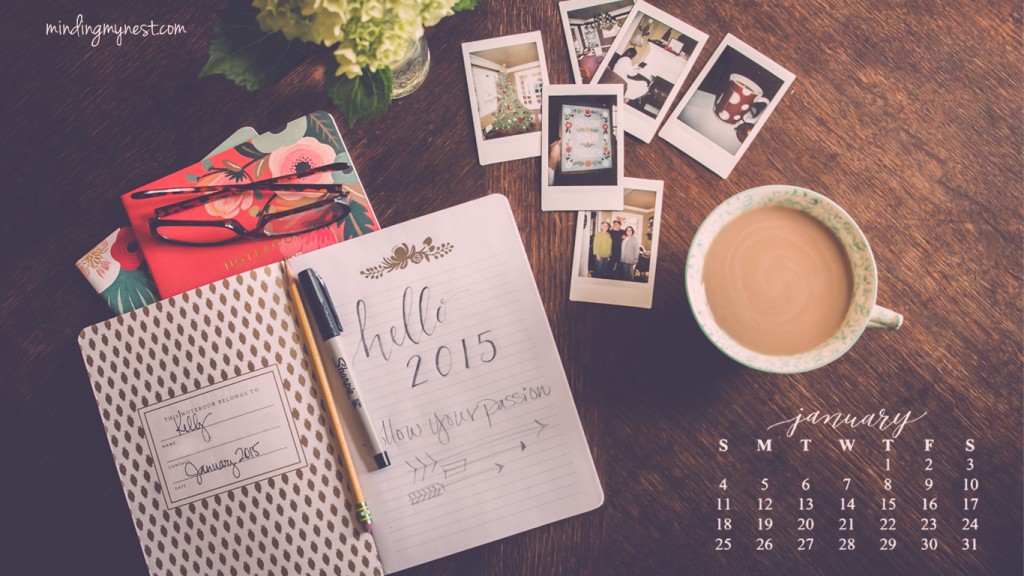 It was on a whim really… just a fun way to share some of my still life photos and calligraphy. Fast forward five years later, and now these calendars have become the most popular feature on my site.
Which, I mean, on a personal blog that started out devoted to a cat's hairball situation, I'll admit the bar was pretty low to start with.<wink>
Anyway, over these past five years I have received so many kind, lovely comments and emails telling me how these calendars bring so much happiness to work computers and mobile devices. And I always say the same thing – which is that these calendars are a joy to make, and knowing how much you enjoy them just makes my heart so happy.
I think that is the thing about joy. How when we share it with others, it comes back to us multiplied.
So maybe you're not into photography or calligraphy, but you have special gifts to offer the world. And don't even sit there and shake your head because TRUST ME. YOU DO. So please, whatever brings you joy, whatever you love doing, whatever lights you up on the inside…share it. Because you need. And I need it. And the whole world needs it.
Now more than ever.
Love, Kelly