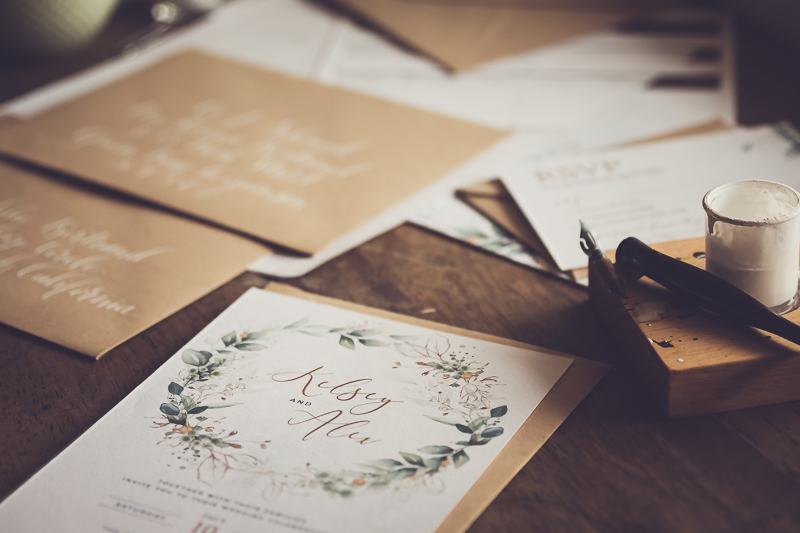 Oddly enough, when I started practicing calligraphy several years ago, I saw it as another medium to communicate (through written words) what I was already trying to express in my photos. The tactile aspect of calligraphy was the perfect complement to the more technological practice of photography, and one that I enjoyed wholeheartedly.
If you're new around here or want to take a walk down memory lane with me, you can read more about all of my adventures in calligraphy here.
Sidenote: Every time I go back looking for old blog posts, it just makes me so stinking happy and proud and grateful to have this tiny little corner of the internet.
Anyway, long story short, basically life happened, and as hobbies often tend to do, it sort of fell by the wayside for other creative pursuits. And so for the past few years, my pens, nibs, and inks have sat idle in my craft cabinet save for the odd calligraphy project here and there.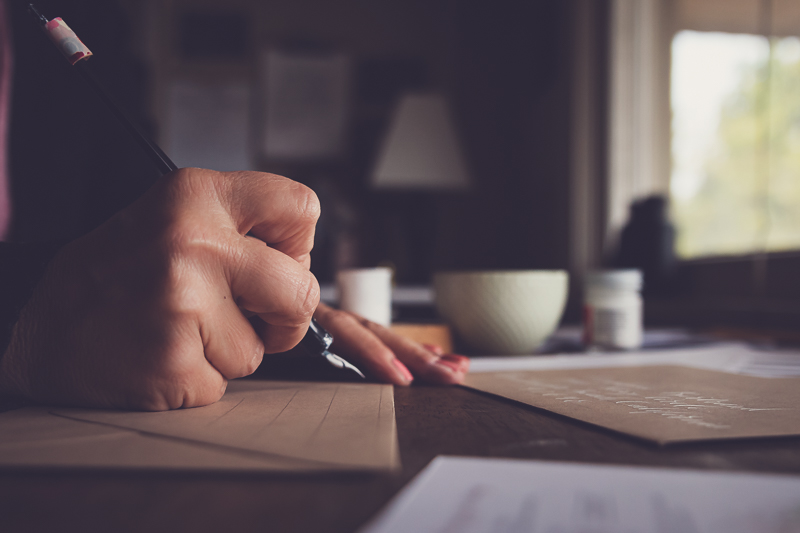 Fast forward to 2021 and here I am addressing the envelopes for Kelsey and Alex's wedding invitations.
<<Insert giant warm fuzzy here>>
I like to joke with Kelsey that I have been training for this my whole life. From craft projects to helping her design her invitations and now this, it is very gratifying to be able to put to good use all these skills I have learned over the years.
But even more than that, what really touches my heart more than anything is that I have tangible connection to my girl and her wedding day. And what a gift my girl has given me to be able to share in this process with her.
Love, Kelly