This past weekend Tripp and I flew down to Houston to celebrate our friend Bryan's milestone *cough,cough*fiftieth*cough,cough* birthday.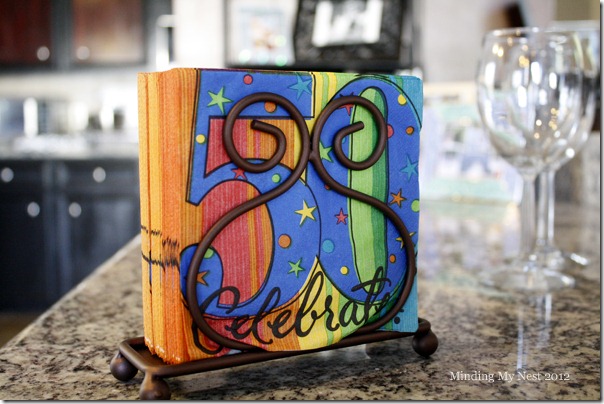 It was such a fun (albeit short) weekend full of family, friends, food, and fun.

My friend Carrie is a party planner extraordinaire and Bryan's birthday party was no exception. Check out her awesome party decorations!
Fifty pink flamingos – I love it!!

But by far my favorite thing was Carrie's Gold Rush cake.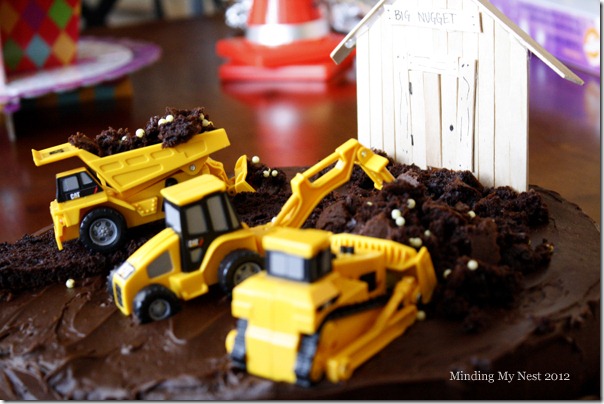 For those of you unfamiliar with Gold Rush, it's a reality series on the Discovery Channel that chronicles the ups and downs of the crews exploring for gold in Alaska. (Basically it's the Real Housewives for men if you ask me.) Bryan and Tripp both love this show – it's right up there with Finding Bigfoot – and this is Carrie's homage to the series.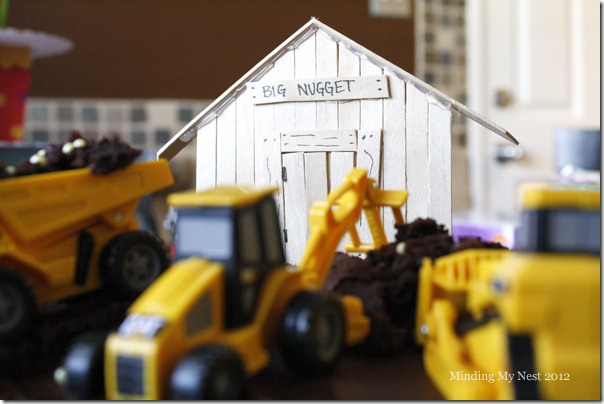 Carrie's friend Stacey provided the food and it was a huge undertaking. I spent the better part of Saturday getting to be Stacey's sous chef which meant that mostly I just watched in awe and tried to stay out of the way.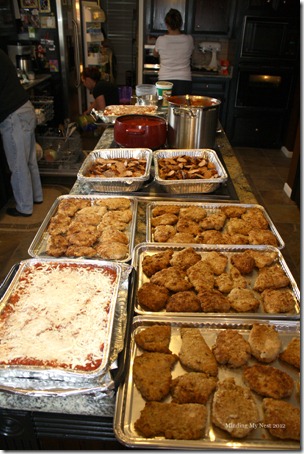 With everyone pitching in (including Bryan's mom doing dishes pretty much non-stop) the party preparations went off without a hitch.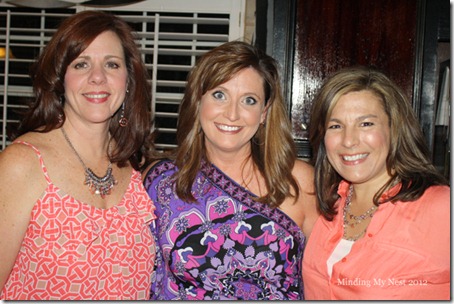 It was so great getting to meet all of Bryan and Carrie's friends and hang out with their families. It was pretty wonderful that I got to hang out with mine too.

And the food! Oh my, the food was wonderful – the most delicious Italian feast I think I've ever eaten.
And the party itself was a blast. Bryan was such a great sport taking all the "old man" jokes and gag gifts in stride.
I'll give you three guesses who gave him that Finding Bigfoot t-shirt.

I am so happy that we could be there to help Bryan celebrate his birthday. Bryan and Carrie are so special to us. It's a wonderful, special thing to say that you've been friends with another couple for over 20 years.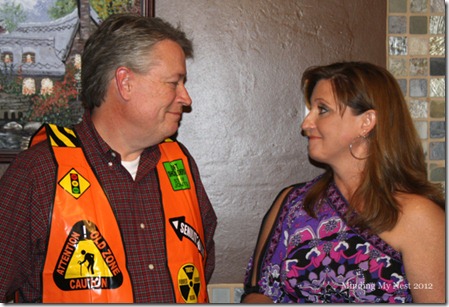 Actually, it's a wonderful blessing.
Peace, Kelly