About a million years ago, when we used to live in OKC, our friends Bryan and Carrie had come to visit one weekend. For breakfast one morning I made pancakes for everyone. After we sat down to eat, Bryan asked me, "Hey do you have any peanut butter?" I looked at him and said, "Sure. Do you need it?" And he responded that he like putting it on his pancakes.
We had never heard of such a thing, but after we watched him smear a thin layer over the top of his stack, Tripp decided to do the same. And that was all she wrote.
So now anytime we have pancakes or waffles, in addition to butter and Griffin syrup, we also have peanut butter.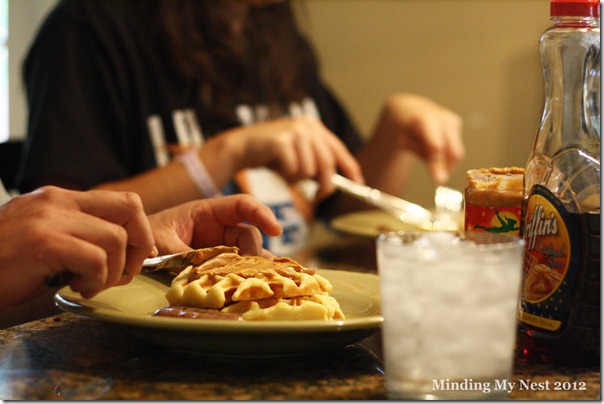 It's just one of those quirky little things that I love about my family.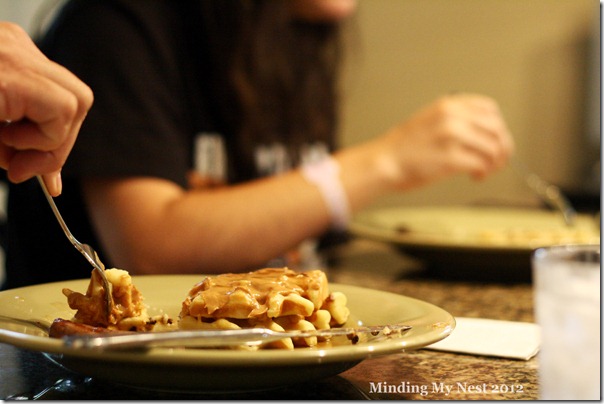 .
This is the good stuff.
This is stuff I treasure and that I will always remember. The memories, the family, the time together – it's everything I love about my ordinary, wonderful life.
Peace, Kelly