It was around this time last year that Poppy came to live with us permanently. And since then, she has made our home her home.
It's took some time for all of us to get used to each other. Daisy and Poppy seem to have arrived at a peaceful coexistence. And I've had to accept the fact that she's not lovable and affectionate like Pumpkin was (which really…it's an unfair comparison because Pumpkin was seriously the most lovable cat I've ever had).
Poppy is so much fun to have around though – she's got such a quirky personality. She has a thing for dropping Tripp's running socks her water dish and she loves playing with my ponytail holders. She also does this adorable thing where she suckles on her front leg or on the blanket on our bed. It's so precious.
Poppy is happiest when she's outside. She loves hiding in the garden in the backyard and watching the birds. And if she's not there, you can find her up on a perch just hanging out.
Even though Poppy isn't cuddly, I often wake up in the middle of the night to find her sleeping curled up next to my legs. So I know she loves me too. <insert big smile here>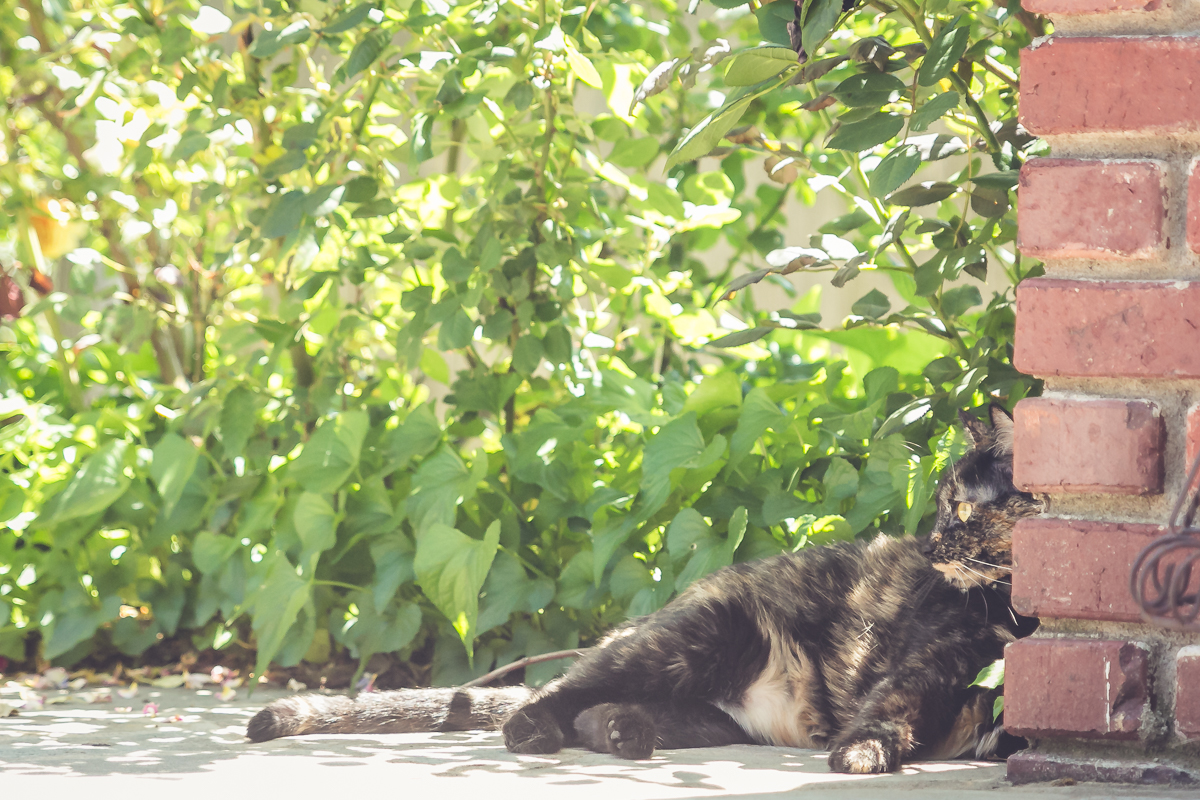 Poppy is a delight to have in our family and I super grateful to have her here.
Love, Kelly