It's dahlia season my friends!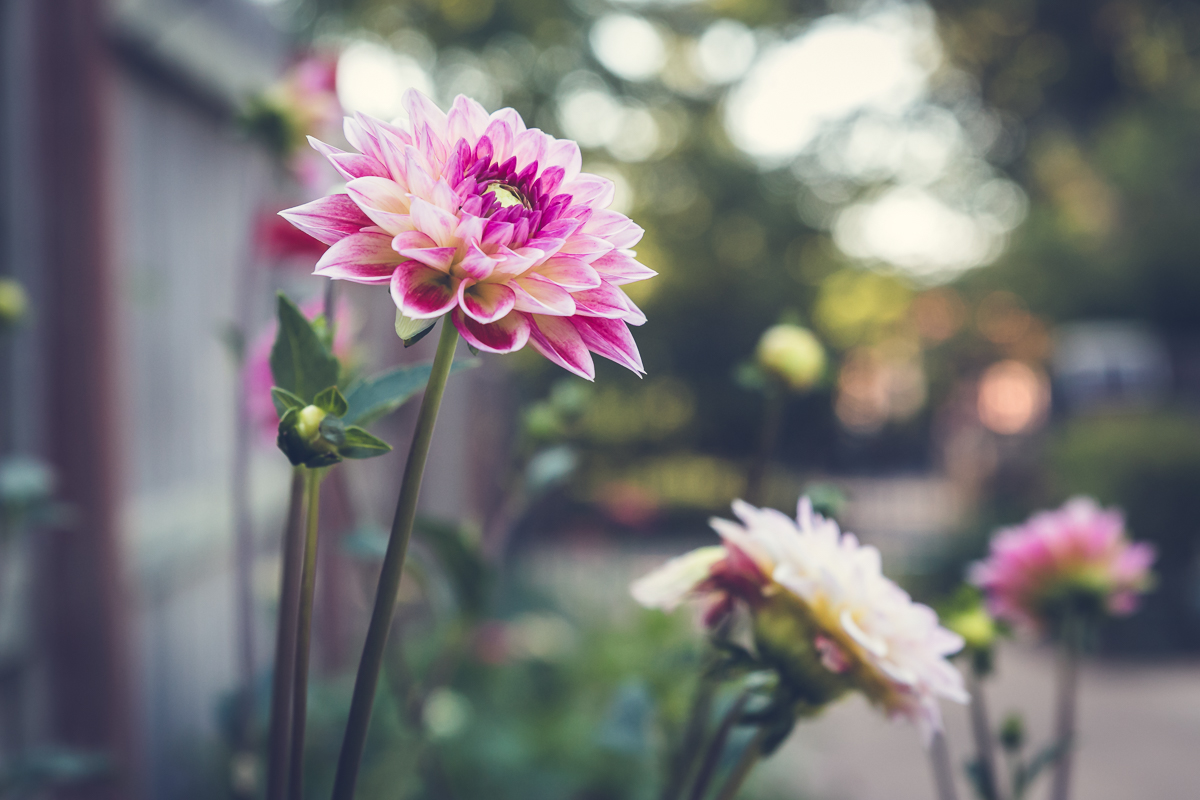 Which, to be honest, is something I'd never thought I'd be saying. But after discovering them through Floret Flowers, I decided to try my luck with them.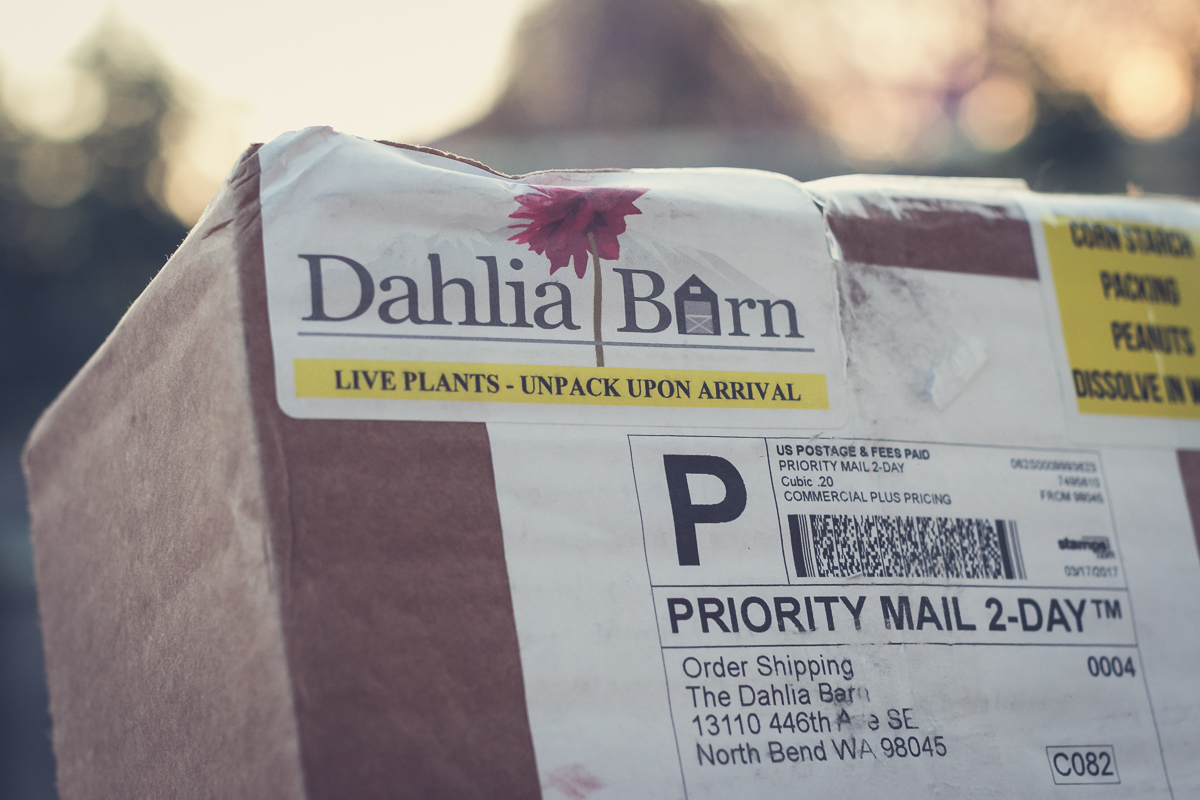 Back in February I bought several varieties of dahlias from the Dahlia Barn (Floret was sold out already).  Then after about month of waiting, little green shoots finally came up through the ground.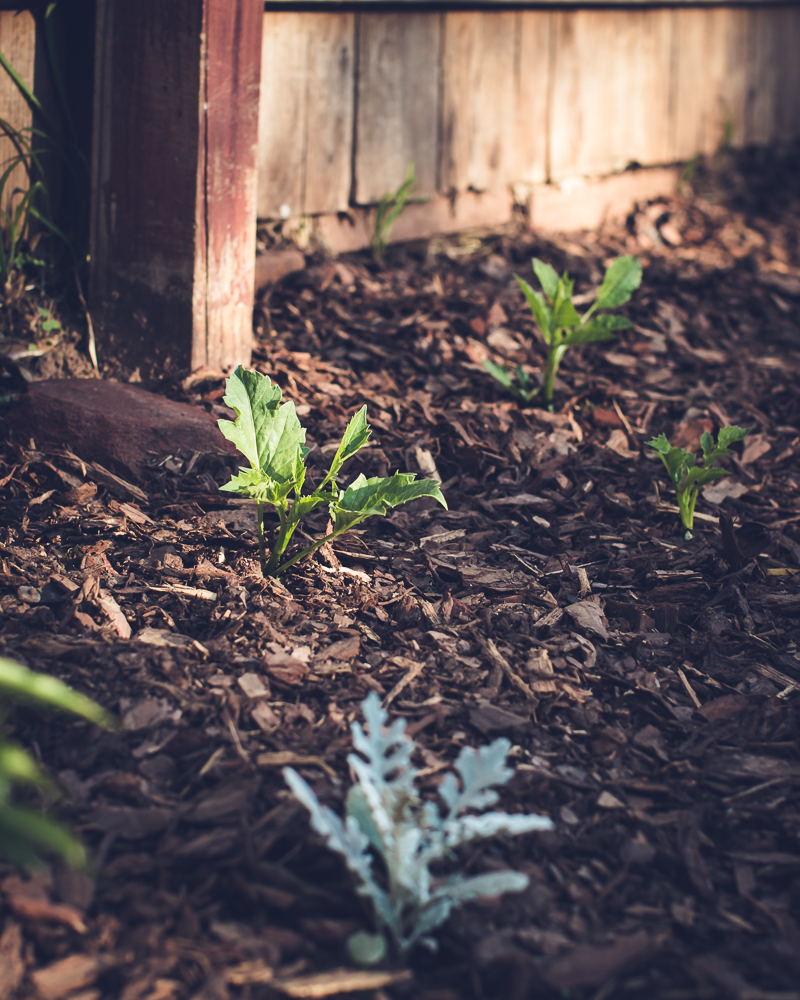 When my plants reached about 12″ inches high, I did as recommended and gave them all a hard pinch at their central stem.  And after that, the dahlias really took off and filled out!  Some of the varieties are almost five feet tall!
Finally, after weeks watching the fat little buds swell in the summer sun, the first bud burst open into the most amazing magenta bloom!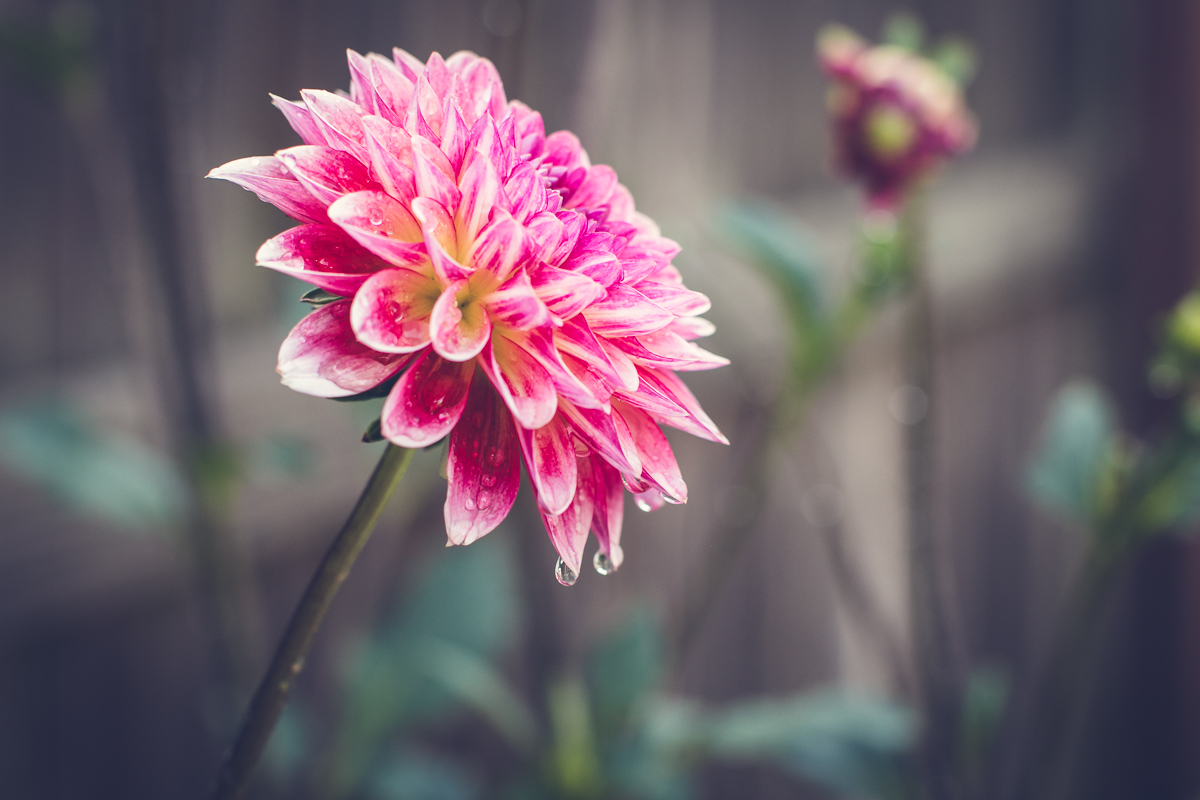 This particular variety is called 'Jabberbox' and stands high on long, straight stems – perfect for cutting! In the garden, the flowers last for weeks and fade into the softest, prettiest shade of pink.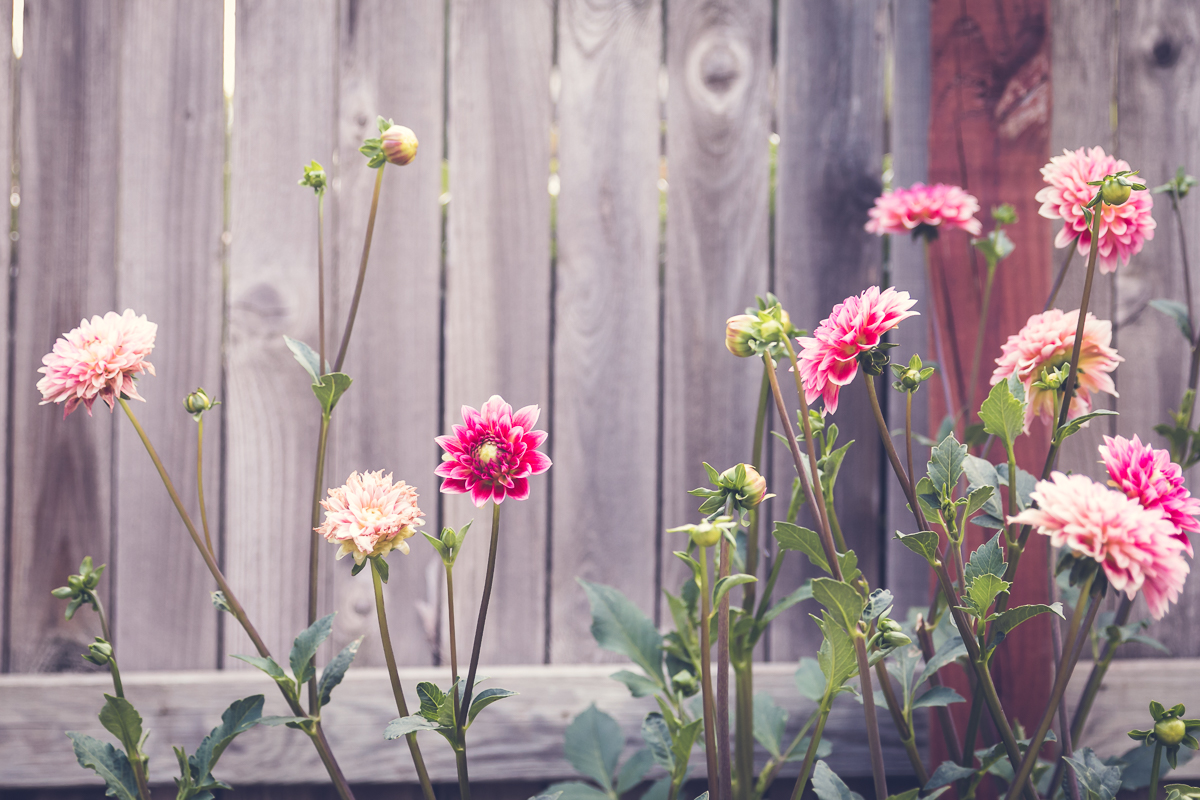 I am officially obsessed.
In total, I ordered five different varieties of dahlias, and they are all covered with buds right now…I can't wait for them to start blooming!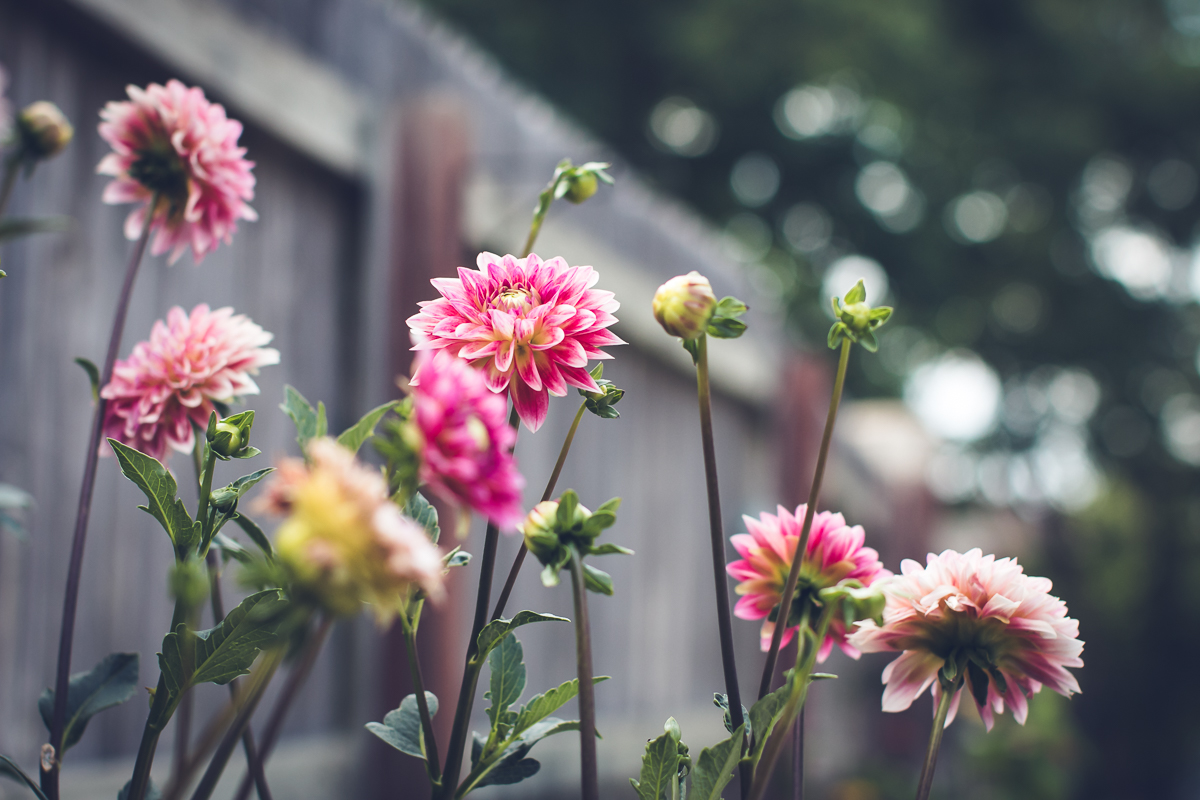 I'm not sure why, but for some reason I thought that I couldn't grow dahlias in Oklahoma  This is one instance where I could not be more happy to be wrong about something.
Happy Tuesday friends!
P.S. If you want to geek out on camera gear, I'm over at Focusing on Life doing a lens comparison (I might add here that dahlias make a beautiful subject for this sort of esoteric conversation). Spoiler alert! The moral to the story is to decide how and what you love to capture, and choose the lens that best serves the function and your wallet. Then let your heart, your head, and your hands do the rest.
Love, Kelly
SaveSave