The weekend after the "Big Arctic Blast" we enjoyed a couple of sunny, 60 degree days that melted all but the last little remnants of snow along the north side of the house.
That Sunday, I did a little walkabout in my backyard to survey the state of my flowerbeds. And it was there that I discovered a flat of pansies that I had bought a few weeks earlier and never got around to planting. To my astonishment, these hardy plants not only survived the 10+ inches of snow, but also exposure to the two weeks of sub-freezing arctic air.
They were a little worse for the wear, but as soon as I saw these pansies, I went into the garage and scrounged around for as many little pots as I could find. I then snipped off the frost-bitted leaves and gave them all a good pinch back. Finally, I potted them all up and set them out for a good dose of warmth and sunshine.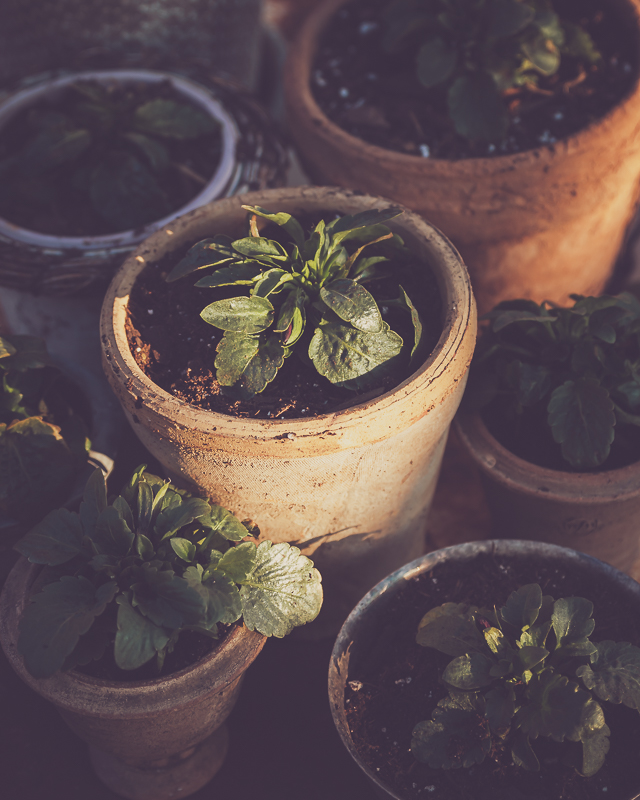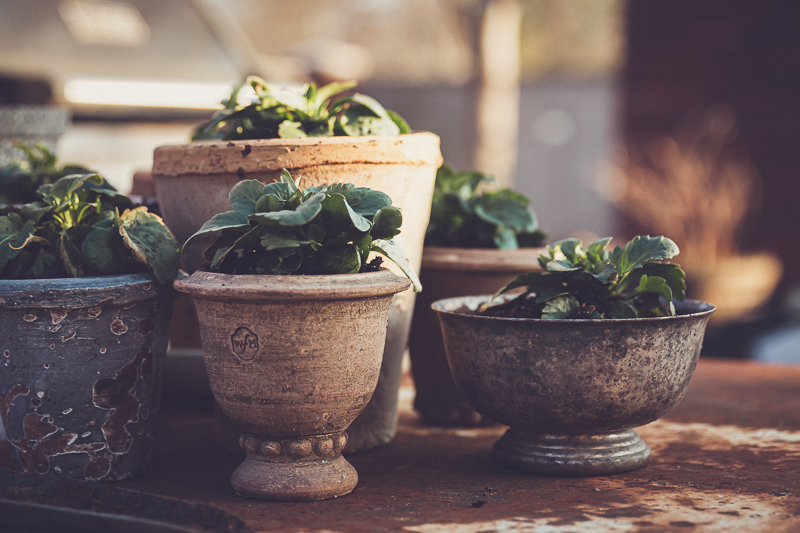 This past week the weather has started to feel a little more like "normal" – which I know <<<insert huge eye roll here>>> – that's a completely relative term these days to begin with. But in that moment, with dirt under my fingernails and green plants in pots, that was enough for my soul to come back to itself.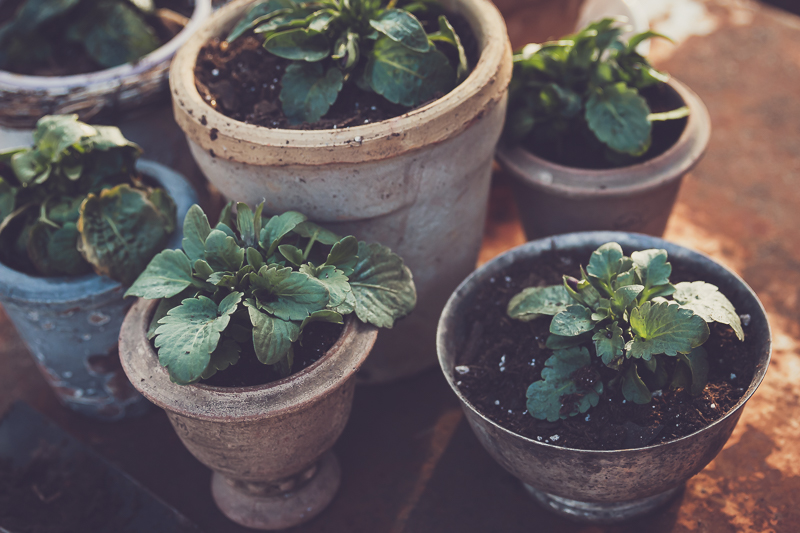 I find the resilience of nature to be so inspiring and life-giving. And I hope by sharing that it does the same for you.
Love, Kelly