Not too far from where I live, there is a well known, celebrity-chef owned chain restaurant **cough, cough, Wolfgang Puck's, cough cough** that I've been to a few times.  And by far, my favorite thing on the menu is their beet salad.  (Well, the mac & cheese might be tie for my favorite thing.)
Anyway, one of things I was most excited to make with my beet harvest was my own version of a beet salad.  So to make the first of my beet-tastic recipes, start three or four roasted beets.
Next, for this particular salad I thought that the pretty butter lettuce in the plastic container would be perfect.  Now if you want to be all fancy like WP's, arrange the lettuce leaves very fancy-like on your salad plate of choice.
Unless your husband like's his lettuce pre-chopped. But that's another blog post for another time.
Anyway, on your pretty lettuce leaves, arrange some tangerine segments and a some of your roasted beets that you've roughly chopped.  I also like to add some toasted pecans and some crumbled goat cheese.  (Momma loves her goat cheese!)
If you happen to have a few leftover pomegranate seeds, go ahead and sprinkle those on too.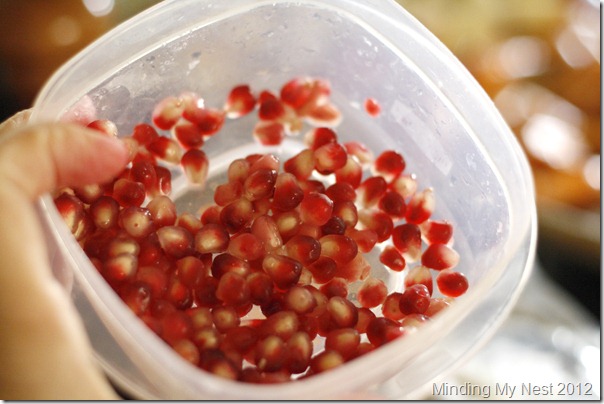 For the dressing, I made a simple balsamic vinaigrette using the same method as the red wine vinaigrette from my strawberry salad.  Only with balsamic vinegar, naturally.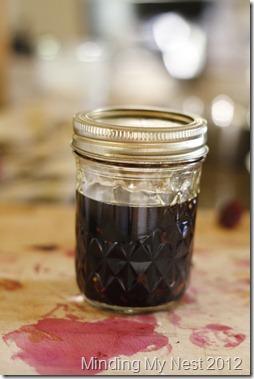 So to finish the salad, drizzle on a little of the balsamic vinaigrette and some freshly ground black pepper.  Then stand back and admire your work of art!
I adore this salad and the combination of textures and flavors.  Even if you don't think you like beets, give this a try.  And then feel free to leave me a comment and tell me how you are now a beet convert.

Enjoy!