it's official….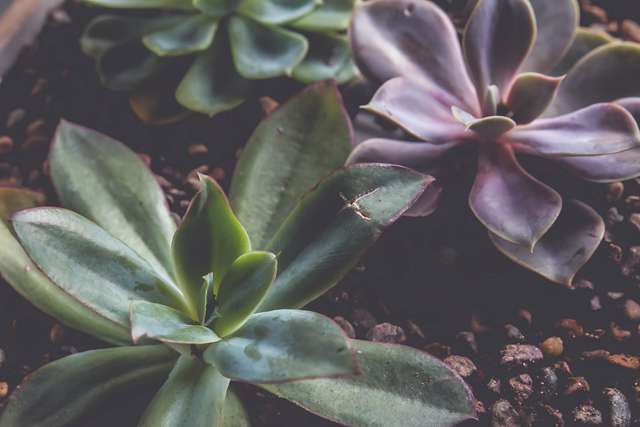 i am completely obsessed.
you can now add succulents to the list of things that i have bought because i thought they would fun to photograph.
it started with this one sempervivum i bought with my mom a few weeks ago.  i loved the color and shape of the leaves.  the almost architectural way the leaves branch out from the center making the rose shape.  and don't even get me started on those little babies coming out from the sides.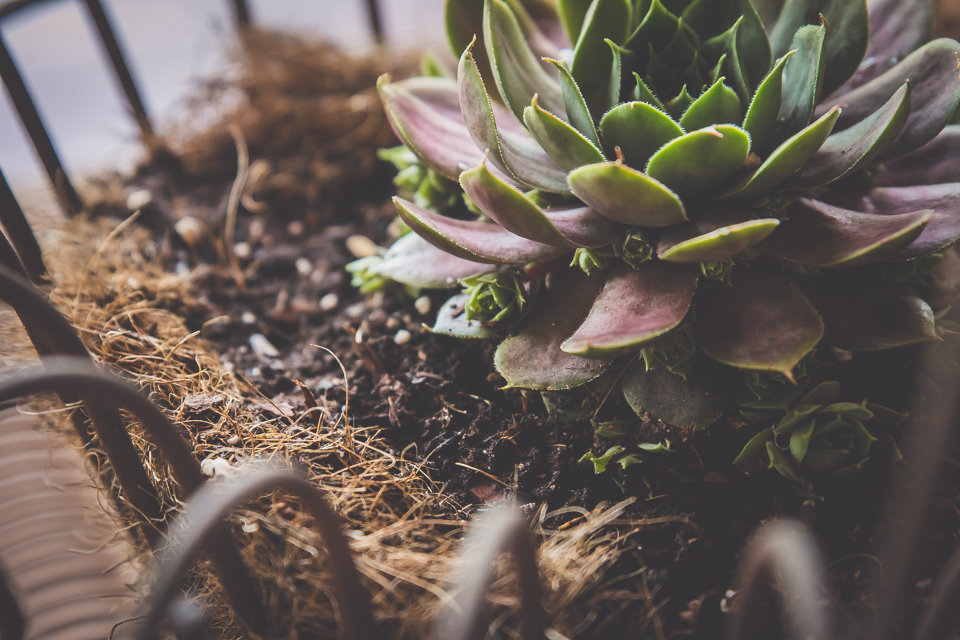 this is where they get their common name of hens & chicks.
the thing about succulents, besides their being ridiculously photogenic, is that they are fairly inexpensive, require almost zero maintenance, are drought tolerant, and super easy to grow.
i found this great square planted at the garden center a couple of weeks ago and decided it would be a perfect container for my patio table which sits in full.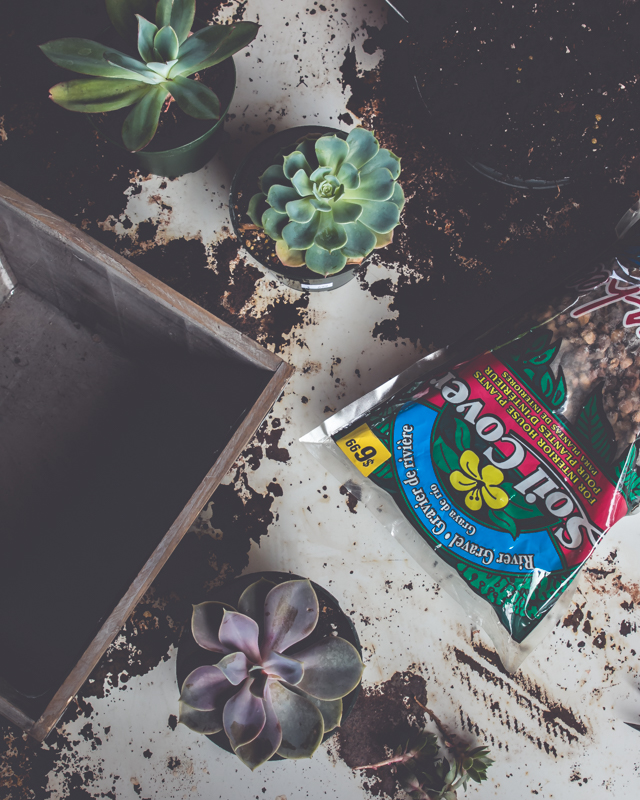 to start with i added about an inch of rocks to the bottom – that's the one thing critical to succulents…they must have good drainage.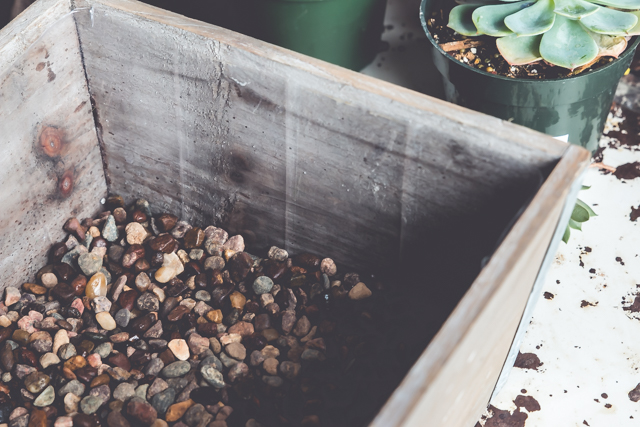 next i added some potting soil and set my plants in.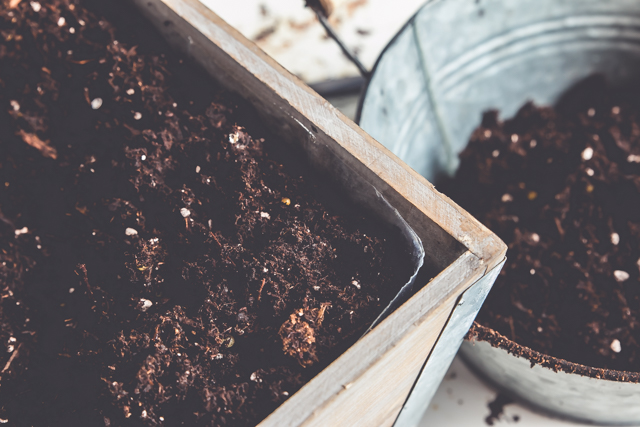 as a final step i covered the surface of the soil with the small rocks.  not only is it a nice decorative touch, it helps to keep any water away from the succulents' leaves.  with succulents…wet = bad.  they only require a tiny bit of water.
a great tip from my mother-in-law is to put one ice cube per week on the surface and let it melt in.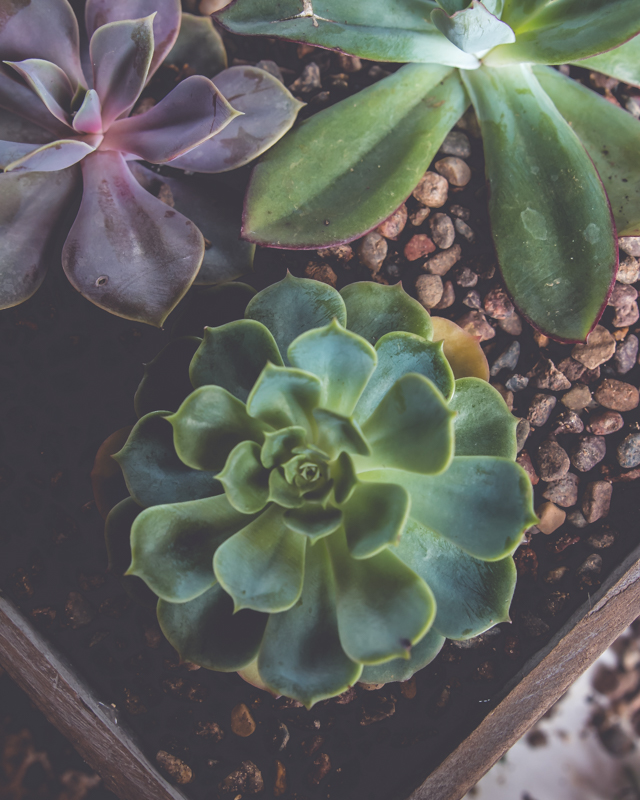 so that was the first planter of succulents i made……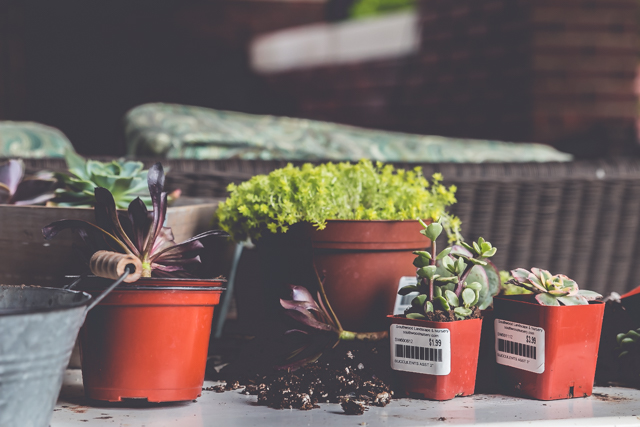 but then after a second trip to the garden center, i came home with this.
can you say slippery slope?
and now i have three more planters of succulents.
i totally get it now.
and i can't wait to watch these guys grow!
happy friday friends!
xoxoxo