This past Saturday I discovered something wonderful…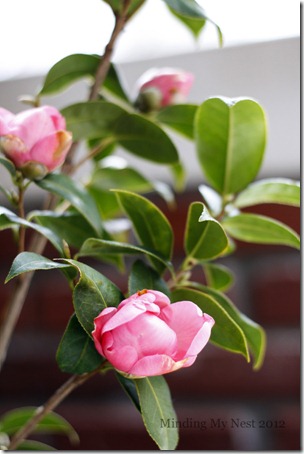 …my Camellias were blooming!
This little factoid may not seem like a big deal, but to me it was exciting because it's the first time they have ever bloomed.
Camellias are a quintessentially Southern shrub prized for their deep, evergreen foliage and late-Winter blooms. We planted these Camellias four years ago at the suggestion of our landscape designer but every Winter since then, just about the time they were ready to bloom, we'd get some horrible cold snap and the delicate buds would turn brown and fall off.
I absolutely ADORE the soft pink color of these blossoms and and they were such a joy to photograph on Saturday which was a dreadfully cool, damp, dreary day.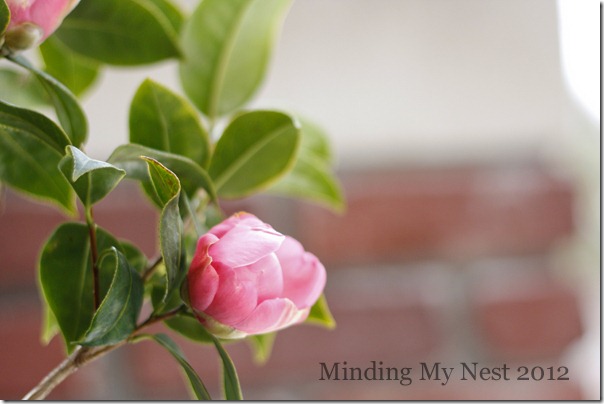 Sunday, in contrast, was a gloriously sunny day.  When we got home from Mass, the first thing I did was go out back to check on my gorgeous Camellias.  And to my surprise this previously compact blossom had unfurled into a resplendent flower.  Additionally, I think it's so interesting how the sunlight intensifies the color and makes the pink so vibrant and rich.
If I could read this genteel Camellia's thoughts, I think she (yes, I think this Camellia is female) would be so happy to have had an afternoon in the warm sun.  I think she would be touched to know how much someone appreciates her unique beauty.  
And I think she would be grateful for the opportunity to bloom this year and share her blossoms with others.
Peace, Kelly