My amaryllis bulb bloomed this past weekend.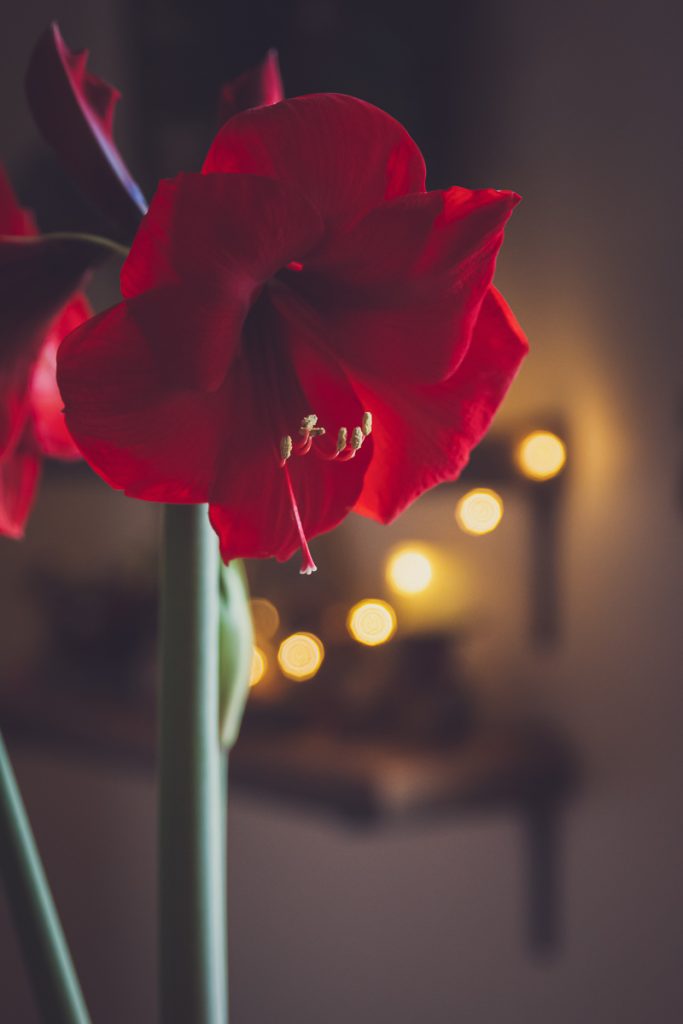 I bought it a few weeks ago when Tripp and I were at Home Depot shopping for new net lights for our front flowerbed. While Tripp was debating the pros and cons of LED versus incandescent bulbs, I was trying to decide whether I wanted red or white amaryllis blooms.
Because I'm super helpful like that.
Anyway, after we got home, I planted the bulb according to the package directions. Within a couple of days, I noticed a pale green shoot coming up from the center. And over the course of the past few weeks, it has grown to almost two feet tall!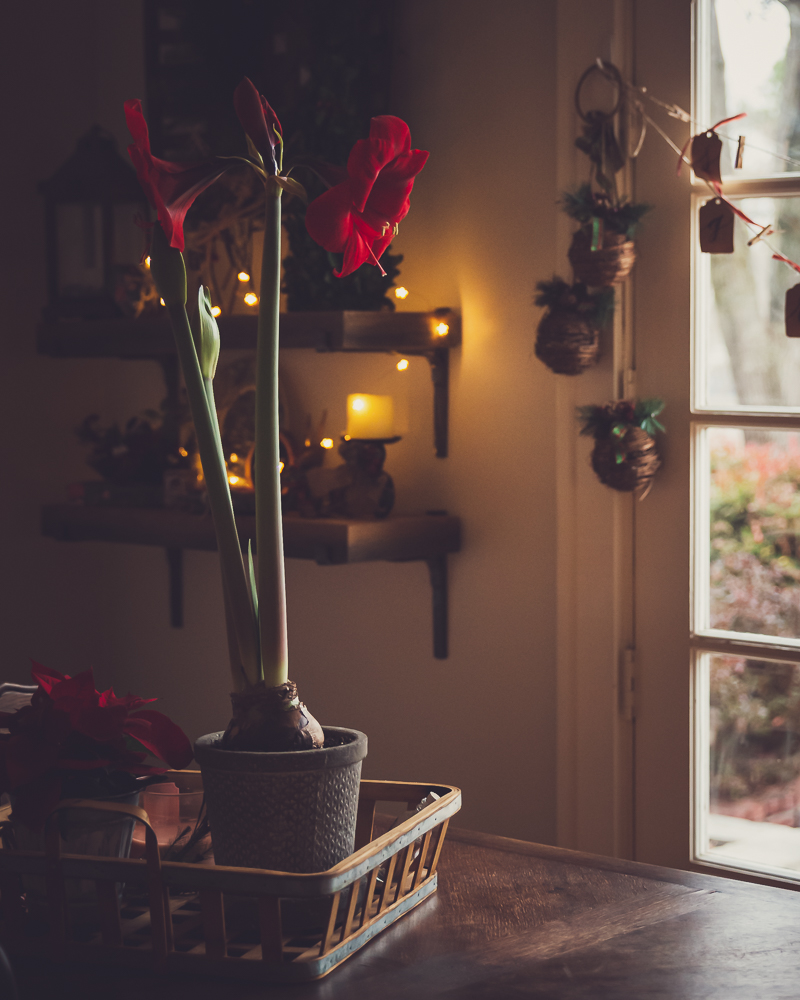 Amazing.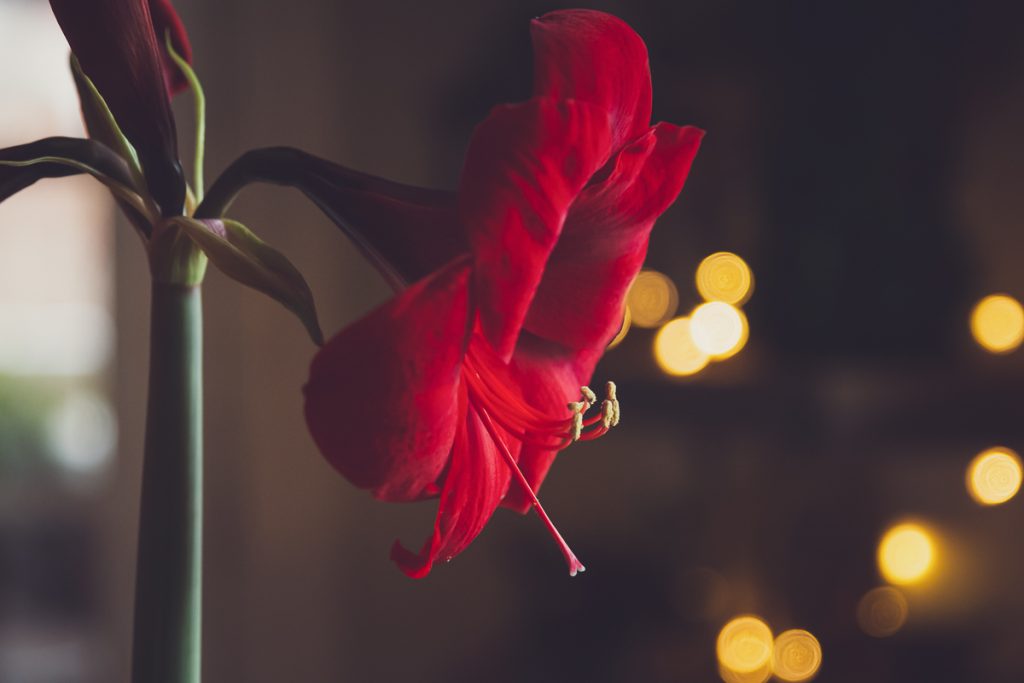 Having these gorgeous blooms in my kitchen is real treat this time of year. I hope they make you as happy as they make me!
Love, Kelly