have yourself a merry little christmas
let your heart be light
let your heart be light-hearted. for me that means, to not take things so seriously.  to keep the 'christmas-ing' in proper proportion to christmas.  to not let petty nonsense rob me of my christmas joy.
let your heart be the light.  in a dark world, we are called to be the light for others. it's a reminder for me to share love and joy of christmas.  a reminder of all the simple things i can do to brighten someone else's day.
let your heart be lightened.  remembering the reason for the season.  to accept the Grace that our Father so freely gives. to know that He came down from heaven to be with us.  to know that He is with us still.  to accept and rest in this love.  to let Him help me carry my burdens.
let your heart be light….this has become my mantra for the holiday season.   and it speaks to me so much that i wrote it out where i could see it everyday.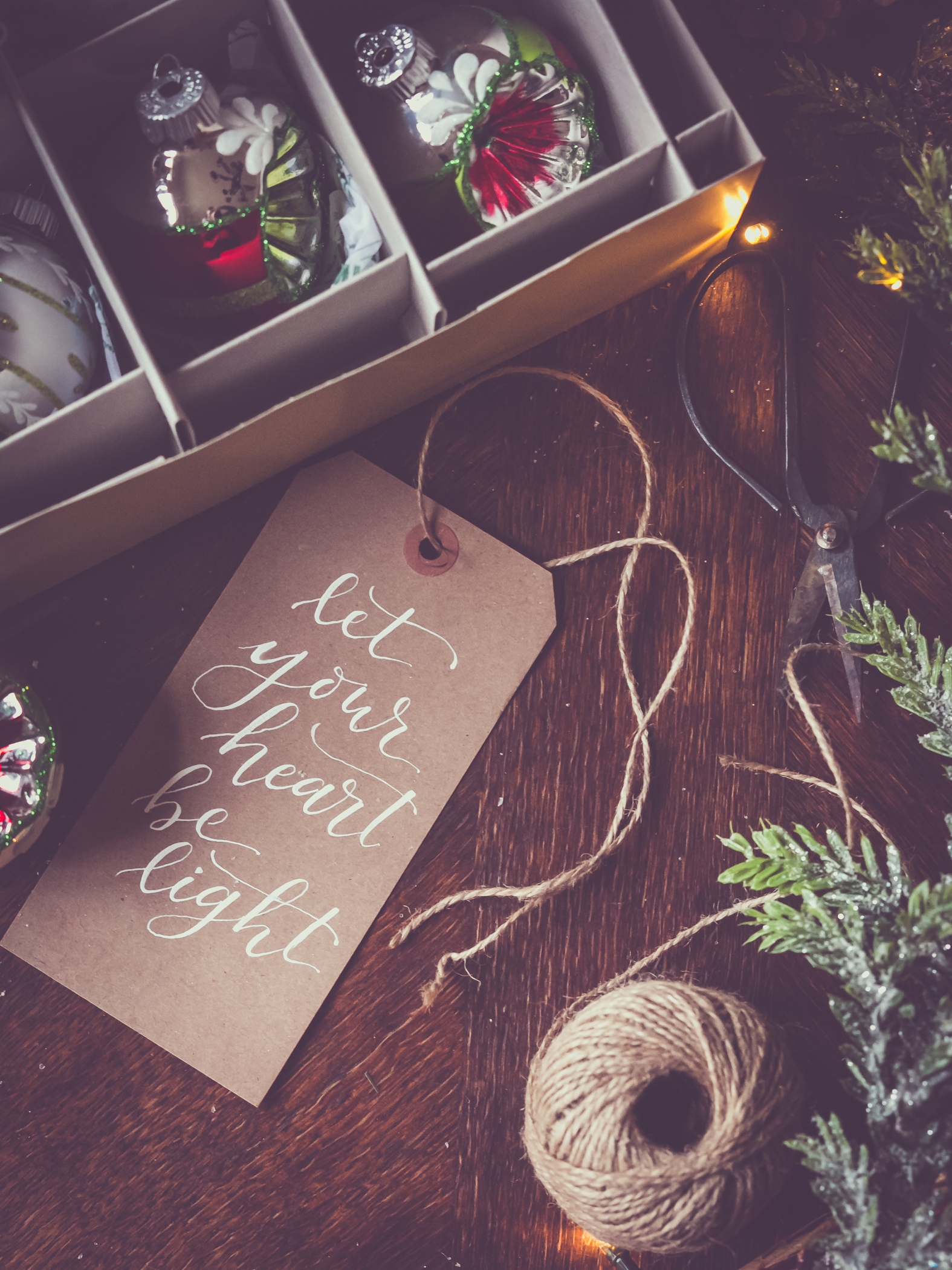 i thought maybe these words might comfort you as well so i created a printable that you can download here.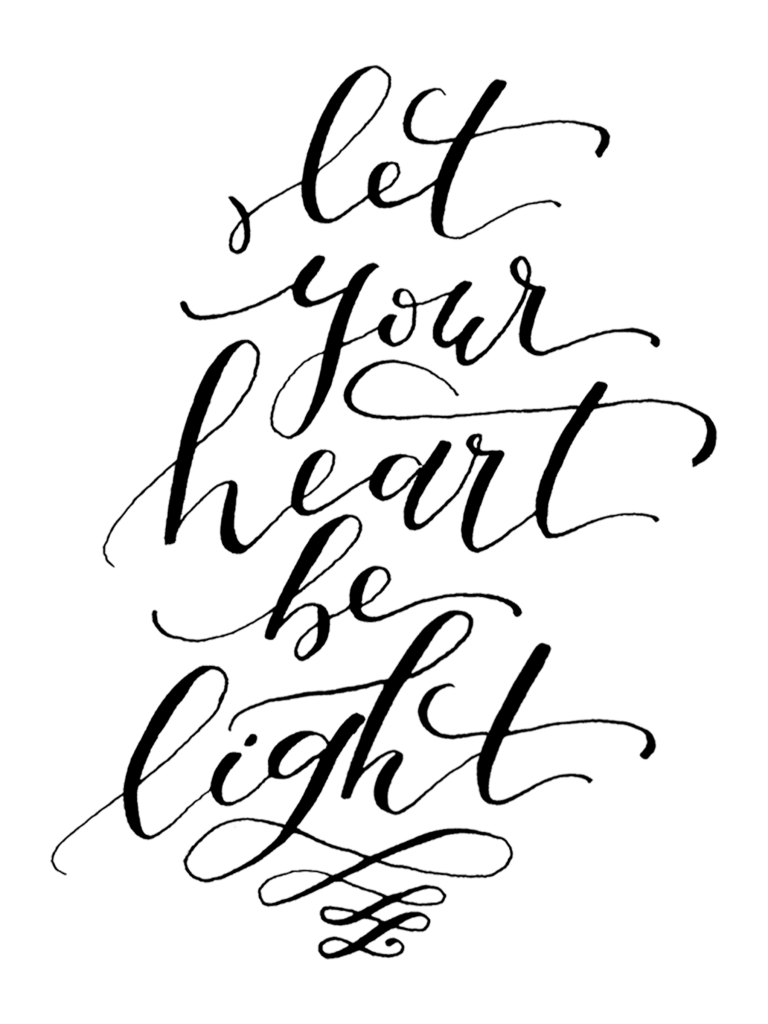 i loved it so much that i also created some little gift tags – let your heart be light gift tag.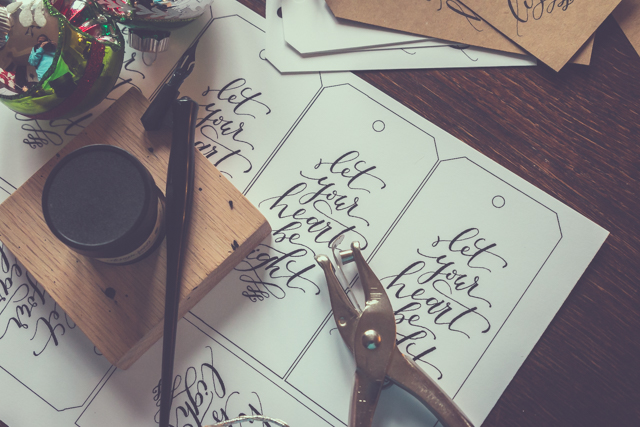 i wish so much that you and i could sit down and have coffee together.  that i could tell you face to face how much it means to me that you come here to visit my little corner of the interwebs.  how much your kind words touch my heart.  how much i appreciate all of your encouragement and support.  so please accept these humble gifts with my profound gratitude.  thank you from the bottom of my heart.
happy friday friends.
love, kelly