I would like to preface this blog post by saying – I can't believe I'm getting ready to say this.
Today was dreary. And by dreary I mean cloudy, cool, and windy. And I was in total heaven.
Fall is just getting started in my neck of the woods. The leaves are just barely starting to turn colors. At home, we have this one Ash tree in our backyard. It's always the last to get new leaves in the spring and the first to start dropping them in the fall. So all over the backyard leaves are starting to pile up.
Ash leaves are everywhere.
Jackets, scarves, warm slippers, red wine, leaving the window cracked open at night. Yep. I'm ready for it. Hello Fall.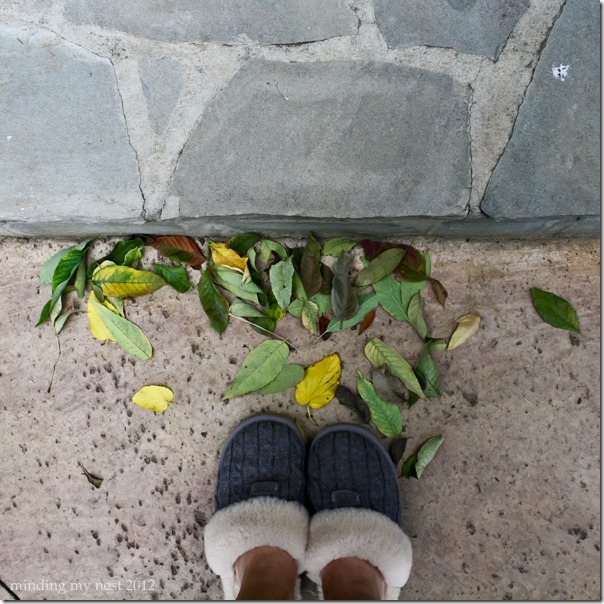 Peace, Kelly