This photo prompt could have not been more timely as last night another cold front pushed it's way across the plains.  There was of course the telltale line of clouds marching across the evening sky, but the real sign of change was in the bitter north wind.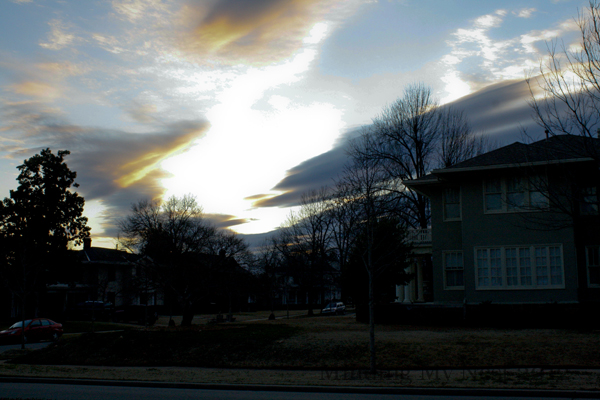 Of course, I know i have absolutely no right to complain – we've been blessed with a very mild winter..nothing like the 18 inches of snow we had last year!  But even so, I am no stranger to a little cabin fever.  And for me, nothing cures what ails like a little scrapbooking.

I have a little table set up in the basement, so while Tripp is watching his Chasing Bigfoot reruns, I work on a variety of paper crafts.  Last week it was making cards for a little workshop, and this week I started gathering materials for a vacation album.
(Yes I am just now scrapbooking my vacation pictures from last summer.)
I finally got around to having our vacation pictures printed and I was planning to work on the album all weekend.  But then I got a phone call from my delightful daughter saying she was coming home this weekend! 

So this little project will have to wait.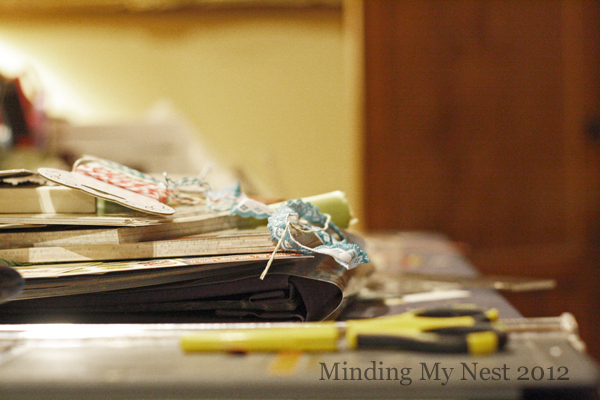 And now if you'll excuse me I'm going to run to the store for snacks.  And laundry detergent.

{Commence purring}
Love, Kelly