around here i think i added a few gray hairs after watching the OU game last weekend.  it literally came down to the last seconds of the game. i'm not sure if i'm emotionally, mentally, of physically ready for the bedlam game this coming weekend.
around here, we've officially had our first freeze.  leaves are fading and falling.  but it's not just that…it feels less and less like autumn and more and more like winter.  i notice it in the light these days – it's somehow softer – and i love watching it move throughout the house.
around here i am so thankful to finally be over the cold  i've been battling for what feels like weeks.
around here i am in full-on thanksgiving prep mode!  lists are made, groceries are bought. and i am so excited to have my girl home tonight for the long weekend.
around here i am mindful that the holidays aren't always a joyful occasion for a lot of folks.  this time of year can be especially difficult for those who have lost a loved one – my sister-in-law's father passed away over the weekend. but my guess is that most everyone is dealing with one sort of challenge, and sometimes the holidays just add to the stress and feel overwhelming.  this time of year is a reminder to me, yet again, how beauty and joy live side-by-side with sorrow and suffering.
around here i am finding peace in nature and the rhythm of the seasons. i am seeking the light and letting it shine in.  and if you could use a little light in your day, well then i am happy to share it with you.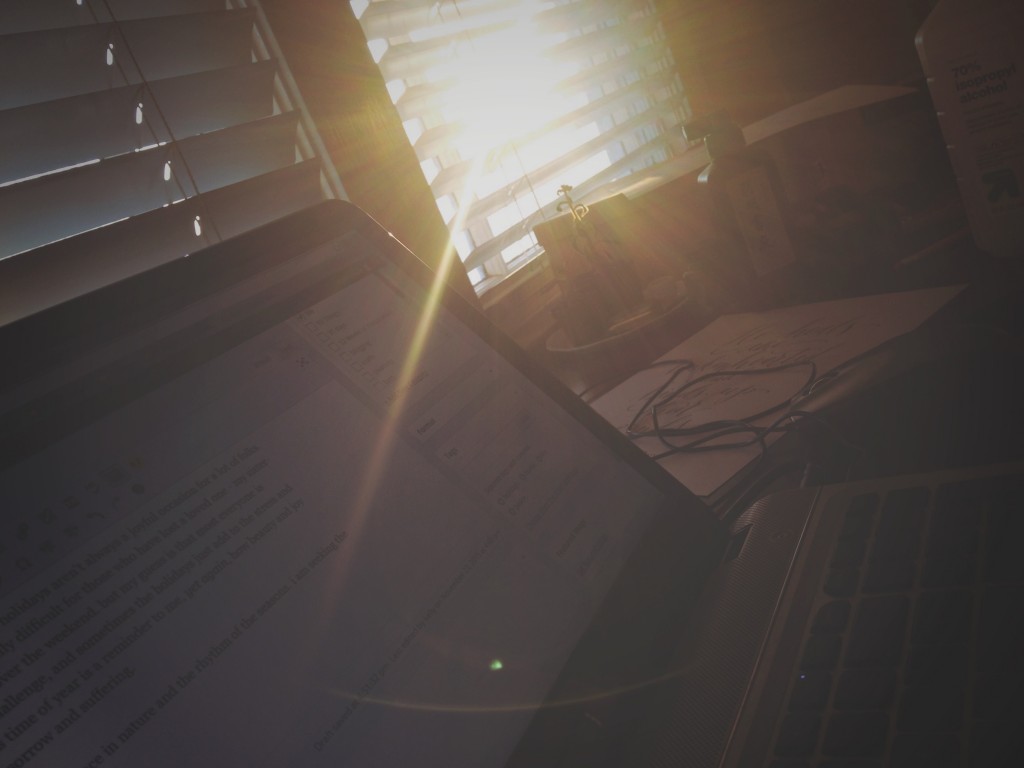 love, kelly