Around here, summer is still in full swing..regardless of what all of the TV commercials tell you. My zinnias are still going strong and now the dahlias are really taking off.
Around here, we are all really enjoying our Thursday evenings with Kelsey (even if Poppy doesn't appear happy, I promise you that this is her happy face). It's so nice to take an after-dinner golden hour walk through the neighborhood. Or even just a backyard garden walkabout. Just having her beautiful spirit around is one of the highlights of the week.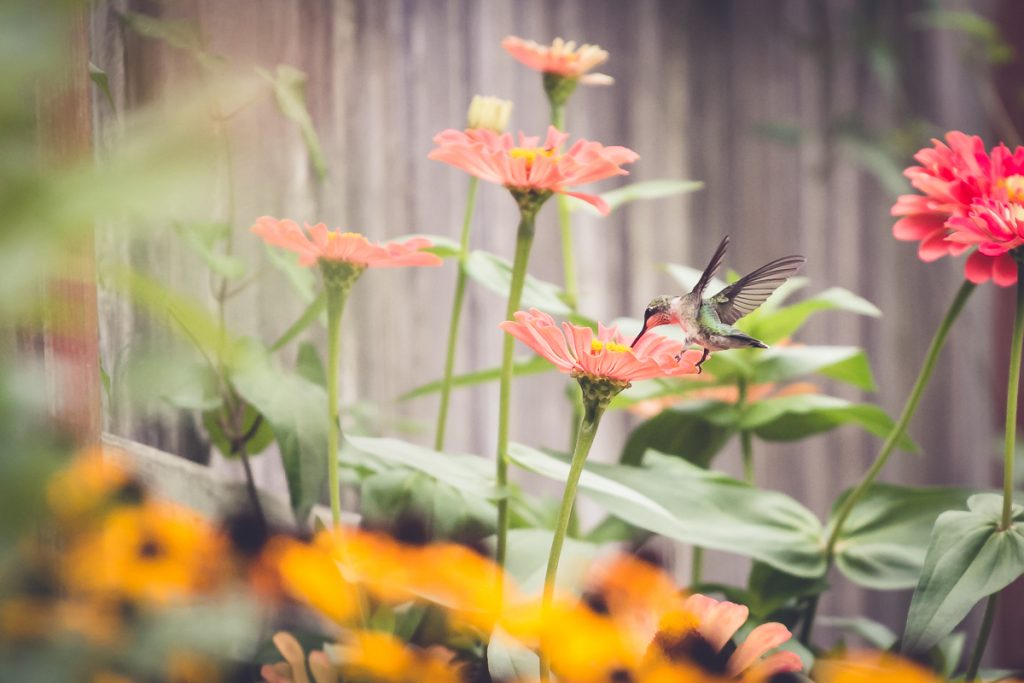 Around here, the hummingbirds are back and they brought friends! I love that seem to be enjoying my zinnias as much as the feeder this year too.
Around here, we are enjoying some much needed summer rain. Which means that I won't have to water my cutting garden for a few a days at least. And speaking of watering, Tripp was helping me water this past weekend. When I looked up from where I was pulling weeds, I thought it would make a cool shot. So I went inside and grabbed my camera. Then I asked Tripp, "Hey babe…could you turn down the spray a little? Oh and maybe step back some? Oh…and also, could you hold the nozzle a little higher?"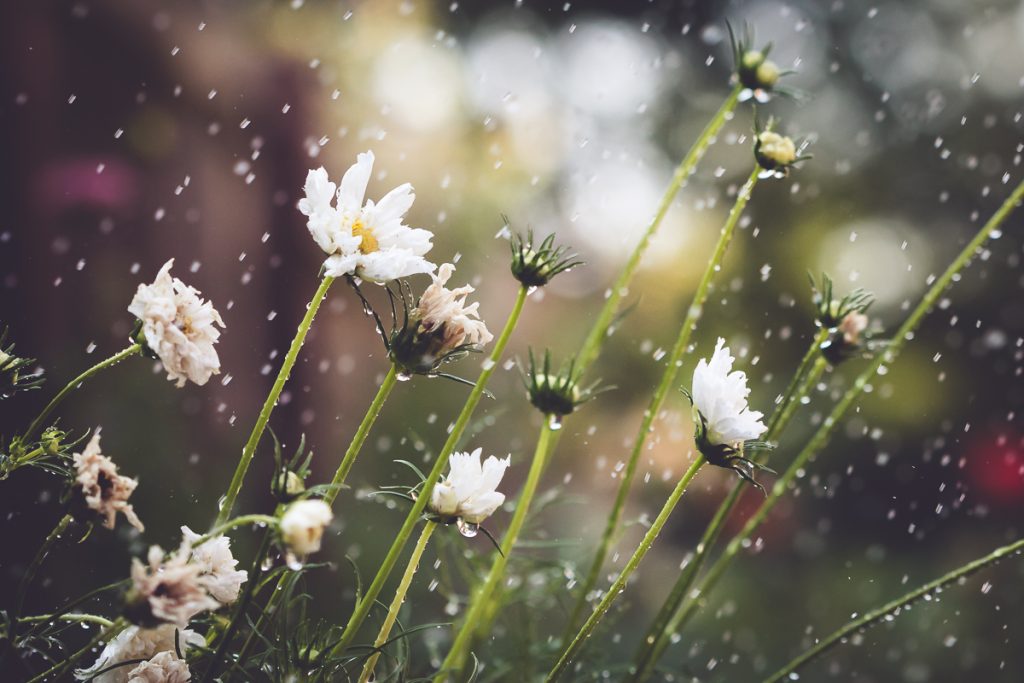 Reason #2,348 why my husband is such a keeper.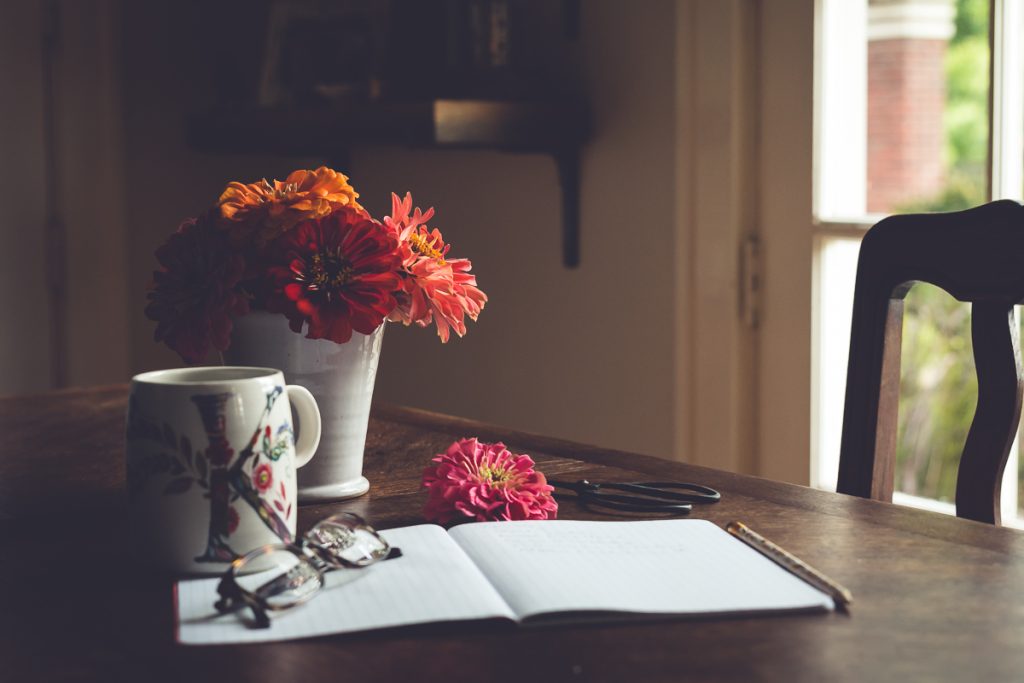 Around here, I am embracing the ebb and flow of life and creativity and work and rest. I am working hard to make some forward movement in areas of life where I've felt fairly stuck for a while. I am trying to find peace in the process.
Around here, it's times like these when I am so grateful for the gift of photography in my life. Even if it doesn't feel especially inspired or fresh, the physical act of showing up to my camera and pressing the shutter brings me such great joy.
As always, thank you for letting me share it with you.
Love, Kelly