Around here my hydrangeas are showing off for a second time this year.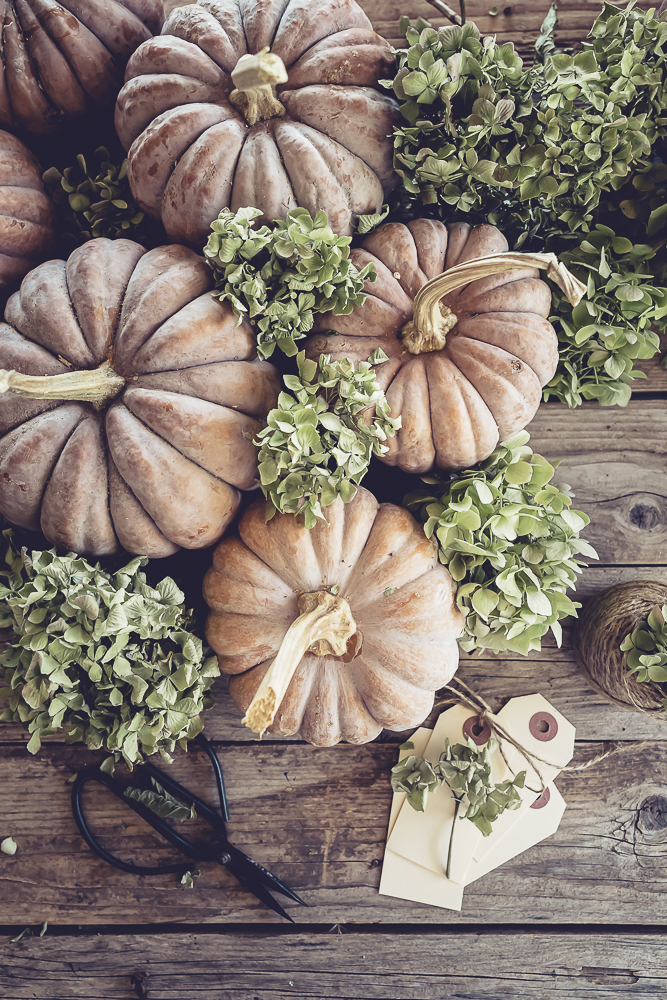 Their first performance was in early June with the loveliest blooms in pastel shades from pink to periwinkle.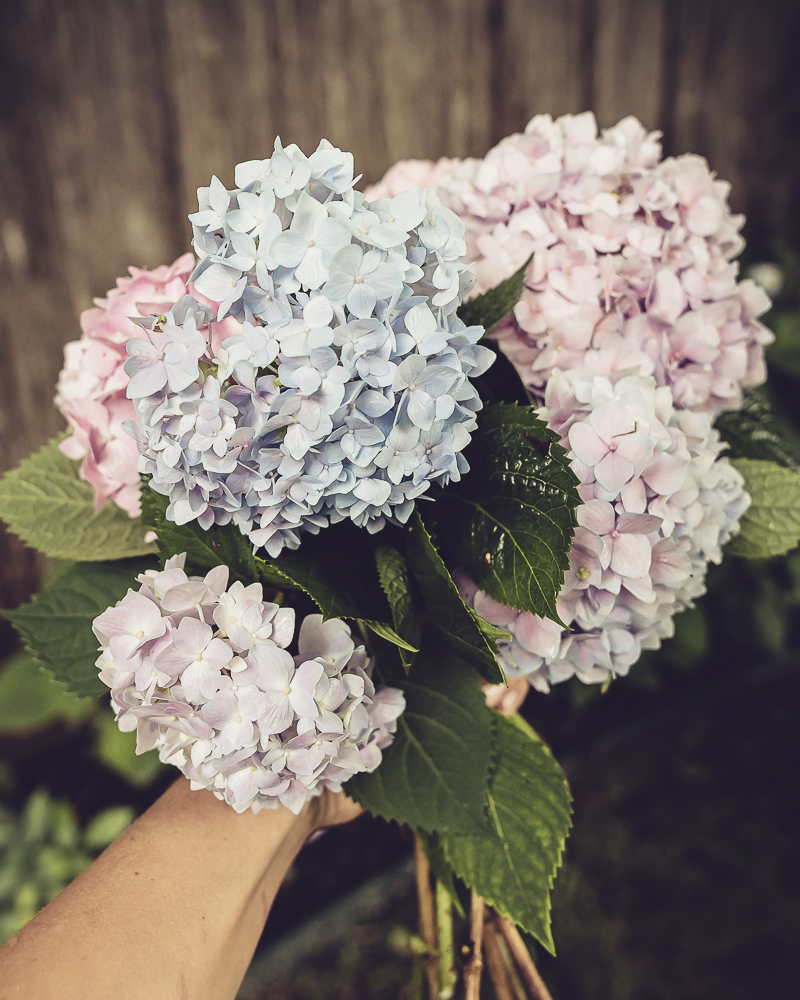 In case you were curious, I have a veerrryyy strict policy in my yard about not growing high-maintenance plants and flowers. And by that I mean that they don't require more than average amounts of water, are heat tolerant, and don't require constant (or complicated) pruning.
That is except for hydrangeas.
water hogs
struggle with intense heat
pruning at the wrong time risks removing the next year's flowers
This year though, I managed not to trim off the blooms and mother nature took care of the water and temperature during those few months. And I was blessed with the prettiest, fullest hydrangea blooms that I'd had in a really long time.
I love how the blooms faded into this muted green color and I thought they would make pretty dried flowers. So I asked the internet about it, and they told me to put them in vase with a little bit of water and let them dry naturally. Which is what I did.
I love how they played so nicely with these cute pumpkins that I found at Trader Joe's so I put them in a big bowl on my dining room table.
Speaking of pumpkins, I dug out my fall decorations last weekend and added a few fall touches around the house.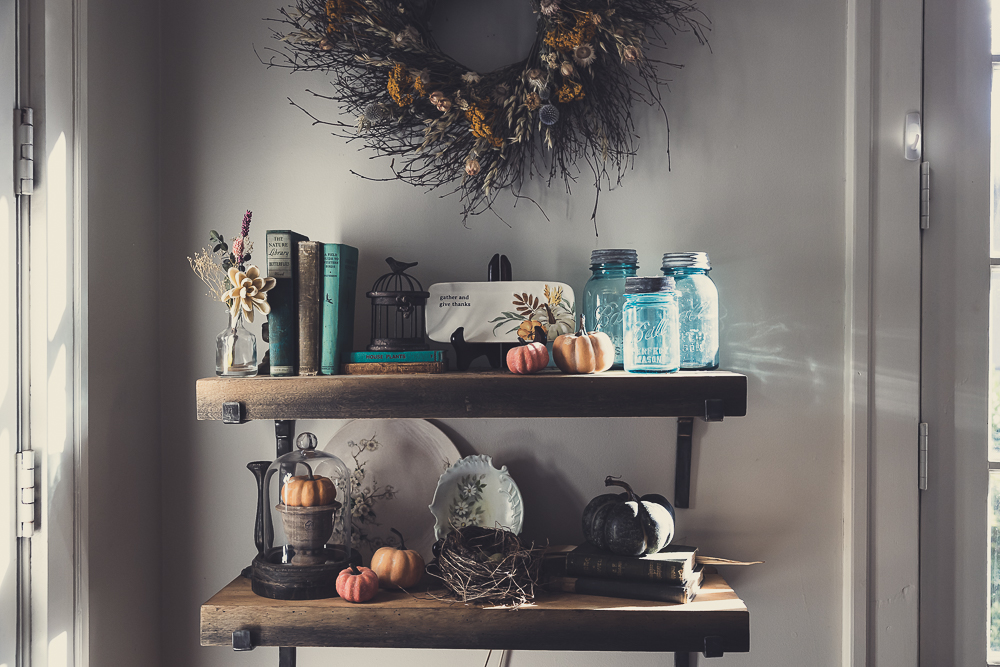 When I was taking down my decorations last year, I Marie Kondo-ed the shit out of my stuff and got rid of about 90% of my old flower arrangements and garlands. I thanked them for their years of service and wished them well in the next chapter of their lives in someone else's home. In the end, what sparked joy was my assortment of little faux pumpkins.
Note to self: Ask the internet how to make velvet pumpkins ASAP!
Around here the neighborhood is getting into the spirit of season too.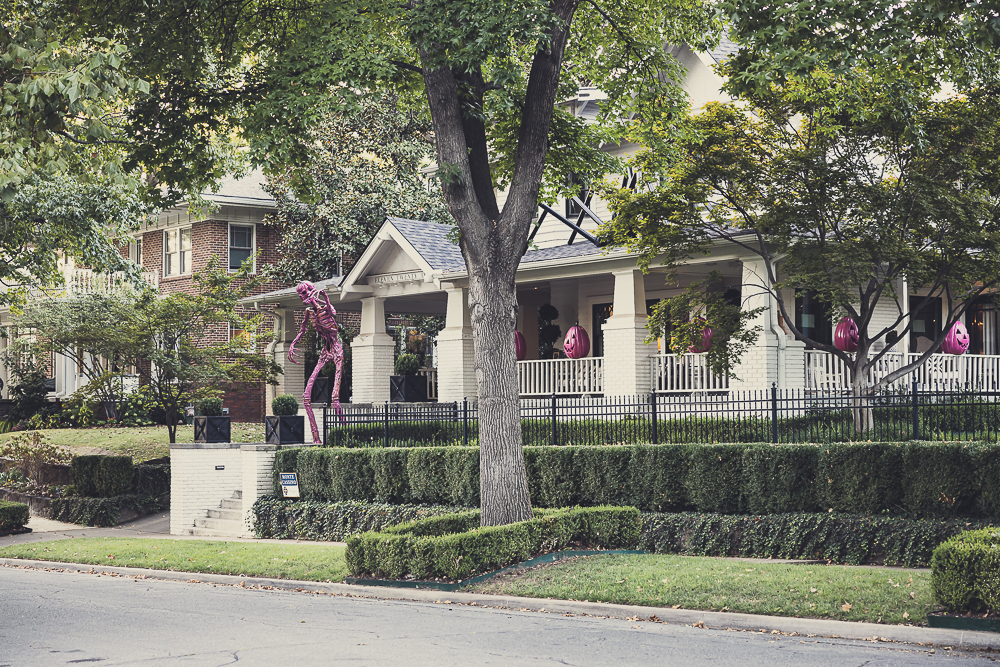 Warning!! Fake spider trigger alert!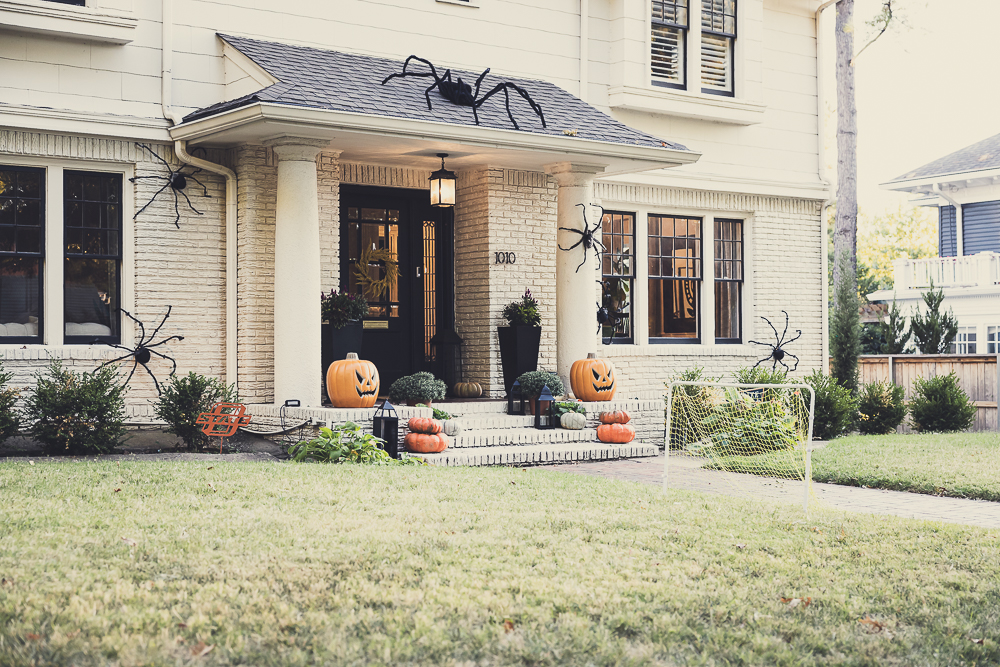 <<<<shudder>>>>
I have one thing to say about this.
WHY?????
Anyway, around here Tripp has been hard at work on getting the lawn ready for fall.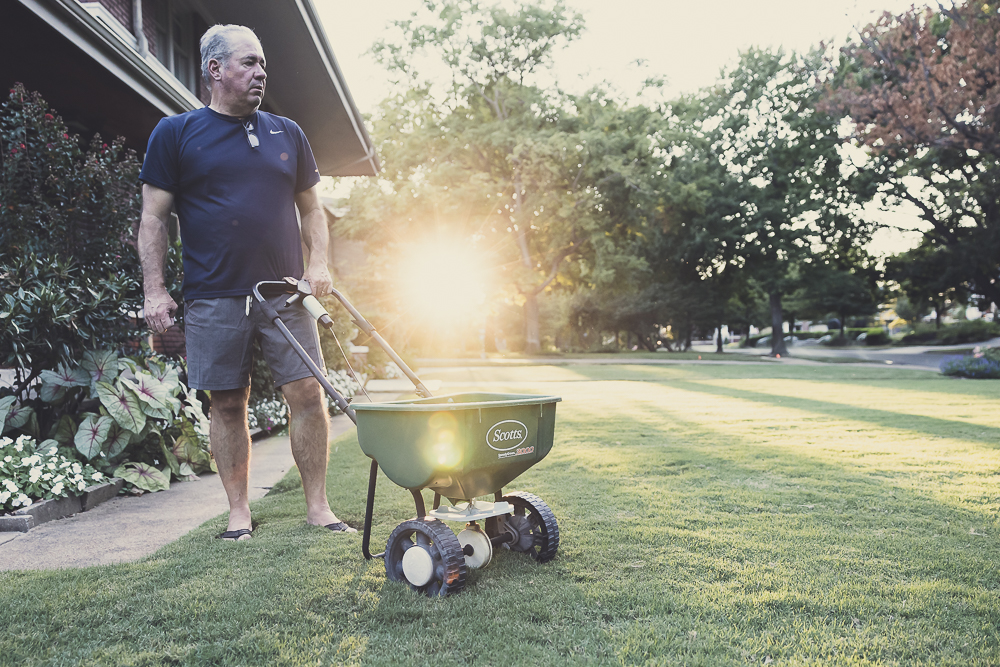 Between battling the moles and repairing all the broken sprinkler heads, he's been spending a lot of time in the evenings and weekends either pushing the seed spreader or on his hands and knees covered in mud and mosquito bites.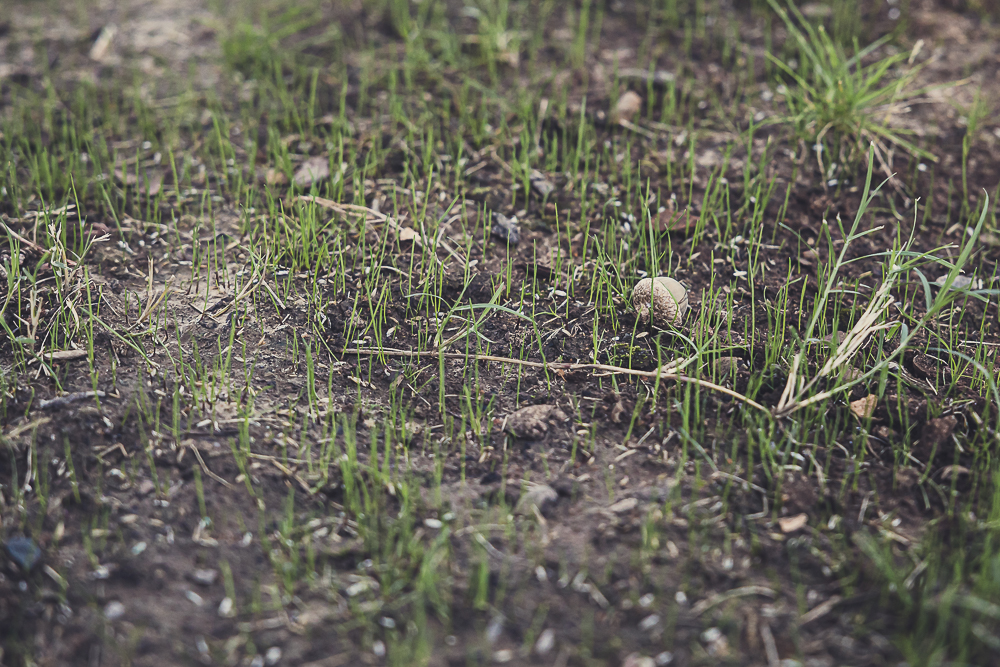 But this week I noticed the some fescue seedlings sprouting up out of the ground like little fine hairs so it looks like all his hard work has paid off.
Around here the dahlias are winding down and I am savoring every last one of their exquisite blooms.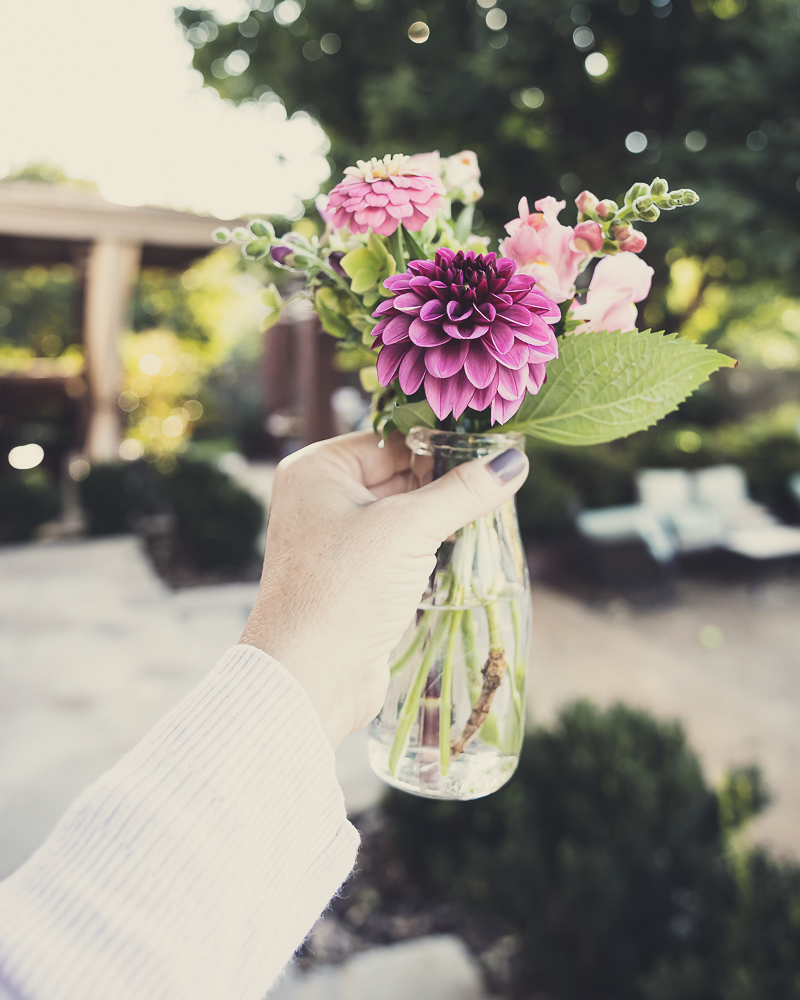 Around here it is finally starting to feel like fall so I am going to celebrate by making a pot of chili tomorrow.
I hope things are well in your neck of the woods and that this season is treating you kindly. As always, thank you for letting me share my photos and snippets of life with you.
Love, Kelly