Change…it's the story of my life right now. Seems like it's all I've been thinking about for the past several weeks. Which was the case last week while I was blow-drying my hair (which if you're curious is where I do some of my best thinking…or vacuuming…that runs a close second).
Anyway, it got me to thinking about all of the different hairstyles I've had over the years. So I thought it might be kind of fun to take a walk down memory lane see some of changes my hair has been through.
1975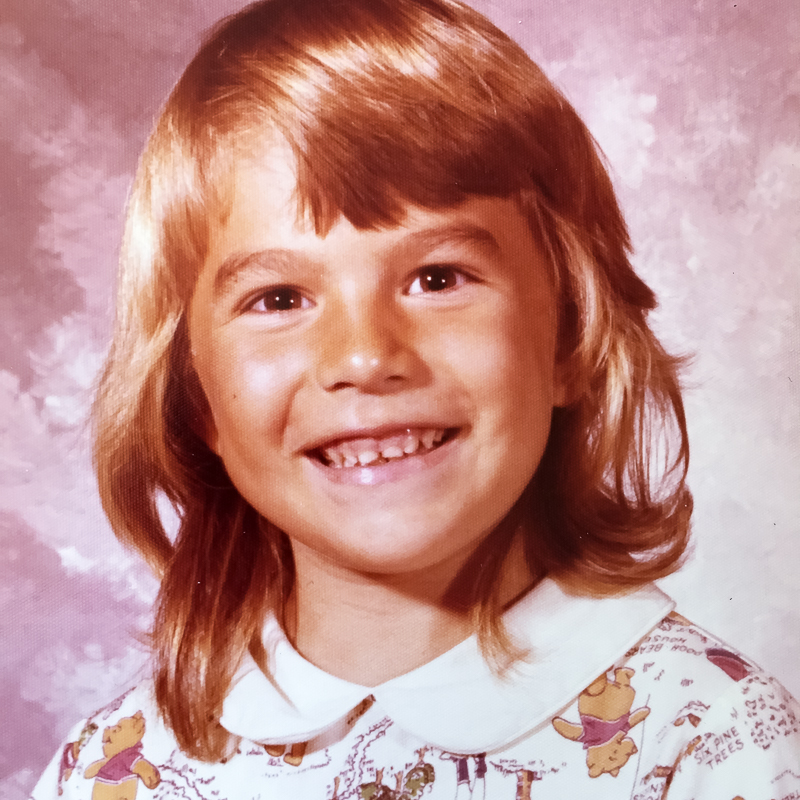 School photo (2nd Grade): I have a very vague memory of taking this picture – I loved that Winnie the Pooh dress. As I was going back through these old pictures, I was surprised to see how blond my hair was as a child. Which is pretty funny now, considering how much money I spend to add touches of blond to disguise the gray hairs cropping up along my part.
1981
Church directory photo: My little brother and me – we're related can you tell?? <<<insert wink here>>> Up until probably sixth grade, my mom always cut my hair. But that summer, I went to the beauty shop for the first time. And of course, I had to have a feathered style a la Farrah Fawcett. Also, I used to hate this picture because I though I looked fat. Sigh… Now I just want to go hug that girl and tell her how much I love her.
1985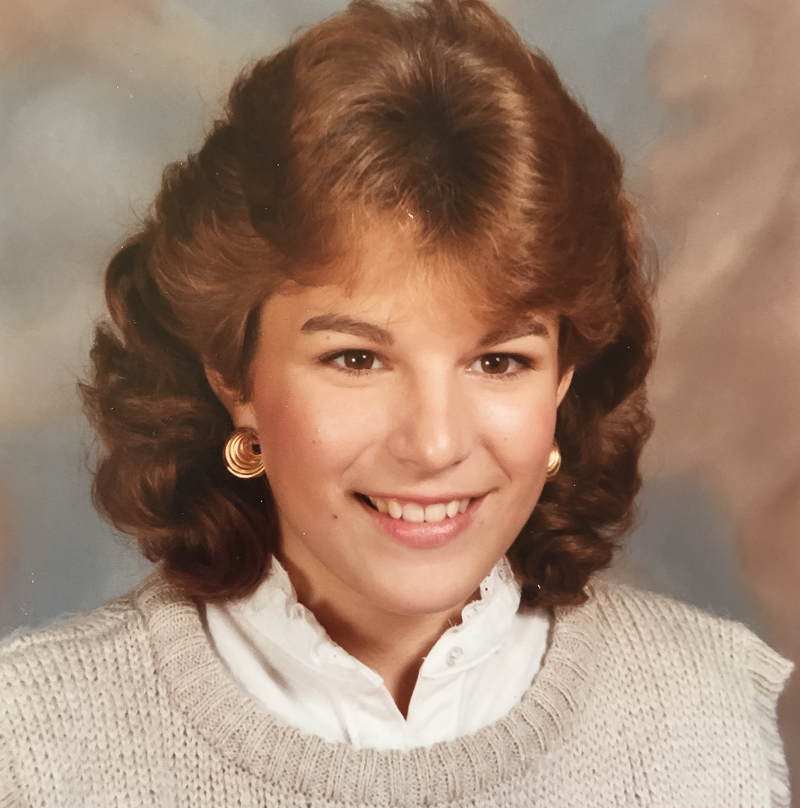 School Photo (Junior Year in HS): Oh hello classic 80's! Please also notice the sweet sweater-vest and ruffle collar blouse. I'm guess this was probably taken around 1st or 2nd hour, so that means I probably came from band class. Which means I probably wore my hot rollers to early morning marching practice and fixed my hair in the upstairs room in the band building along with all of my other friends. I'm also guessing the hole in the ozone was caused by the amount of hairspray coming from that room.
1988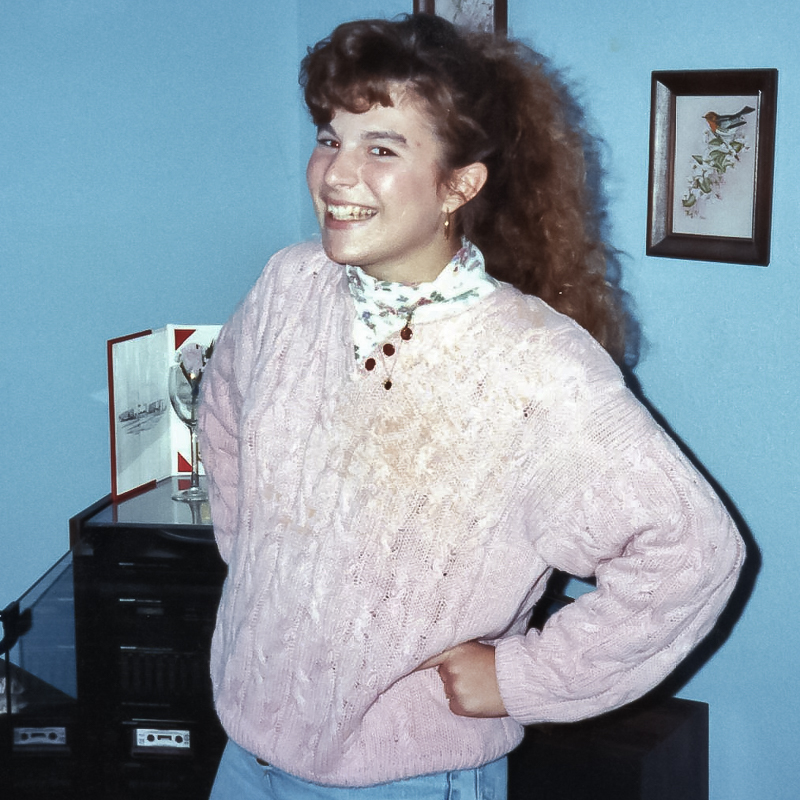 My bedroom: WOW. So. Much. Hair. (And who perms naturally curly hair??) I would also like to point out the sweet stereo system with cassette player in the background.But this was the heyday for hair bands so it only made sense that it was for me too. Me and my Datsun B-310, jamming out to DEF LEPPARD and singing 'Hysteria' at the top of my lungs. Yeah…those were fun years.
1994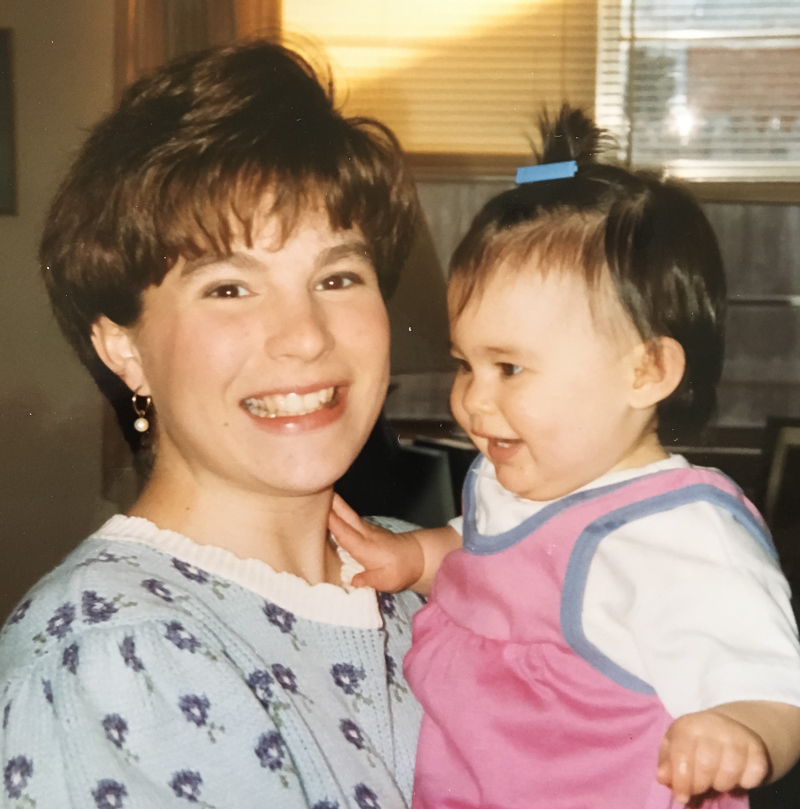 OKC – my first day back to work: Talk about changes! Obviously a lot happened in my life between 1988 and 1994…I got married, moved, and had a baby. Short hair definitely made more sense with a new baby. But the other reason I cut my hair was because I was a real grown-up and I thought I needed a grown-up hair style. The truth of the matter is that took me a minute to figure all this grown-up stuff out – marriage, motherhood, life in general. Wish I could give this girl a hug and tell her not to worry so much…tell her that she was a good mom and a good wife. Tell her that everything was going to be OK.
1998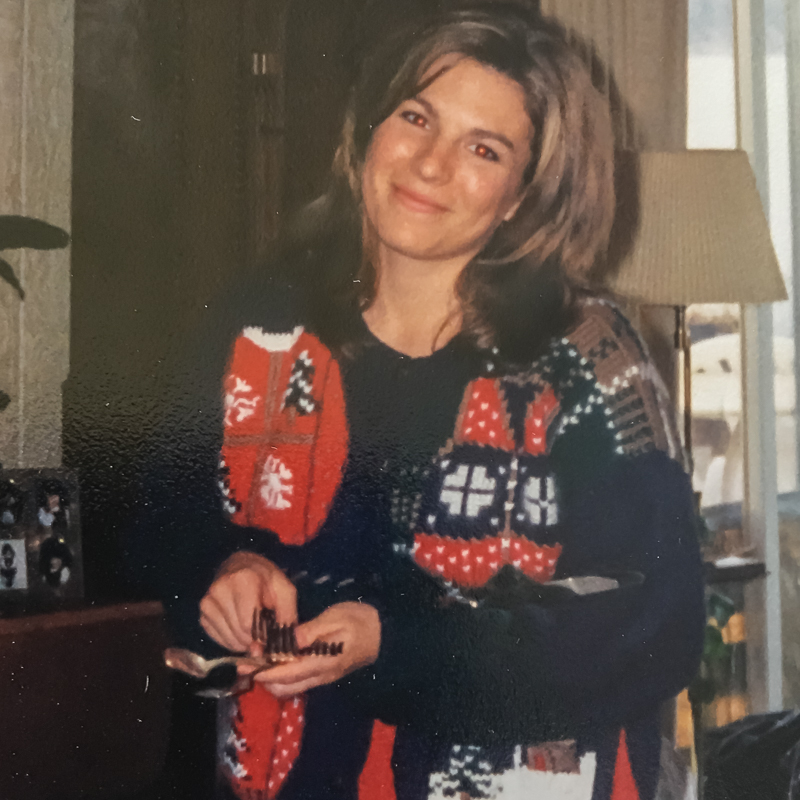 Christmas at the Lake: Friends was my favorite show on TV, and so naturally I had the ever-popular 'Rachel' hair style. I had become an expert at the round brush blow-out (too bad I hadn't discovered dry shampoo yet!). Christmas sweater notwithstanding though, I was finally figuring out my own personal style – a style that allowed me to have a little more fun with my hair and clothes. And in general, I think I was finally on my way to feeling comfortable in my own skin.
2006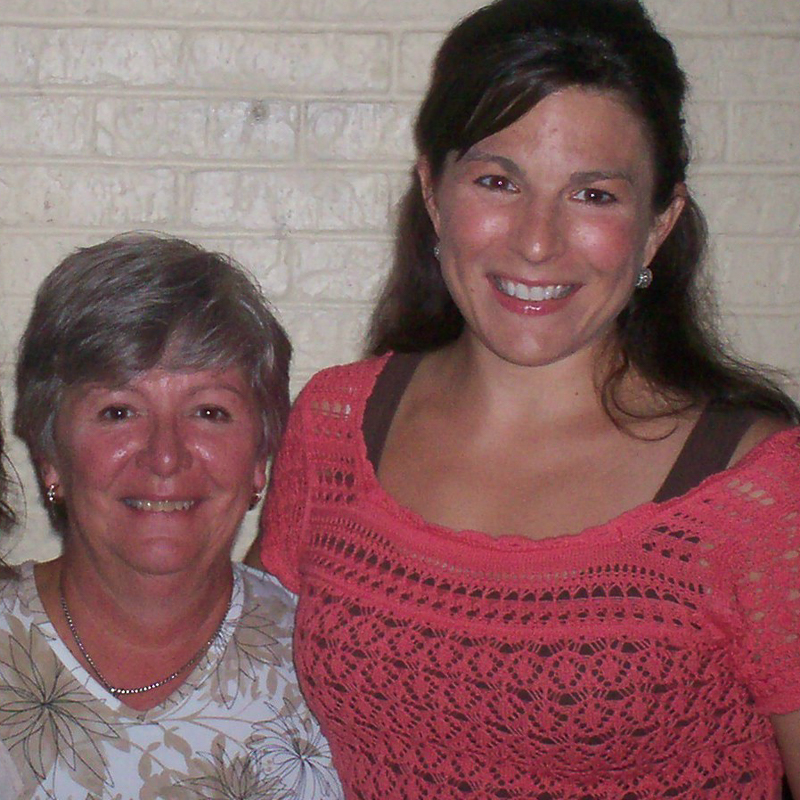 Mother's Day weekend: This was the first time that I ever drastically changed my overall hair color. I went with a deeper brown, darker than my natural color. In my family, this is referred to as my 'dark year'. Not so much because of my hair, but because of the dark place I found myself in after the death of a family friend. Thanks to my friends and my family, neither my hair nor my soul stayed in that dark place for long.
2013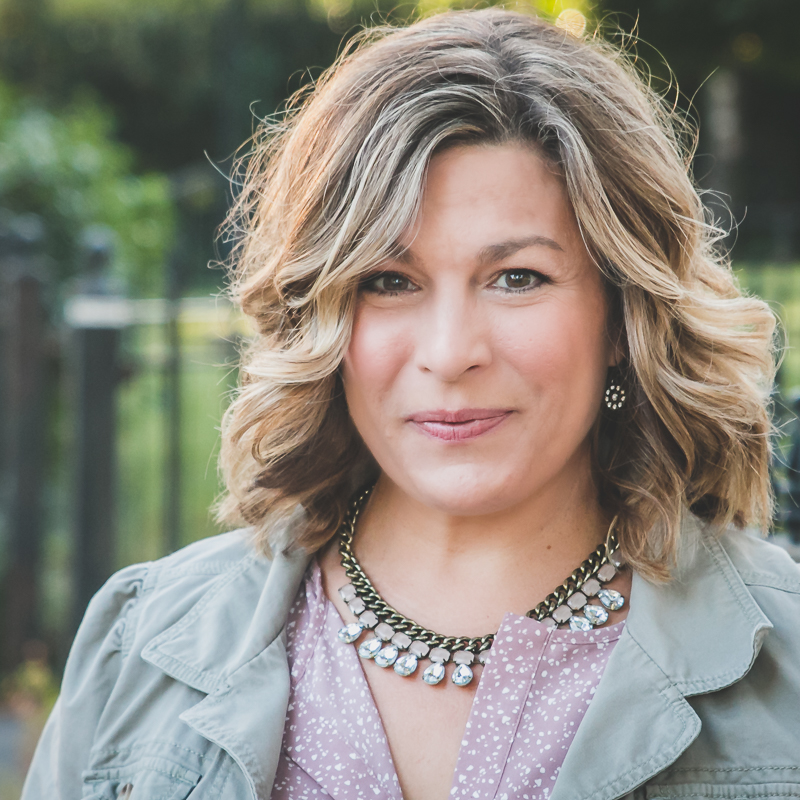 Front Yard of our current house – taken by Tripp with much micro-managing on my part: This has been my general go-to style for the past several years – medium length, loose wave, side part. I have found a look that works for my hair, and my guess is that I probably won't deviate much from this. Which I suppose one could argue that it means that I am resistant to change (ummm…have you met me??). But I think what it represents is that I am feeling confident in who I am – for probably the first time in my life! And that is a good thing.
I have to tell you, I had so much fun looking through old photos and taking this walk down memory lane. Honestly, this lighthearted look at my changing hairstyles brought a little levity to my life which has been very much appreciated. But it also reminded me of all of the changes of my life – big and small, and in the process, it has has given me so much appreciation for my journey.
As always, thank you from the bottom of my heart for letting me share my journey with you.
Love, Kelly
SaveSave
SaveSave