i've been dipping my toe back into the creatively rich waters of pinterest.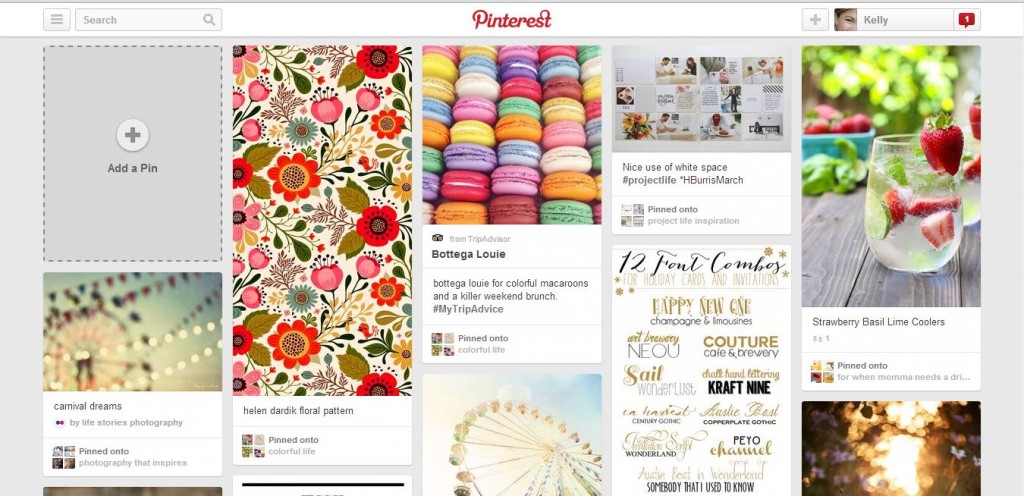 for a while there i took a break.  sometimes when i'm not in a good creative space or feeling overwhelmed, pinterest can sometimes feel like more pressure.  make me feel like the biggest slacker on the face of the earth.  invite unhealthy comparison.
but here lately, since i've kinda got my second wind, i like the visual inspiration.  the color. the creative fuel.
so i put together a little vision board for myself.  just a way to visually represent where i might like explore in my creative life.  and i've created five basic categories – keeping it simple with areas of my life where i spend most of my time (photography, home, crafts/food, blogging) and then one for just the pure joy of it (delight).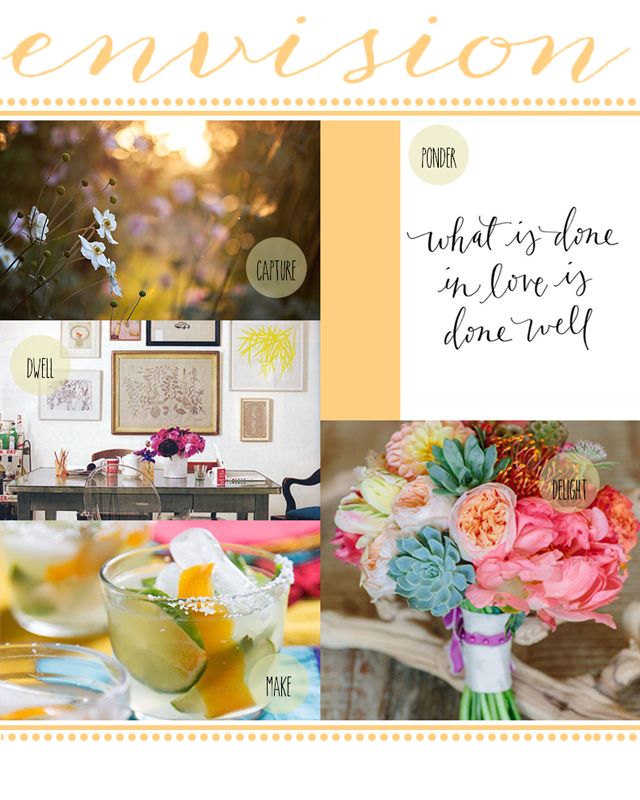 clockwise from top right:  ponder, delight, make, dwell, capture
i hope you're have a lovely, colorful, inspired weekend.  happy saturday!
love, kelly