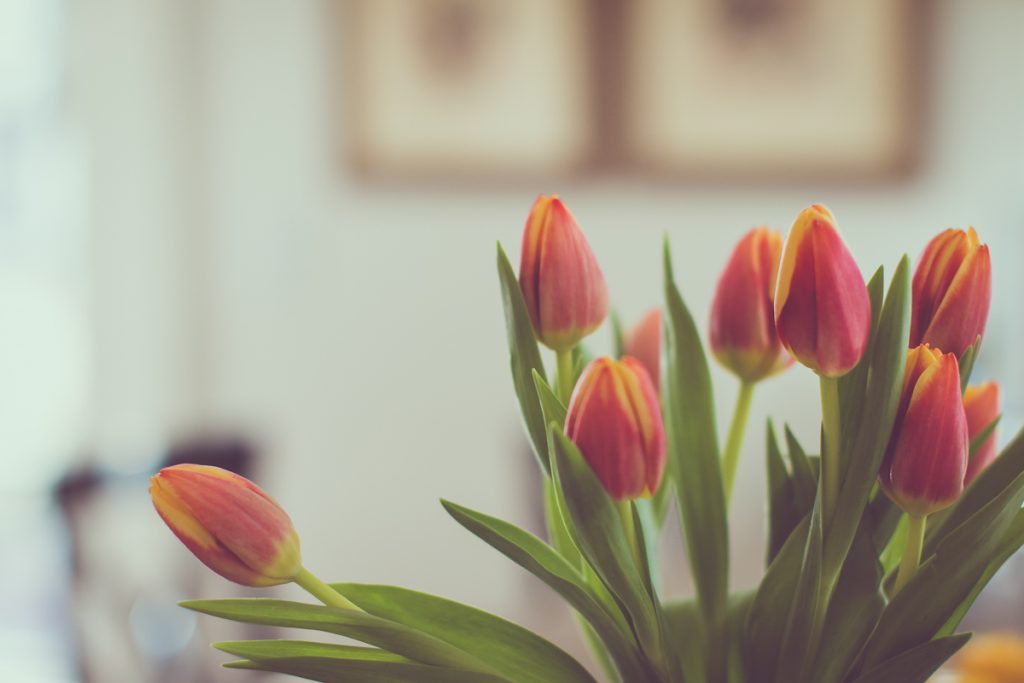 Hello friends. Hello Friday.
I've started this blog post at least a half-dozen times this morning.  Trying to think of something uplifting and inspiring to share.  But everything I write feels banal and inconsequential.  Which, because I've been blogging for so long, is a tell-tale sign that I'm not writing from my heart.
For me, it's easy to write from the heart about happy, sunshiny, positive things….but the truth is that right now my heart is hurting.  It is hurting for my friends and family – many of whom are going through difficult times.  It is hurting for my sweet boy, Riley who is suffering from some serious health issues.  Our time with him is drawing shorter and I know where this painful road leads.   And finally, my heart is hurting for this country and this world…so much so that I really can't find the words to express it.
So today, I am going share this simple photo – these tulips were a gift from my daughter last weekend when I was sick with the stomach flu.  They are a reminder of everything that is beautiful in this world and they totally brightened my day and lifted my spirits.  So today I am sharing them with you in case you need some uplifting too.
Peace, Kelly