Every spring is the only spring, a perpetual astonishment.

Ellis Peters
With all of the buzz and interest surrounding the Gathering Place these last several months, it would be easy to forget about Woodward Park.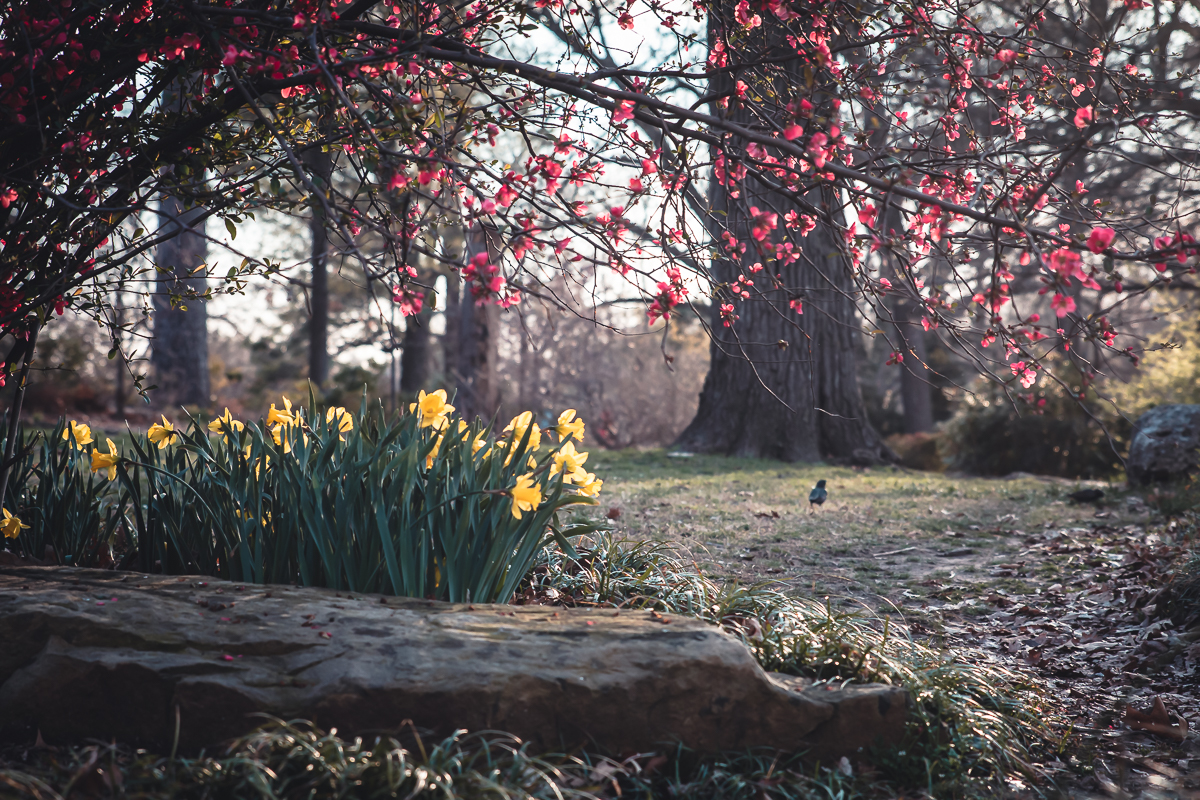 And that would be a real shame because Woodward Park is one of the loveliest places in Tulsa, and right now Spring is really putting on a show there.
I promise that Daisy is much happier than she looks in this photo.
It seems like Winter is going to last forever and Spring is never going to come. Then all at once it bursts forth into life and color…
…I swear I think my heart my explode with happiness.
Love, Kelly