It usually happens about this time of year. Day after day of 100+ degree weather means night after night of watering in the back yard. Quite honestly, some nights I'm just over it and done with summer.
Last night was one of those nights. After dinner, with my crappy mood in tow, I followed Tripp outside to water. While Tripp was watering around the back porch I was grumbling about how over summer I was. But then I happened to notice the light and how perfectly it was shining on my Purple Fountain Grass.
I immediately ran inside to grab my camera and began snapping away.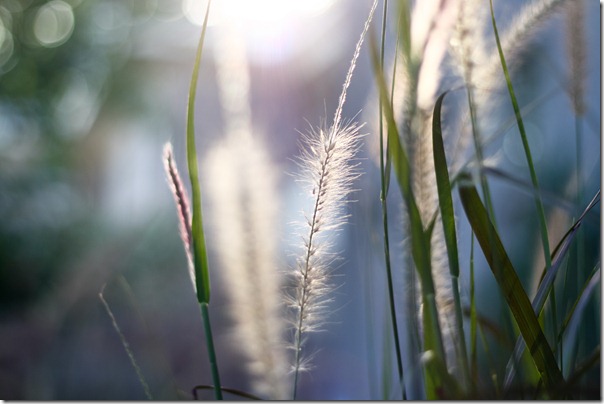 I don't know…it was the way the light seemed to dance on the fuzzy fronds or something…but it was almost magical. And as they grass swayed in the breeze, it created interesting and unique compositions.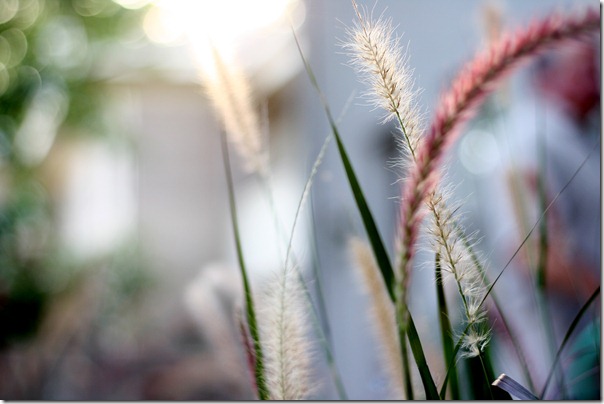 I knew this moment would be short lived though. The sun was setting and getting ready to sink behind my neighbor's house. So I just stood there and snapped one fascinating photo after another.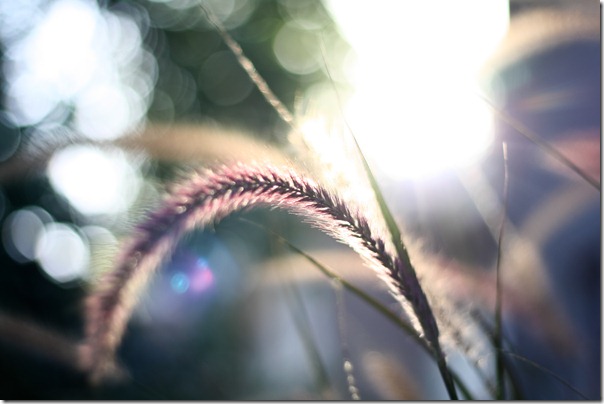 And then just like that, I went from grouchy and hot to amazed and thankful. An instant mood lifter!
Reason number 723 why I love photography.

Peace, Kelly