On Saturday, I was putzing around the living room and tidying up (which, for the record, is not the same as 'clean mode'). And as I walked by the front door, I saw dozens of birds flocking to the big tree in our front yard and gathered around on the ground. Standing at the window, I watched as they made repeated trips to the holly tree in my neighbor's front yard. Which meant, for the robins in the neighborhood, this must be berry-pickin' season! So I grabbed my camera and my new zoom lens (thanks Santa!) and walked across the street to see if I could get a better look!
It was so fun watching the robins and it was so cute the way they would tilt their head to see the berries embedded in the grass.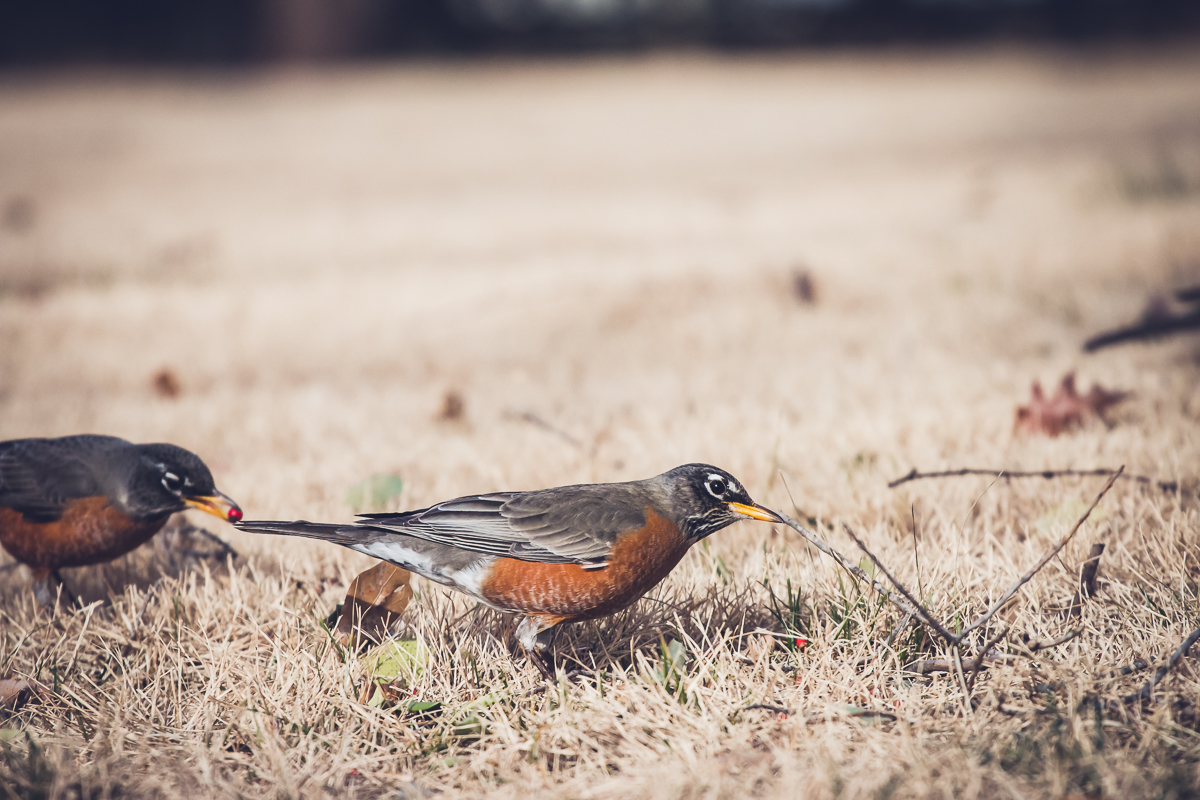 We often think of spring and summer as the big watching months – and sure, there's lots of nesting and feeding and babies. But bird watching in the winter months is just as interesting, if only in a different way.
Nature is so awesome.
Also, as I walked back up to the house, I discovered that I am not the only one in the family who's interested in the neighborhood birds….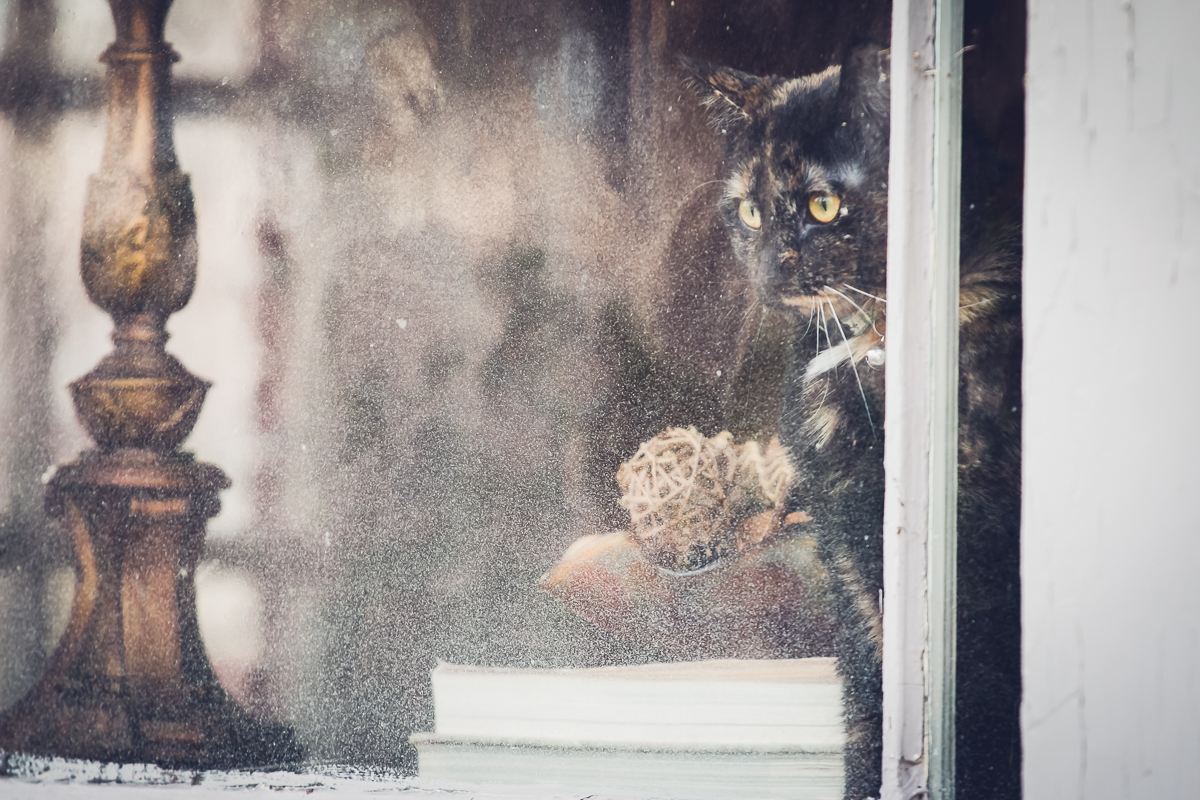 …hello Poppy.
At any rate, watching the birds just makes me so happy. Hope they bring a  little delight to your day too!
Love, Kelly