Hi friends. Happy Monday! How are you? How are things in your neck of the woods?
All is well here. It's dang cold…but hey it's January so that seems fitting. But at least the sun is shining today so that's makes it nice! Saturday was so dreary.
But you know…I have to say – I didn't really mind. Mostly I just puttered around the house. And drank hot tea.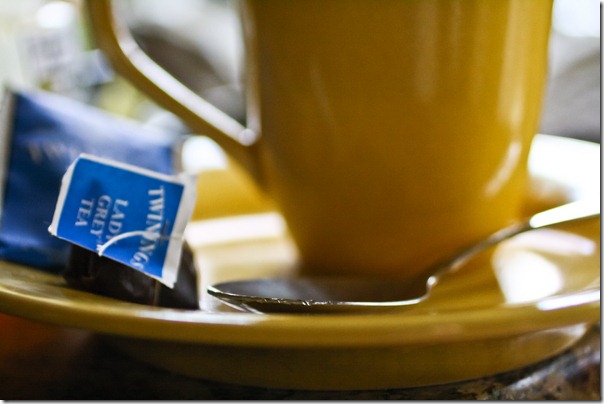 I always feel so sophisticated when I drink tea.
I wonder if the Queen ever uses a spoon that's taken a ride in the garbage disposal??
So when the rain finally let up, I ventured outside to take pictures of the raindrops with my new macro lens. Because that's what people with macro lenses do. Anyway, after a few minutes I noticed that the twinkley raindrops I noticed from the house weren't raindrops. Well they were, but now they were frozen.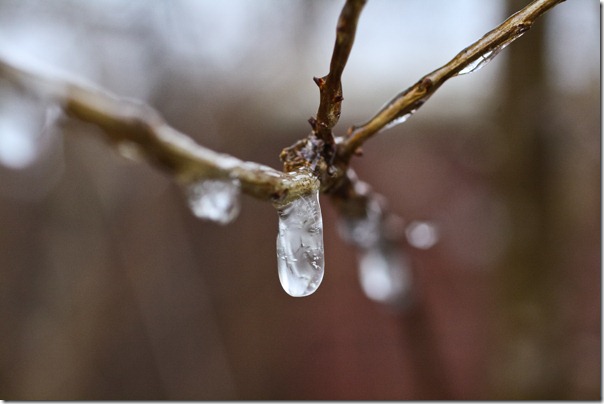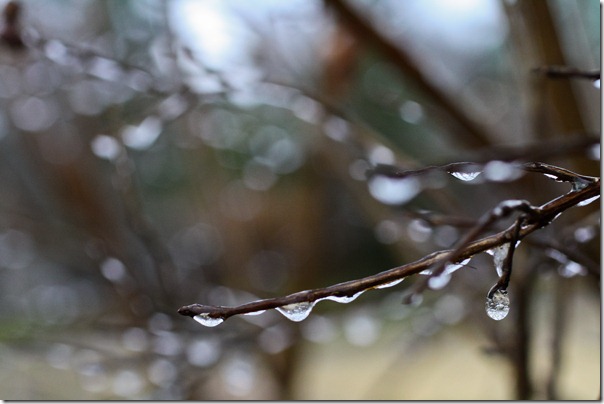 Which was cool for about 2.5 seconds until I remembered this.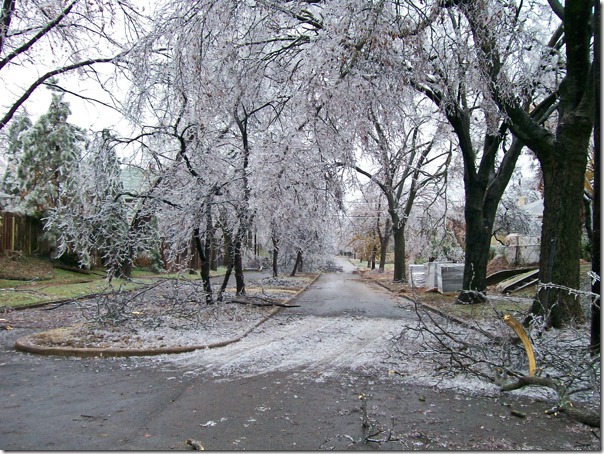 And then I had to go back in the house and calm myself with another cup of tea.
But we here Okies ain't no sissies and wudn't going to let a little Winter Storm Warming or freezing rain keep us in!!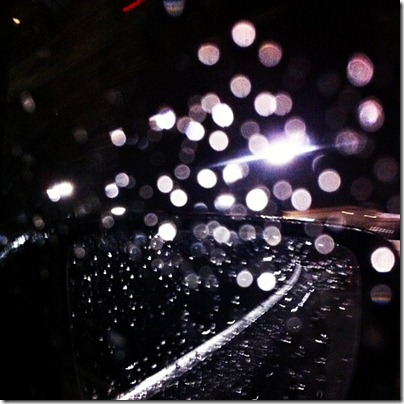 OK, so I may have been overly-dramatizing the freezing rain thing a bit.
Saturday evening the three of us went to see the movie Silver Linings Playbook. Holy cow I loved this movie. Really wonderful characters and story. Totally deserving of all the praised being heaped upon it!
So that was Saturday, and let me tell you, Sunday was just as exciting. I made waffles for Tripp and Kelsey.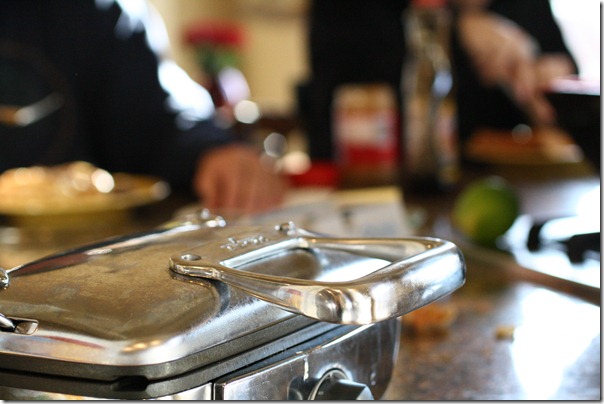 And then I went to the grocery store.
this is riveting stuff people!!
So right about the time I got to the store I got a notification that one of my IG friends invited me to the #5shotchallenge. So the rules for the challenge are to post 5 shots in a row within the next five days. And they have to be in theme of the challenger's choosing. And then with each post, you challenge someone else and give them a theme. Fun stuff!!
My sweet friend Elke gave me the theme of 'up close' so I decided I'd do my 5 shot challenge in the grocery story. Because I'm cool like that.

Yes people looked at me funny and no I did not care one bit.
So confession time…yesterday my girl went back to school. And I may or may not have been a little blue/sensitive/irritable/bitchy. But thanks to this fun little photo challenge it kind of lightened my mood. Photography is so great that way. And so are lovely friends.
And that pretty much brings you up to date. Well except for the construction going on upstairs in our bedroom. #helpme
Think I'll go make some tea.
Peace, Kelly